Long Pelion Trail

Milies-Afetes-Afissos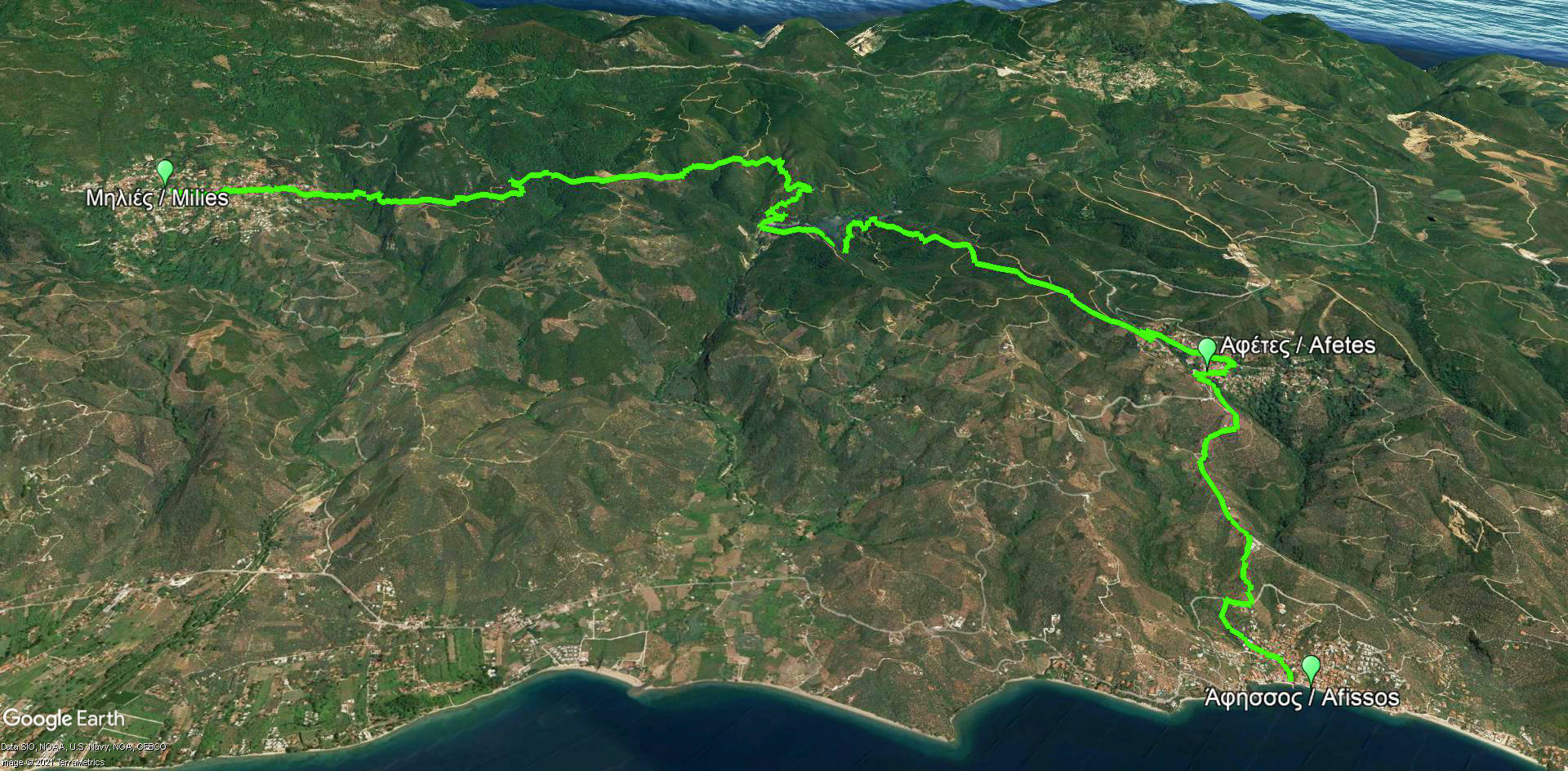 ×
Section name

Difficulty

Length
m
Ascent
m
Decent
m
Maximum
elevation
m
Minimum
elevation
m
Time
h
Milies-Afetes-Afissos
1/5
14377
347
732
388
0
6-7

The seventh part of Long Pelion Trail crosses the valley of Panagiotiko stream to connect the village of Milies with the coastal settlement of Afissos. This is a long route which can be demanding to the hikers, due to the many ascends and descends. Most of the route follows a dirt road. However, the roads area very quiet with no traffic, offering a relaxing and enjoyable experience.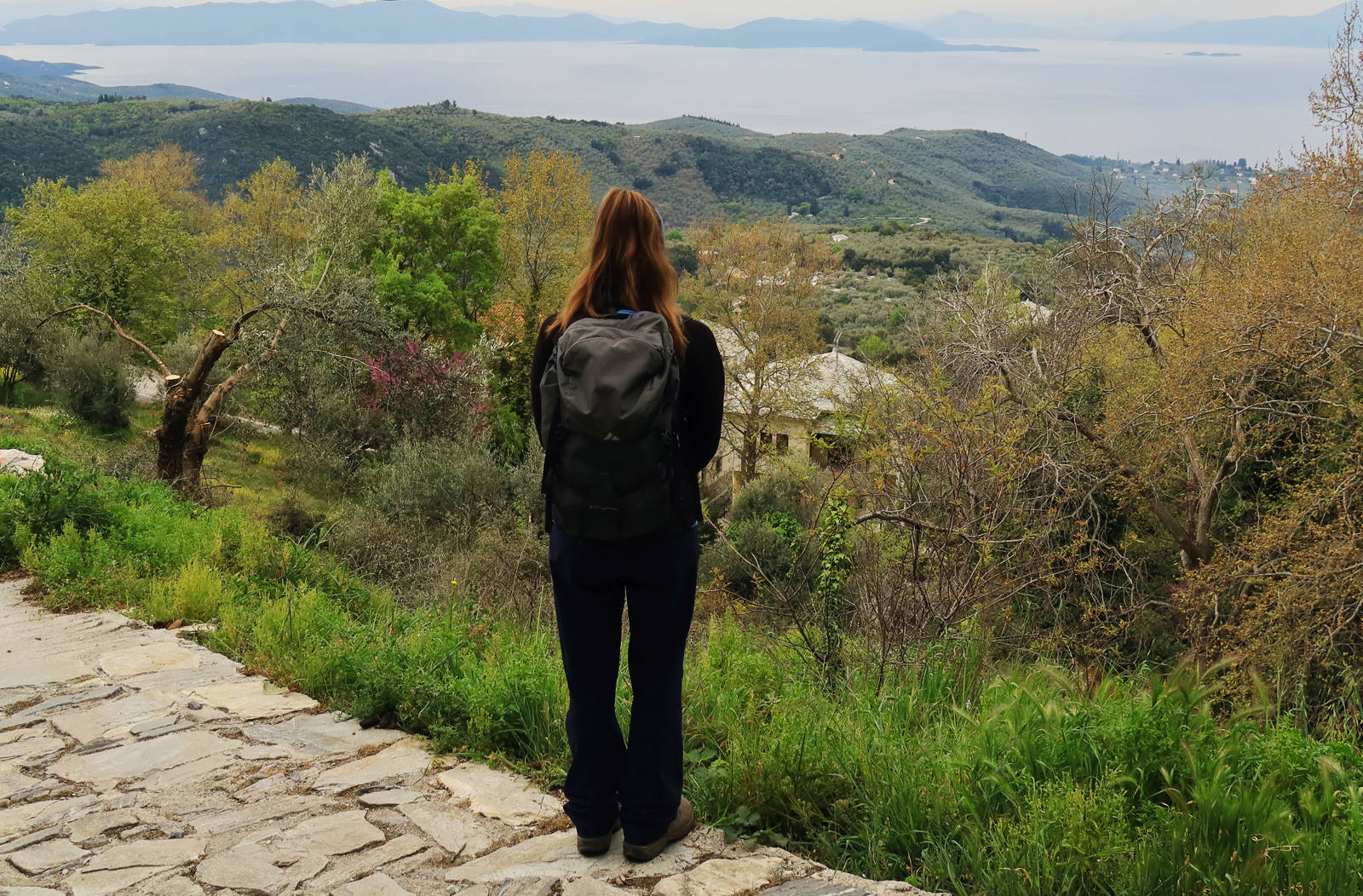 ×
The route starts from the center of Milies towards the Panagiotiko valley, hosting the water reservoir which provides the villages of Southern Pelion with drinking water. Cross the artificial lake along the dam and continue to Afetes, then descend to the village of Afissos, a small and coastal area which provides solid accommodation facilities.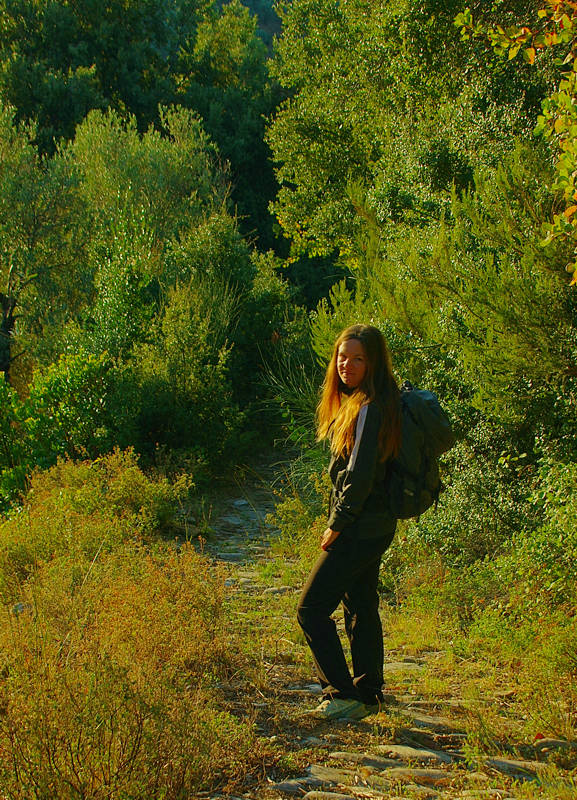 Text: Aik. Zagaretou, photos: T. Adamakopoulos
Walkability chart-Warnings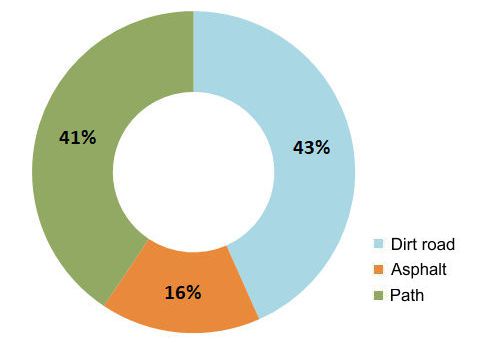 Although it includes a some kilometers of dirt roads, the route also follows nice and clean earth and cobbled paths.
Note that along the dirt roads, the hiker is exposed to the sun.
In all junctions we will find direction signposts. Along the paths there are some red marks.
The length of the route is 14.4 km and can be done in 6 hours.
Long Pelion Trail topoguide
The best escort on Long Pelion Trail is the guide Long Pelion Trail topoguide, a member of the Long Trails group of the app topoguide Greece, available for Android devices via the Google Play Store.

The guide Long Pelion Trail topoguide is also available for iOS (iPhone και iPad) devices via the app Topoguide Greece, as a member of the Long Trails group.

The application offers active navigation along the trails, as well as a concise guide on the geography, the nature and the culture of Mt Pelion.