Valtoudi-Tisseo-Trikeri-Agia Kyriaki
Valtoudi-Tisseo-Trikeri-Agia Kyriaki
Long Pelion Trail

Valtoudi
Mt Tisseo
Trikeri-Agia Kyriaki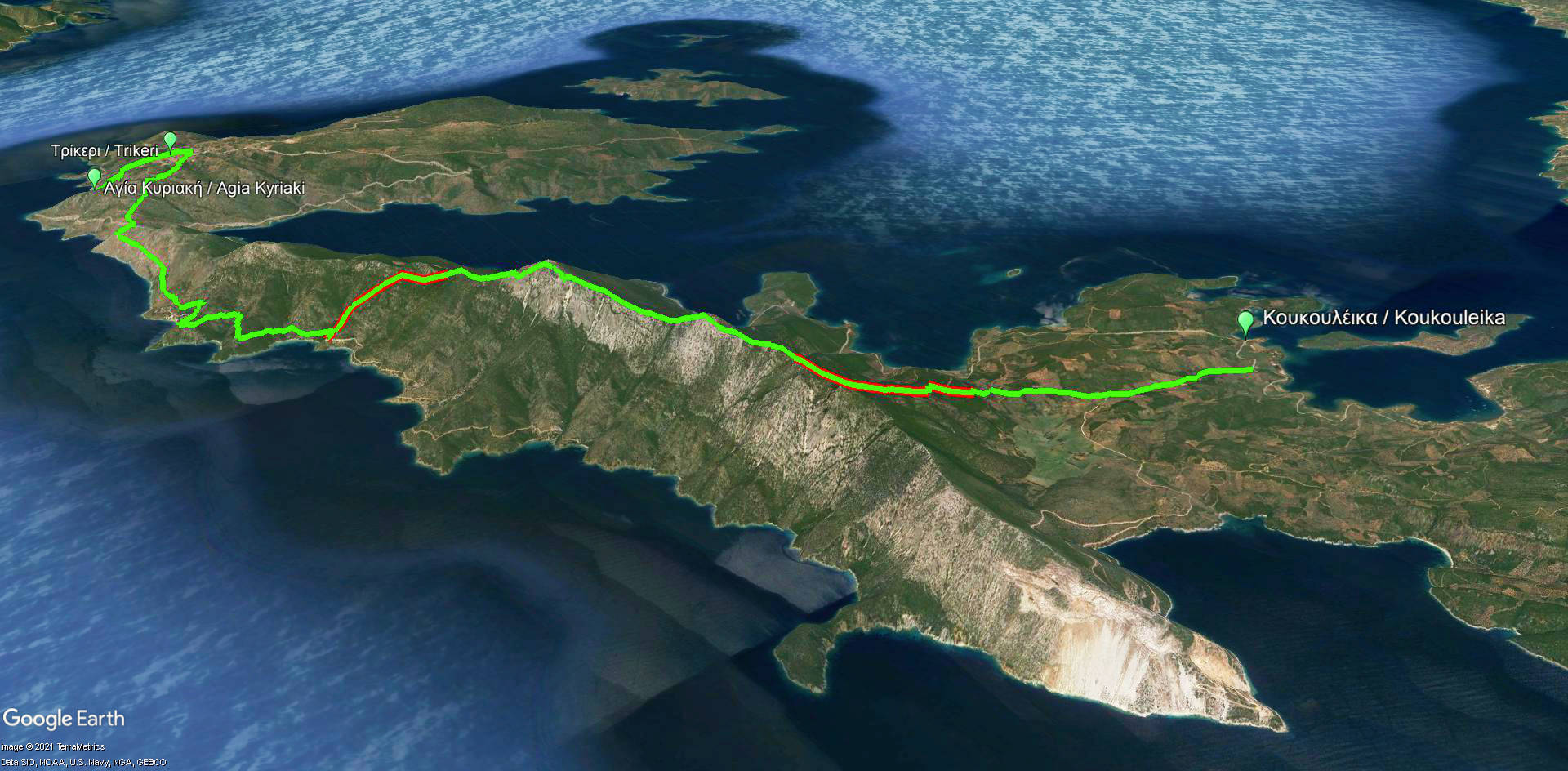 ×
Section name

Difficulty

Length
m
Ascent
m
Decent
m
Maximum
elevation
m
Minimum
elevation
m
Time
h
Valtoudi-Tisseo-Trikeri-Agia Kyriaki
4/5
19705
1065
1072
650
0
8

The peninsula of Magnisia ends like a fish hook at Cape Trikeri. This rough tip is the most majestic mountain landscape in the entire region of Mt Pelion. The barebone of the cape is a craggy, rocky ridge covered with thorny fragrant bushes and it is called Mt Tisseon. So, Long Pelion Trail keeps its best part for the very last day, offering a demanding route, yet a joy for experienced hiker.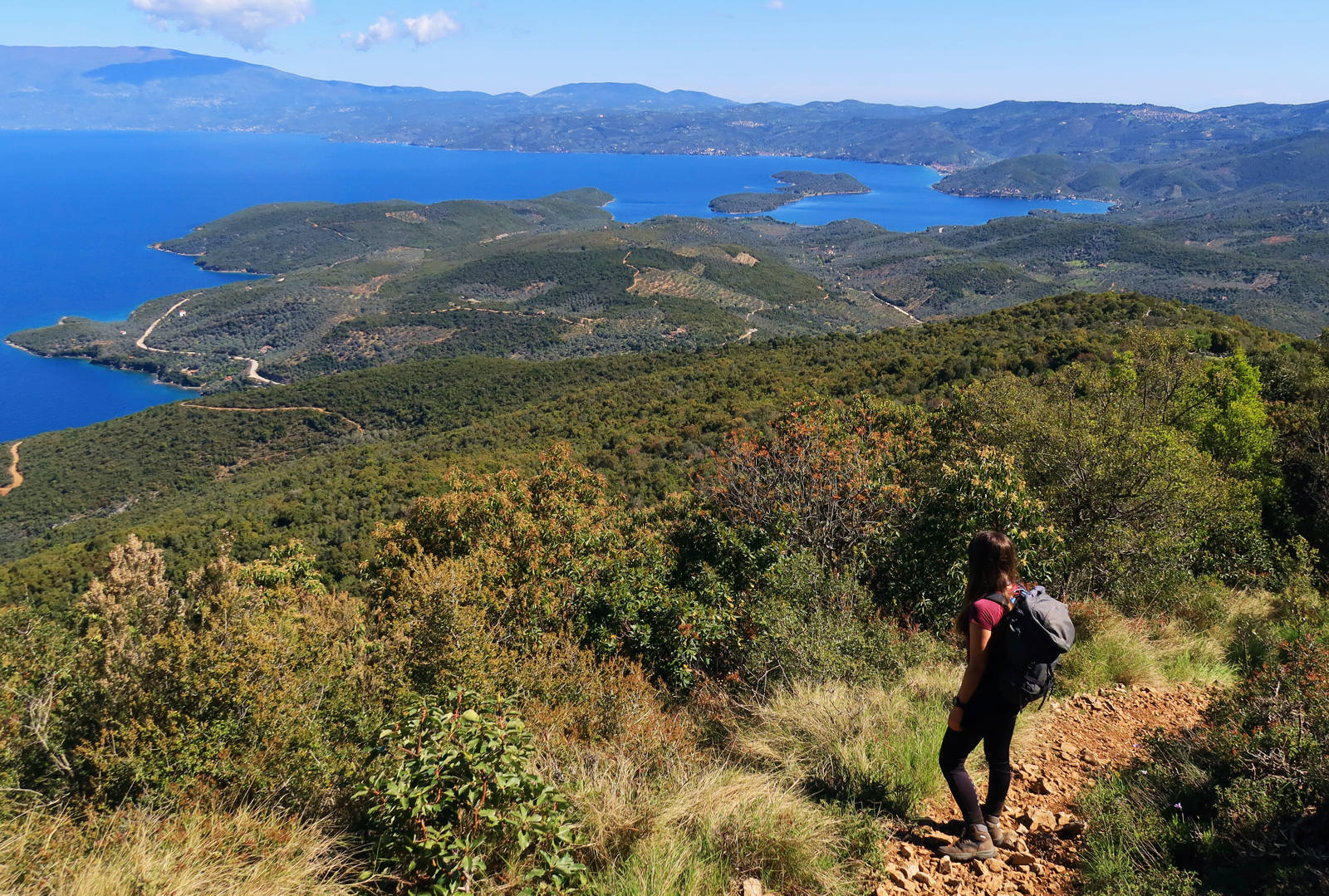 ×
Climb Mt Tisseon slopes following a well defined trail and walk along the ridge on a challenging rocky terrain. Despite the difficulties of walking on the large and irregular blocks, on could enjoy a strikingly beautiful view to the wild beaches of Mt Pelion, to Pagasitikos Gulf and even to the Aegean Sea.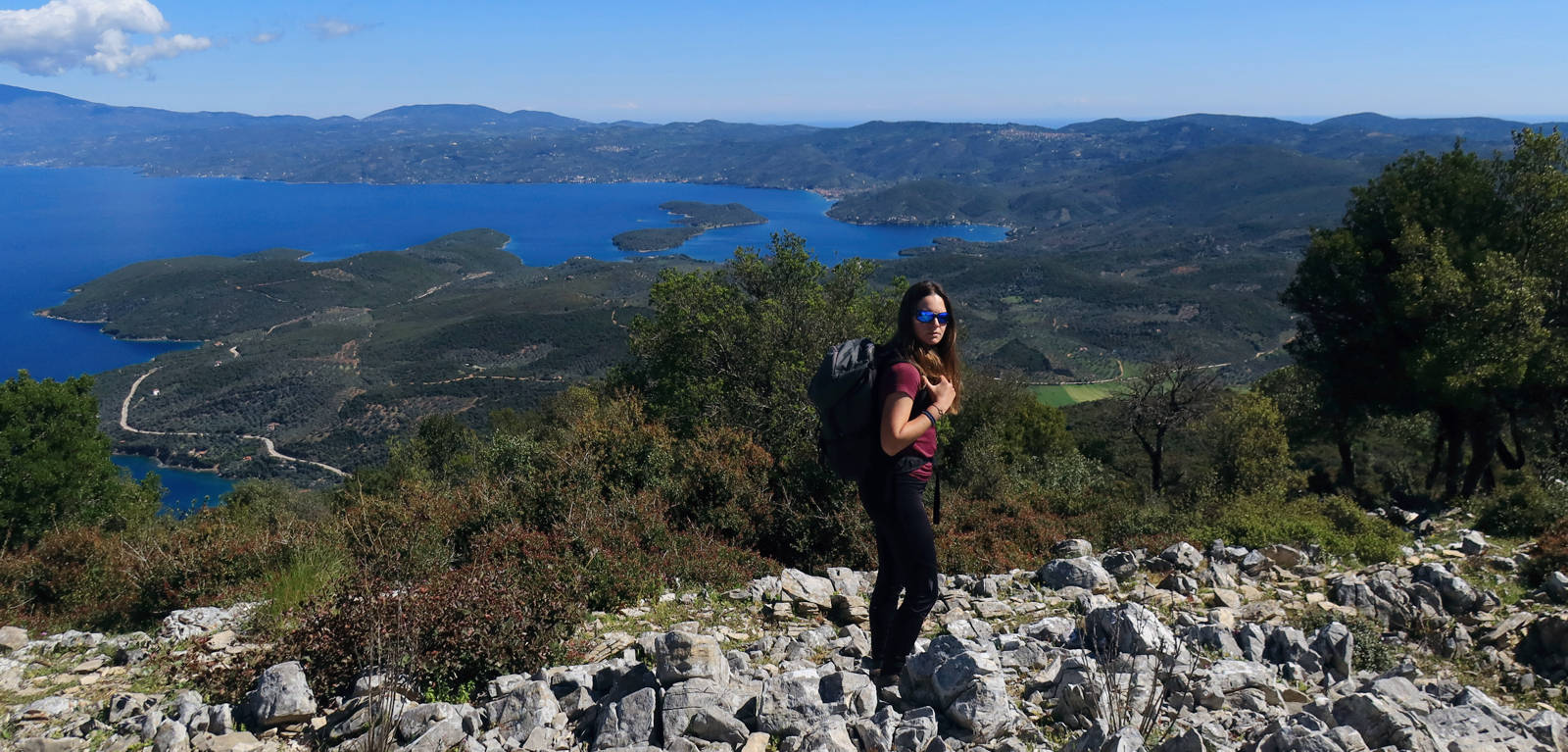 ×
After completing this demanding section, follow successive dirt tracks and an easy trail and reach the picturesque village of Trikeri. After a short stop at the town square, move towards Agia Kyriaki. The last downhill part is probably the best preserved cobblestone path in Pelion and offers a magnificent view to the sea.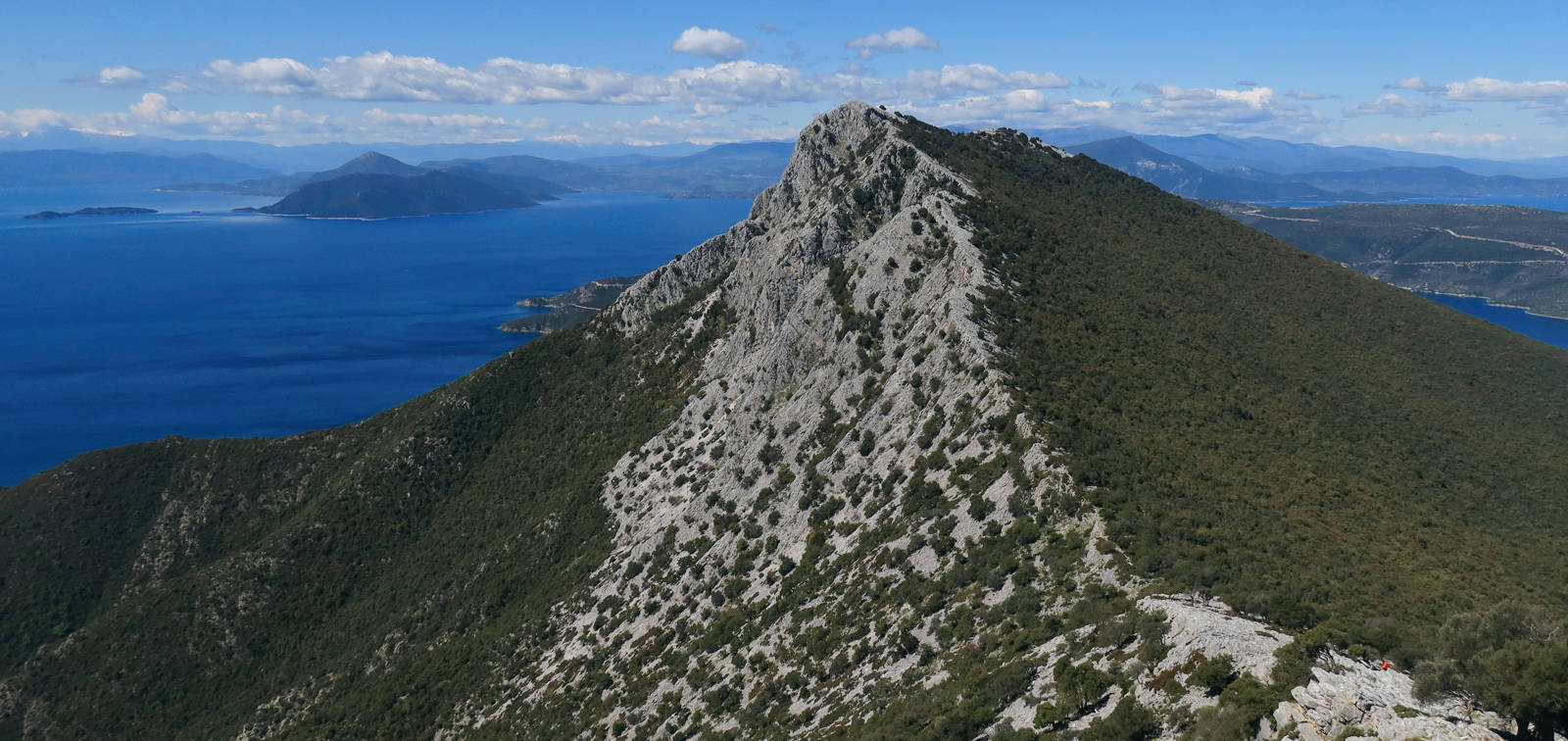 ×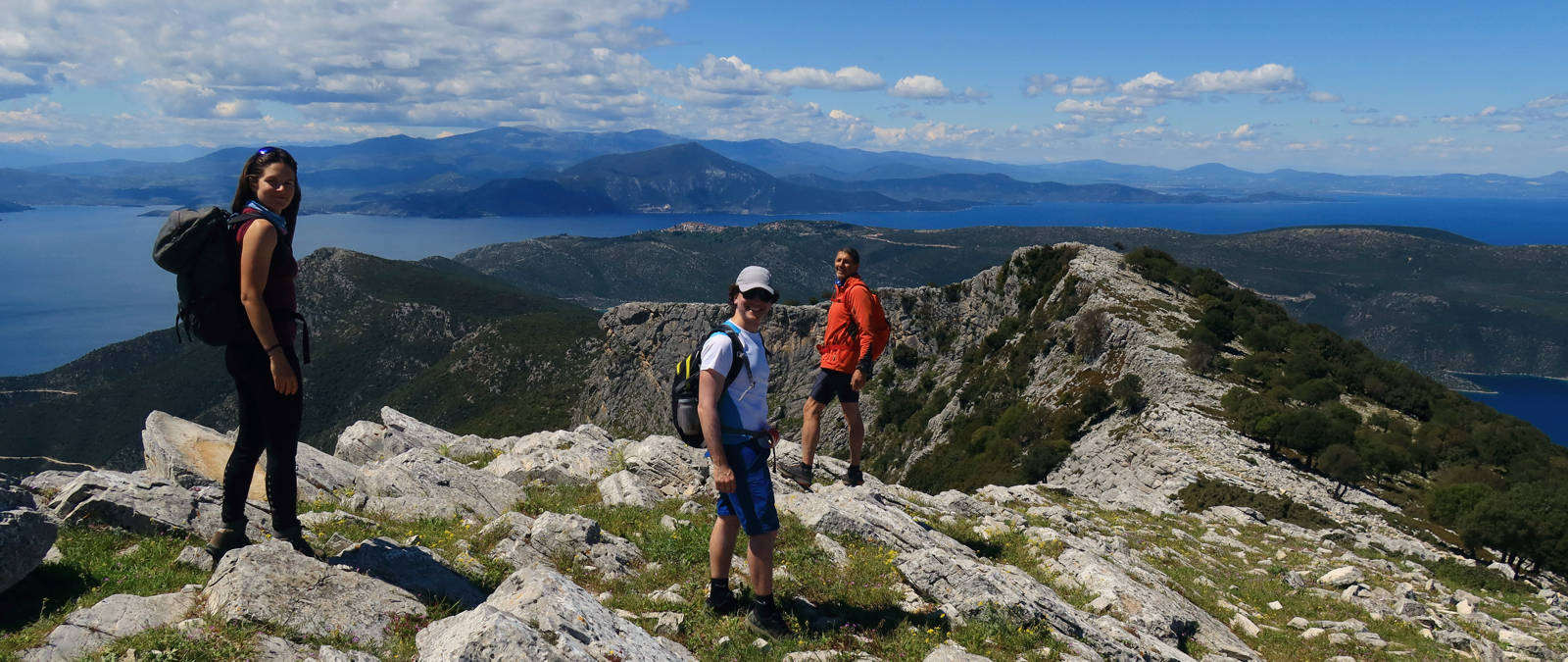 ×
Text: Aik. Zagaretou, photos: T. Adamakopoulos
Walkability chart-Warnings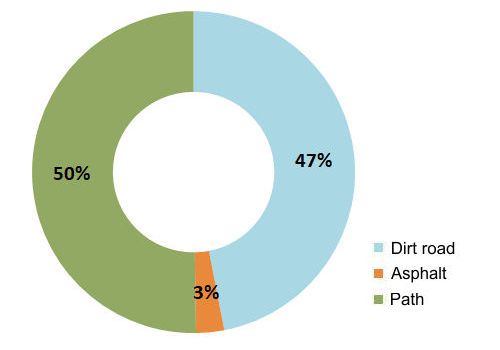 The large percentage of dirt road creates a negative impression on the overall value of this excellent course. However, the crossing of Mt Tisseon is one of the most beautiful hikes of Mt Pelion. The ascent to Mt Tisseon is marked with consistent red marks.
The whole route is exposed to the sun.
The length of the route is 19.7 km and can be done in 8 hours.
Long Pelion Trail topoguide
The best escort on Long Pelion Trail is the guide Long Pelion Trail topoguide, a member of the Long Trails group of the app topoguide Greece, available for Android devices via the Google Play Store.

The guide Long Pelion Trail topoguide is also available for iOS (iPhone και iPad) devices via the app Topoguide Greece, as a member of the Long Trails group.

The application offers active navigation along the trails, as well as a concise guide on the geography, the nature and the culture of Mt Pelion.