Sourvia monastery-Makrinitsa
Sourvia monastery-Makrinitsa
Long Pelion Trail

Sourvia monastery-Makrinitsa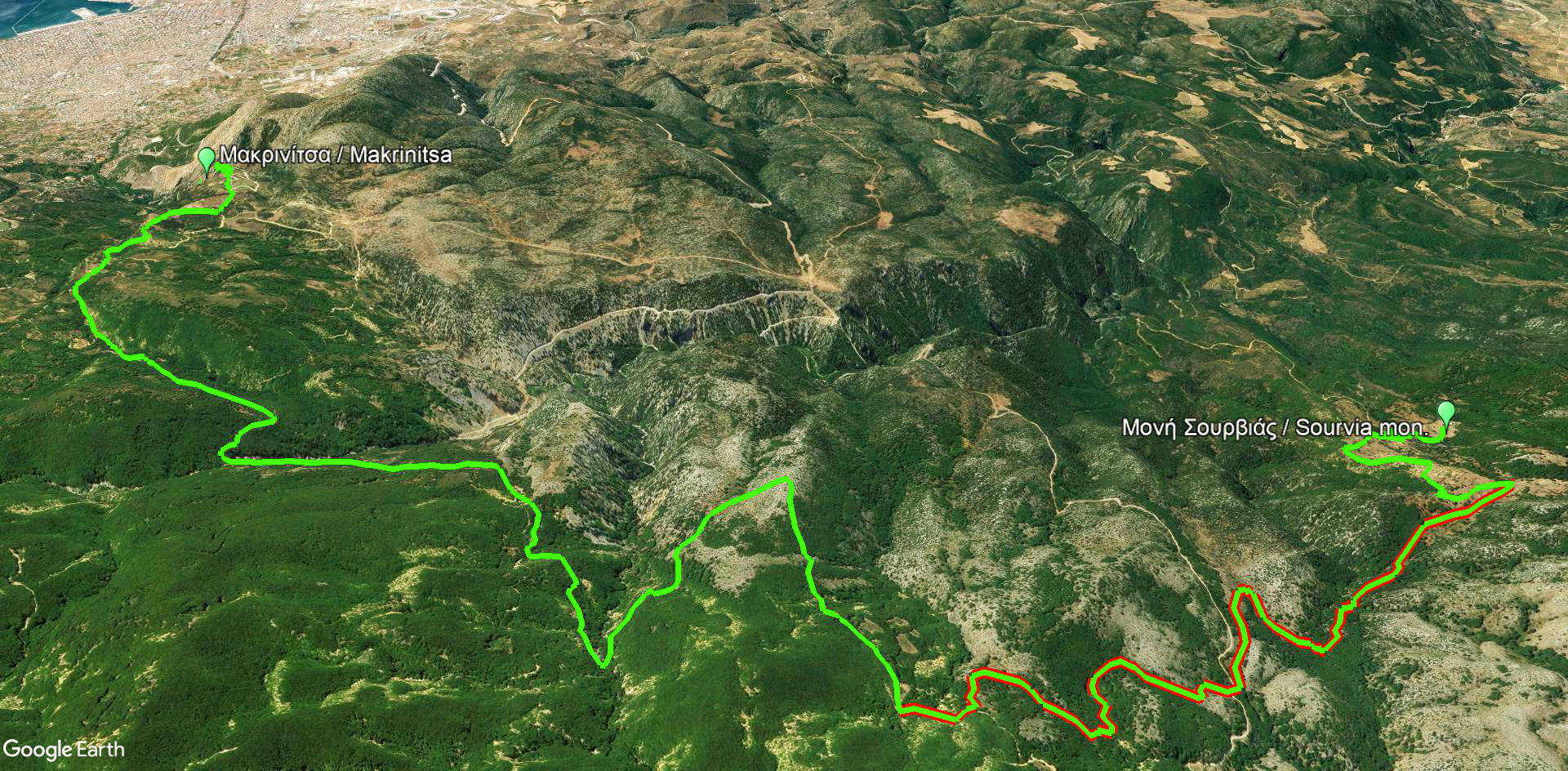 ×
Section name

Difficulty

Length
m
Ascent
m
Decent
m
Maximum
elevation
m
Minimum
elevation
m
Time
h
Sourvia monastery-Makrinitsa
1/5
14956
618
692
1135
632
6-7

Sourvia monastery-Makrinitsa is the third part of LPT and runs along the area of Sourvia monastery and the village of Makrinitsa. The valleys west of Sourvia monastery used to be inhabited in the past: the main settlement of the area was Panagia Leschiani. Nowadays, the area is remote and quiet. We meet hardly any dwellings until we reach the location Trano Isoma where there are a few rural cottages.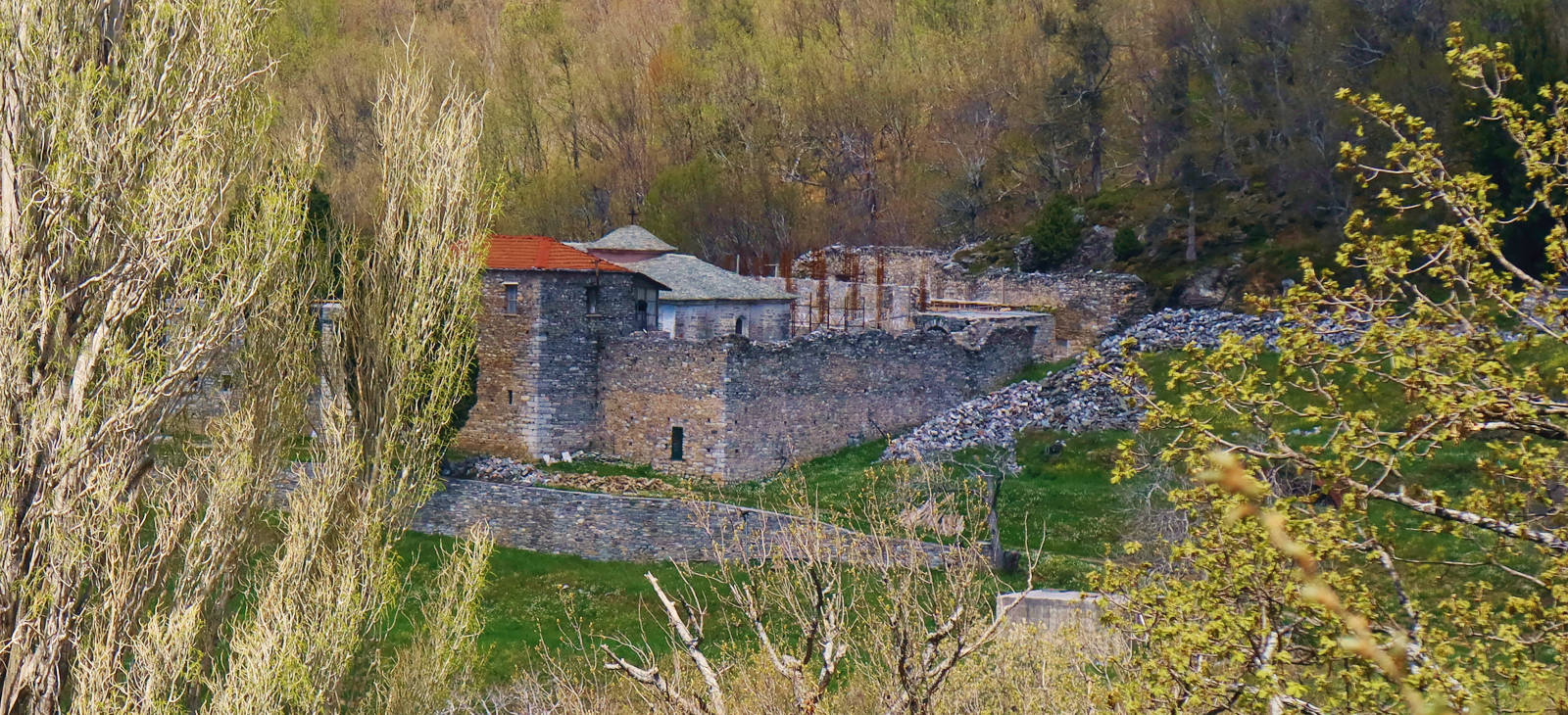 ×
The scenery changes noticeably when we start hiking on the horsts above Makrinitsa. The liveliness of this blessed land is strongly reflected on the hustle and bustle of the large center and on the numerous settlements, spread across the semi-mountainous slopes between Portaria and Makrinitsa.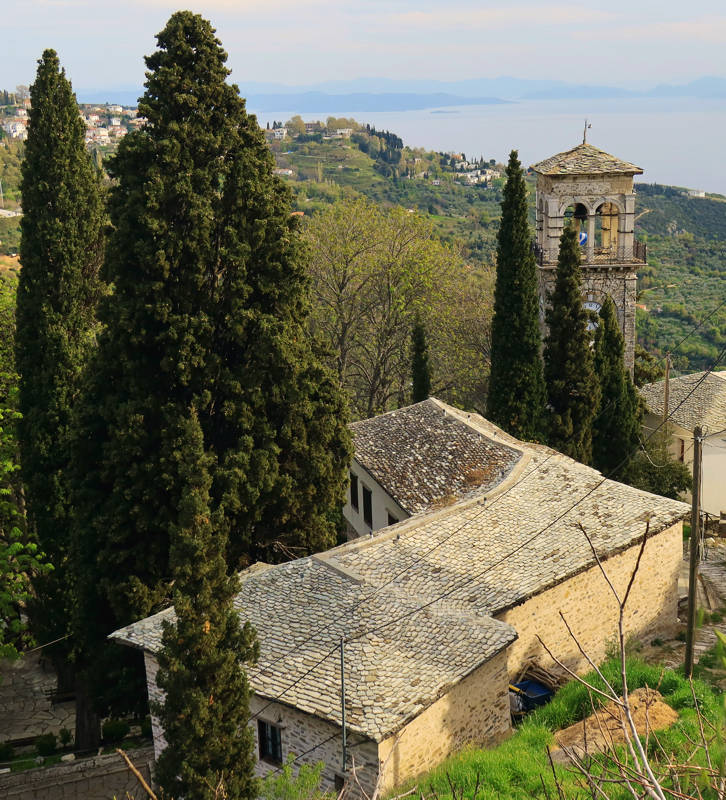 Text: Aik. Zagaretou, photos: T. Adamakopoulos
Walkability chart-Warnings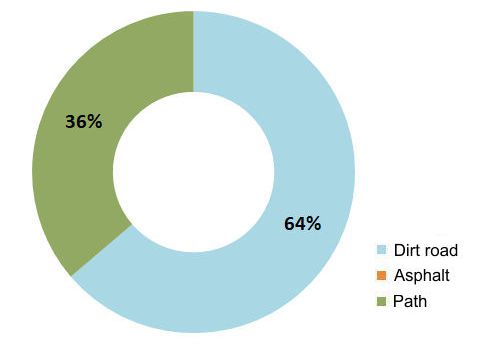 Most of the route follows dirt roads. Only a third of the length is runs on paths. Along the way we will find a few signposts and in some places quite dense red marks from past waymarking projects.
The length of the route is 15 km and can be done in 6-7 hours.
Long Pelion Trail topoguide
The best escort on Long Pelion Trail is the guide Long Pelion Trail topoguide, a member of the Long Trails group of the app topoguide Greece, available for Android devices via the Google Play Store.

The guide Long Pelion Trail topoguide is also available for iOS (iPhone και iPad) devices via the app Topoguide Greece, as a member of the Long Trails group.

The application offers active navigation along the trails, as well as a concise guide on the geography, the nature and the culture of Mt Pelion.