Long Pelion Trail

Kamari-Keramidi-Veneto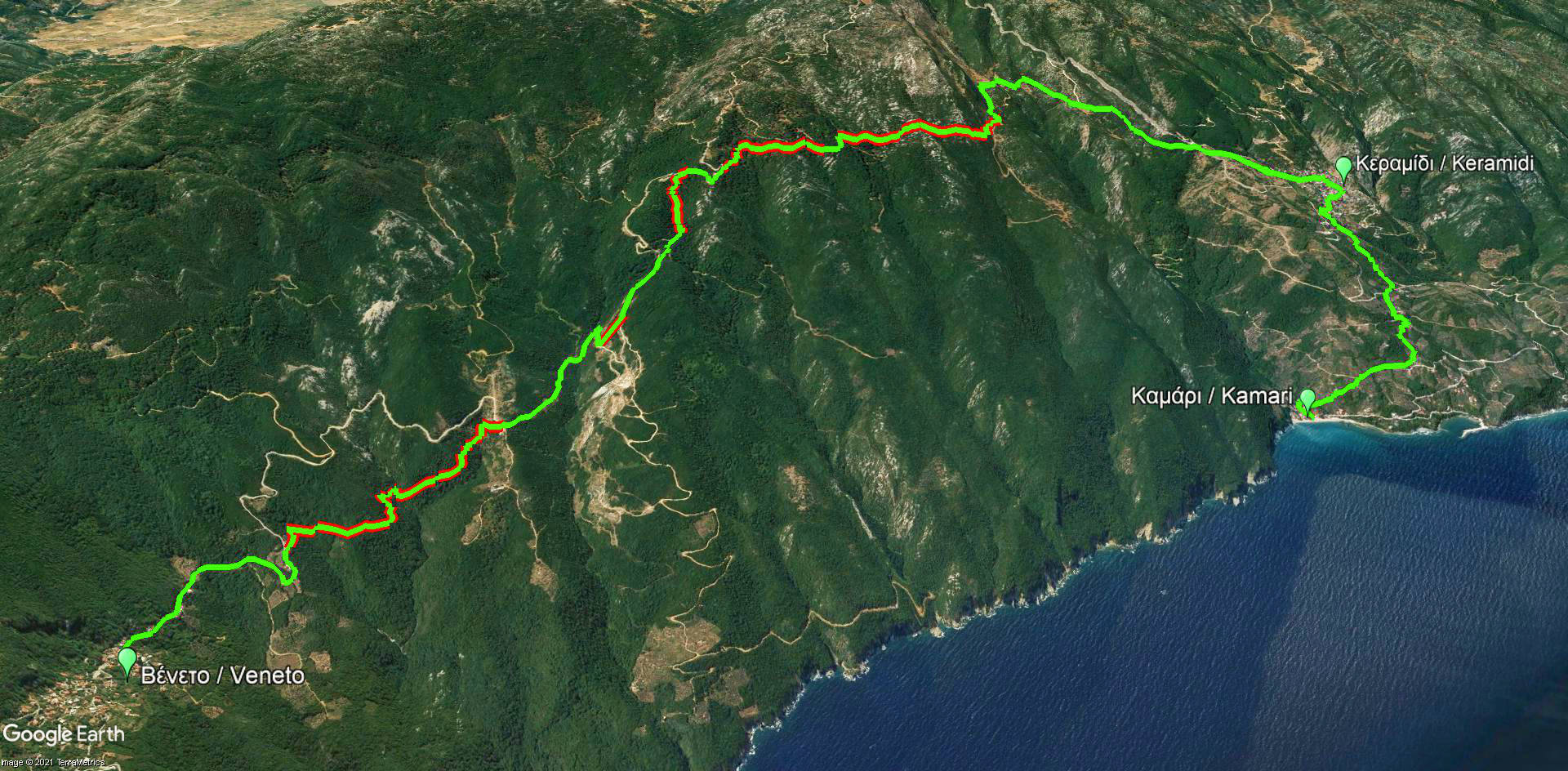 ×
Section name

Difficulty

Length
m
Ascent
m
Decent
m
Maximum
elevation
m
Minimum
elevation
m
Time
h
Kamari-Keramidi-Veneto
2/5
16531
730
510
586
0
7-8

The trail from Kamari to Veneto is the first and the very northernmost section of Long Pelion Trail (LPT). It meanders on the most least-known area of Pelion which providing much less facilities and services than those the visitors can find in the other, more popular, villages.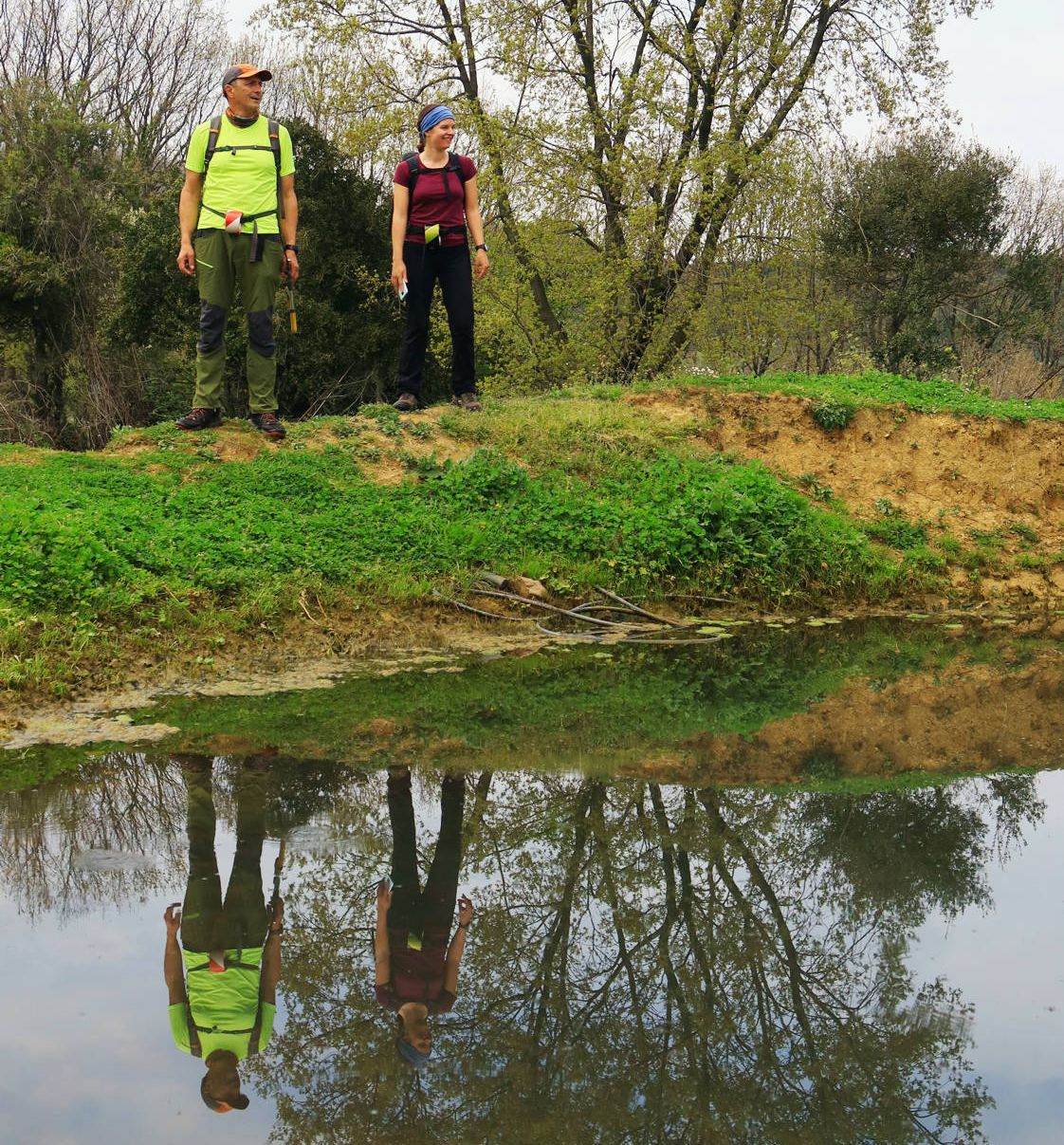 The path starts from Kamari, passes through the traditional village of Keramidi and ends at Veneto. These three settlements are the most remote places among all the inhabited areas of Northern Pelion. However, they are of great interest concerning their natural beauty and architectural value. Their special geographical aspect, their well-preserved buildings and the unique relief make them perfect places for relaxation but also exploration. The first part of LPT crosses landscapes of different morphology and features, where the visitor can find grasslands, forests, wet meadows and rocky gaps.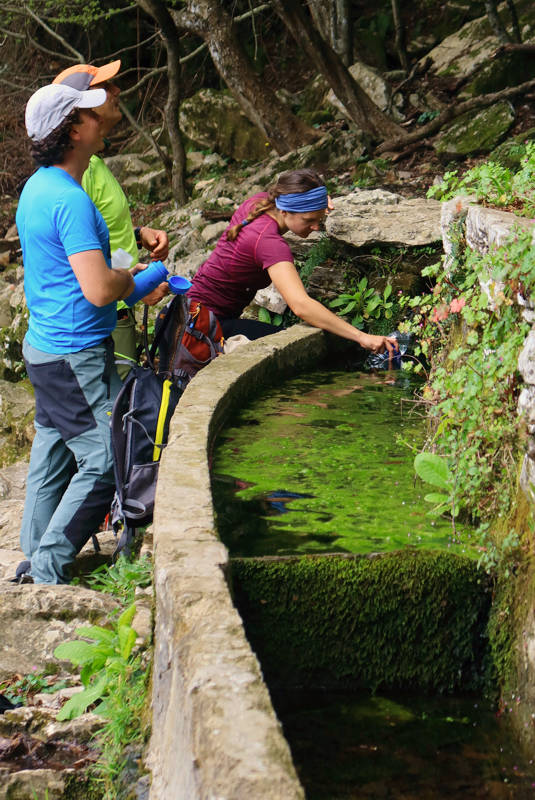 The hiker follows the obvious direction, going from north to south Pelion, facing the uphill side of the trail. Similar to all the 11 parts of LPT, this section requires high fitness level and experience with long-distance hiking. Nevertheless, beginner hikers can stay overnight at the traditional and cozy guesthouses and shorten the duration of the activity. Moreover, there are numerous places along the trail, such as beautiful chapels and streams, where one can rest under the shade of the trees and regain strength.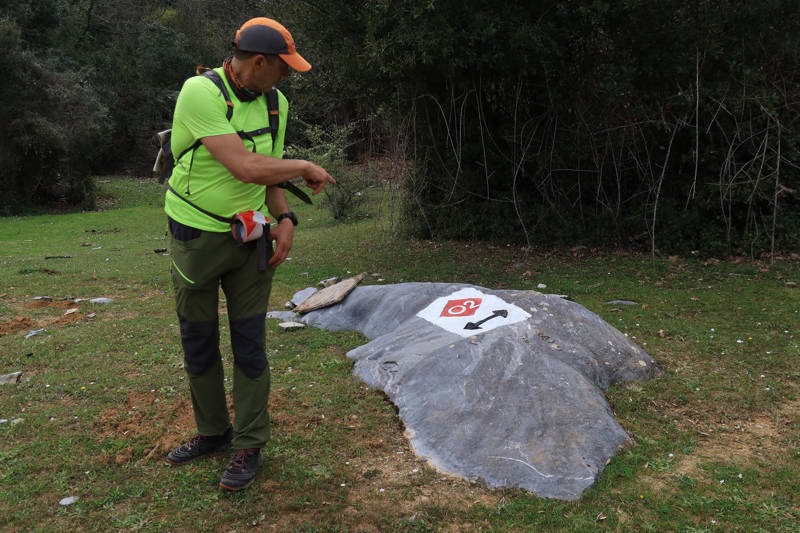 Text: Aik. Zagaretou, photos: T. Adamakopoulos
Walkability chart-Warnings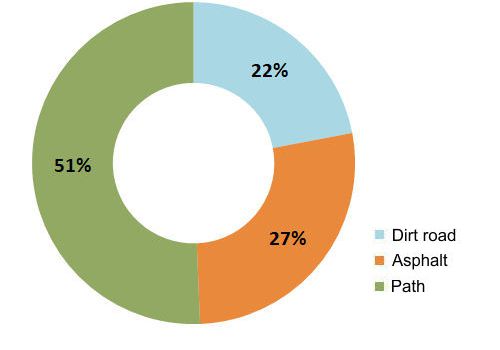 Half of the route follows paths, most of them paved cobbled paths or well-trodden earth paths. On the National Trail O2 route we will find some marks and signposts with the O2 logo, while in places we will find quite dense red signs from an old marking effort.
The length of the route is 16.5 km and can be done in 7-8 hours.
Long Pelion Trail topoguide
The best escort on Long Pelion Trail is the guide Long Pelion Trail topoguide, a member of the Long Trails group of the app topoguide Greece, available for Android devices via the Google Play Store.

The guide Long Pelion Trail topoguide is also available for iOS (iPhone και iPad) devices via the app Topoguide Greece, as a member of the Long Trails group.

The application offers active navigation along the trails, as well as a concise guide on the geography, the nature and the culture of Mt Pelion.