Reptiles and amphibians along Corfu Trail
Reptiles and amphibians along Corfu Trail
Reptiles and amphibians along Corfu Trail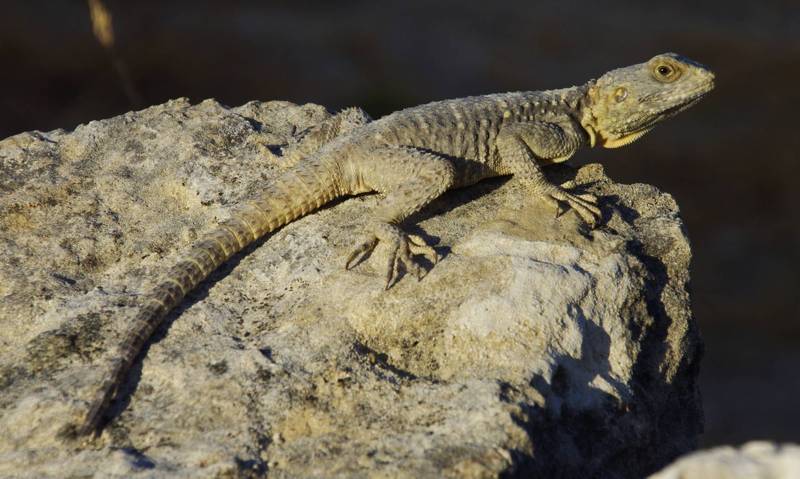 The herpetofauna of Corfu presents increasing interest and is fairly well studied: based on the recent literature, 34 species of reptiles and amphibians (26 and 8 respectively) are estimated to occur on the island. Few of them have been long introduced on the island, such as the impressive Starred Agama (Stellagama stelio), which is met around the town of Corfu and the area of Agii Deka, on the Corfu Trail route.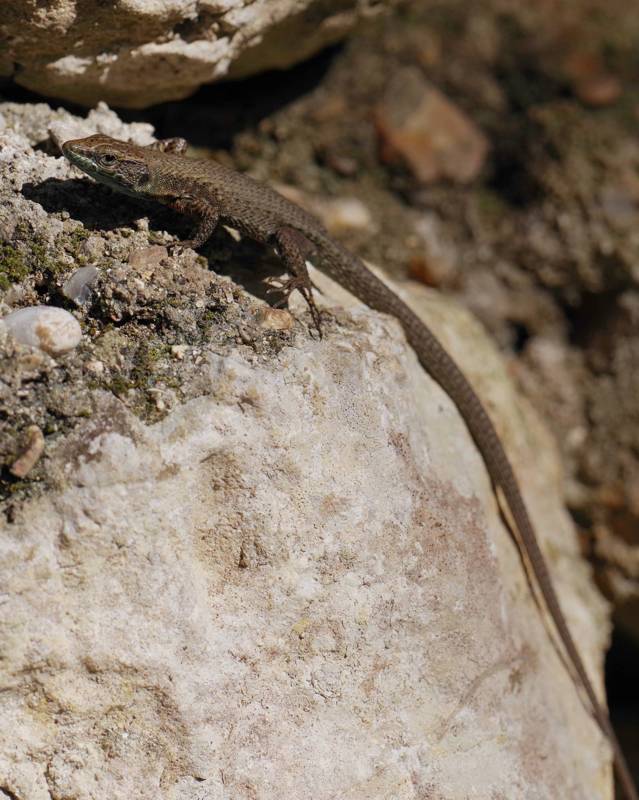 Among the around 10 species of lizards occurring in Corfu, of particular interest are the Ionian Wall Lizard (Podarcis ionicus) and the Dalmatian Algyroides (Algyroides nigropunctatus), which their distribution in Greece is restricted in its western part (west of Pindos ridge).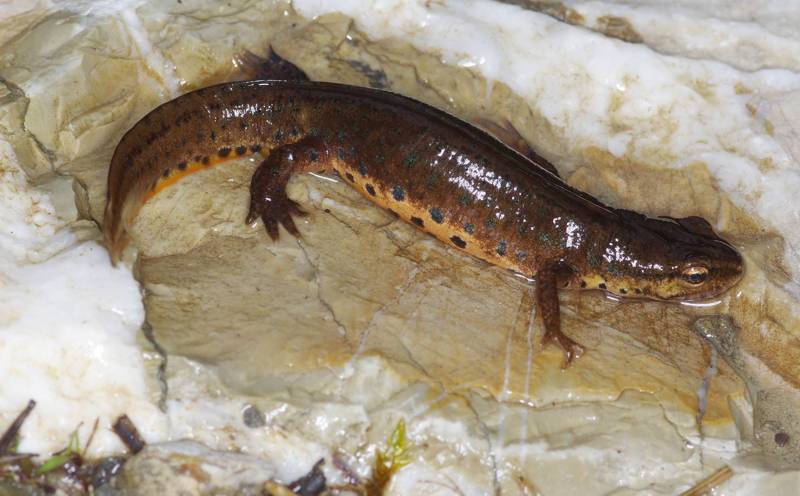 Among the amphibians, the small but distinctive Greek Newt (Lissotriton graecus) has wide distribution both in stagnant (e.g. Korission Lake) and slightly flowing waters.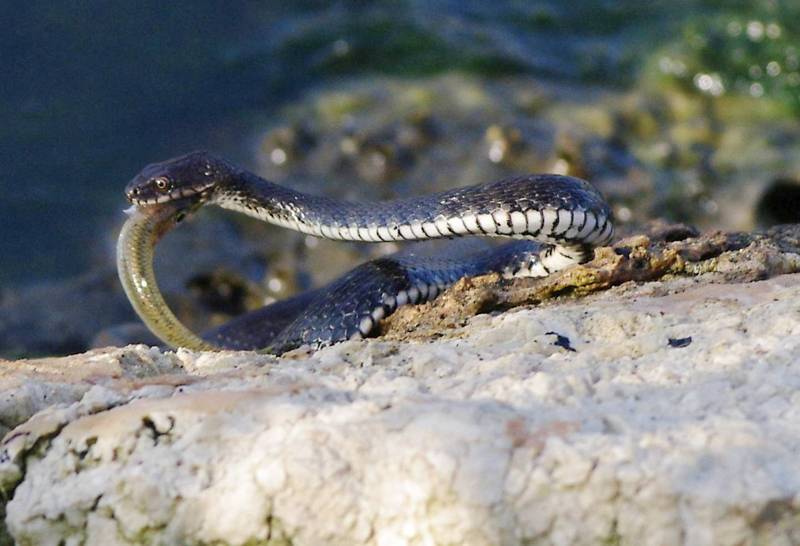 The increased rainfall of SW Greece provides opportunities for the presence of several aquatic biotopes on the island, from the largest wetlands up to small streams and flooded basins, resulting in the occurrence of both water-associated snake species, Grass Snake (Natrix natrix) and Dice Snake (Natrix tessellata).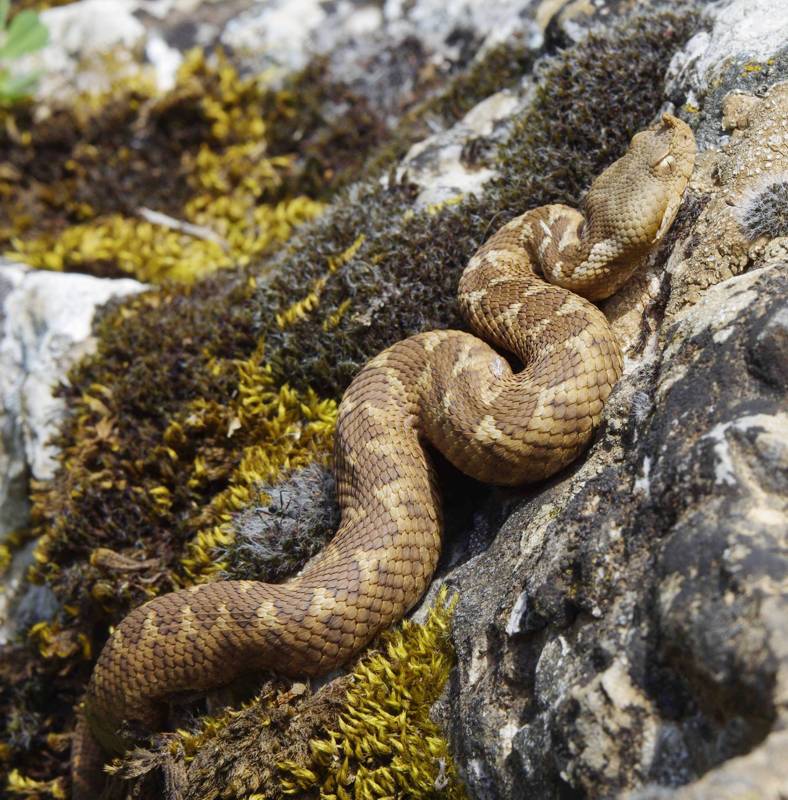 The number of 11 snake species of the island is also noteworthy, most of them being completely harmless: the only ones bearing venom are the Eastern Montpellier Snake (Malpolon insignitus, weakly venomous) and the well-known Nose-horned Viper (Vipera ammodytes), typically occurring in more dry and stony habitats with low shrub vegetation.
Find the location

topoguide Greece
Corfu Trail topoguide
Photos and descriptions of species of reptiles and amphibians of Corfu, that you will meet during the crossing of Corfu Trail are included in the digital guide Corfu Trail topoguide, created by AnaDigit.

Corfu Trail topoguide is a member of the Long Trails group. Long Trails group includes:

1. Corfu Trail
2. Menalon Trail
3. Nestos-Rodopi Trail
4. Ursa Trail
5. Long Pelion Trail
6. Epirus Trail
7. National Trail Ο22

topoguide Greece provides the possibility to display up to 5 regions or Long Trails at the same time and to search across all their routes and POIs.

Corfu Trail topoguide is available for Android devices as one of 64 regions of Greece offered by the application topoguide Greece. Get the Corfu Trail topoguide as an in-app purchase.

Corfu Trail topoguide is also available for iOS (iPhone και iPad) devices as one of the dozens of regions offered in the hiking application Topoguide Greece. Get the in-app purchase Corfu Trail topoguide and explore Corfu Trail.