Walking the Corfu Trail with a family
Walking the Corfu Trail with a family
Walking the Corfu Trail with a family
Most groups hiking on Corfu Trail are couples – often of the same gender. It is true that 2 persons is the ideal scheme to share the weight of the equipment (tent, camp stove, utensils), organization works (tent set-up, water carriage, cooking), room rental (in almost all cases rooms are twin-bed), but also to keep group coherence while hiking (even very small groups tend to divide into smaller, each one keeping its own pace).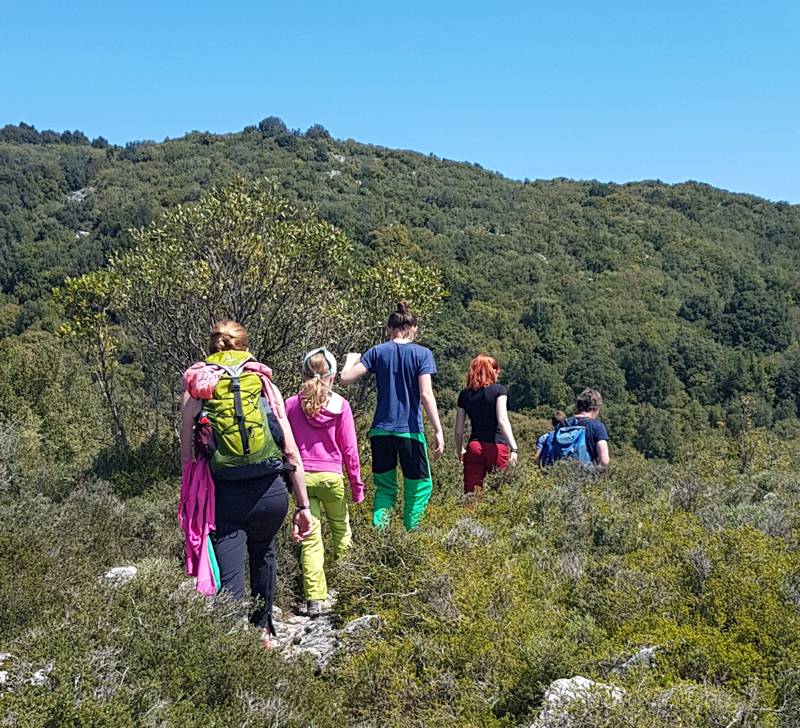 There is no greater joy, however, from the common achievement of a daily target – and especially, of a 12-day target – by a family. Organizing problems might be more complicated and times will probably be elongated, but in the end of each day there is the magic moment of the account and evaluation of the section just finished, but also planning of the next day.
All Corfu Trail sections can be covered by children older than 8-10 years old. Obviously, a family cannot carry tents, food and water for two days, therefore they have to rely on dining and accommodation services of the daily destinations. The educational method that will be followed in the beginning of each day and mainly at the peak of tiredness, at the highest point of the course or at the final ascent, in order that the meaning of collective and willing effort is maintained, is clearly an issue of the spirit of internal coherence of the family and cannot obviously be cultivated on the field.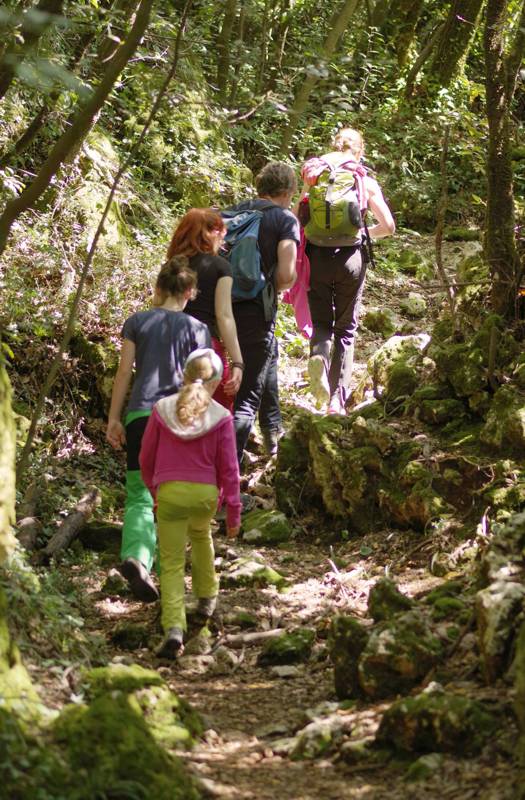 Some basic measures that may assist the stable and uninterrupted flow of the effort and keep the coherence of a group including kids is are: to hire the transfer of the equipment by a company providing this service and to rent a car to transfer the whole family in some unattractive parts (following exclusively dirt roads (e.g. sections 7 and 8).
Find more tips and info in the relevant chapter of Corfu Trail topoGuide.

topoguide Greece
Corfu Trail topoguide
Corfu Trail topoguide ia a unique digital guide for Corfu Trail.

Corfu Trail topoguide is a member of the Long Trails group. Long Trails group includes:

1. Corfu Trail
2. Menalon Trail
3. Nestos-Rodopi Trail
4. Ursa Trail
5. Long Pelion Trail
6. Epirus Trail
7. National Trail Ο22

topoguide Greece provides the possibility to display up to 5 regions or Long Trails at the same time and to search across all their routes and POIs.

Corfu Trail topoguide is available for Android devices as one of 64 regions of Greece offered by the application topoguide Greece. Get the Corfu Trail topoguide as an in-app purchase.

Corfu Trail topoguide is also available for iOS (iPhone και iPad) devices as one of the dozens of regions offered in the hiking application Topoguide Greece. Get the in-app purchase Corfu Trail topoguide and explore Corfu Trail.