Orchids along Corfu Trail
Orchids along Corfu Trail
Orchids along Corfu Trail
More than 60 species of orchids has been recorded in Corfu. Most of them are wide spread species of the Greek flora.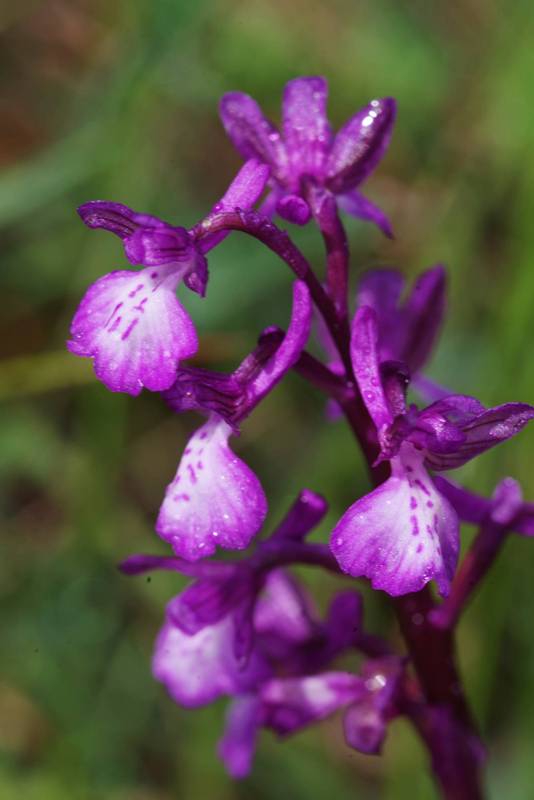 The high biodiversity of orcids is rather expected due to the climatic conditions prevailing in the island: the more hygrophilous and woodland species are benefiting by the moist but mild autumn and winter climate and tall vegetation, while the typically dry Mediterranean spring and summer periods are ideal for orchids of more xeric habitats (low maquis and phrygana).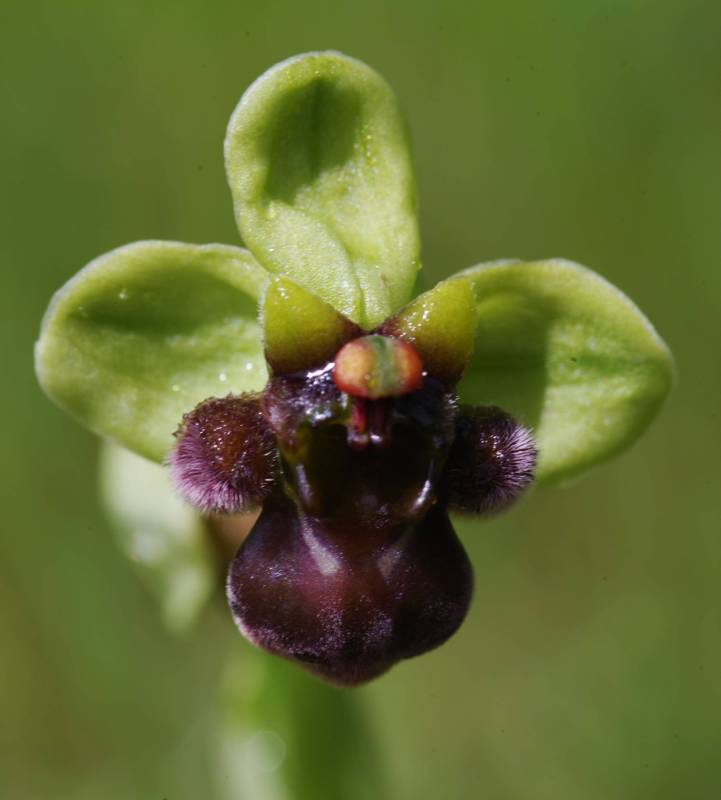 The woodland species are more present in the northern part of the island. The Corfu Trail hiker will have the chance to meet small groups of them along the way from Old Perithia to the coast.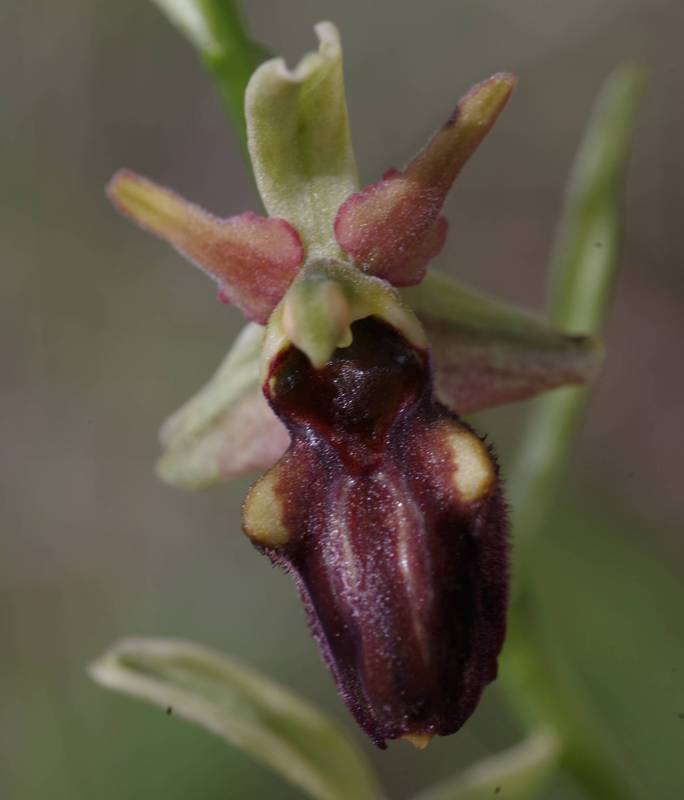 Meadow species are abundant in the open habitats along the first section, while crossing the olive grove at the southern borders of Lefkimi. There, in the openings among the olive trees, large groups of Anacamptis pyramidalis, Orchis laxiflora, Ophrys bombyliflora and Ophrys sphegodes subsp. mammosa can be spotted.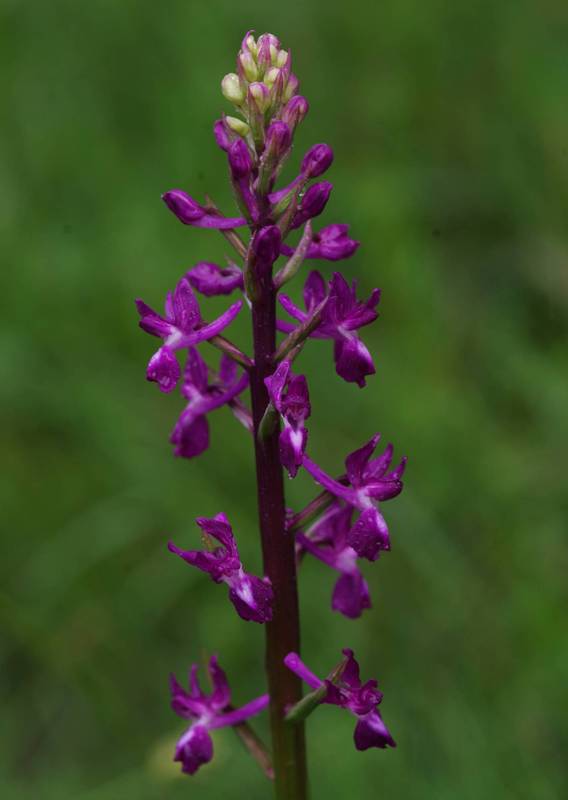 The first bloom starts in mid-February, with the early-blossoming species Neotinea lactea and Himantoglossum robertianum and continue throughout Spring with a succession of the genera Anacamptis, Ophrys and Orchis. Less common and more discreet, genera of Platanthera, Epipactis and Serapias require more attention and slow walking pace. In October, lucky - and very careful - hikers might meet Greece's only autumnal orchid, Spiranthes spiralis.
Two of the best places to spot an impressive levels of species are the meadows SW of Lefkimmi and the large karst plateau of Pantokrator.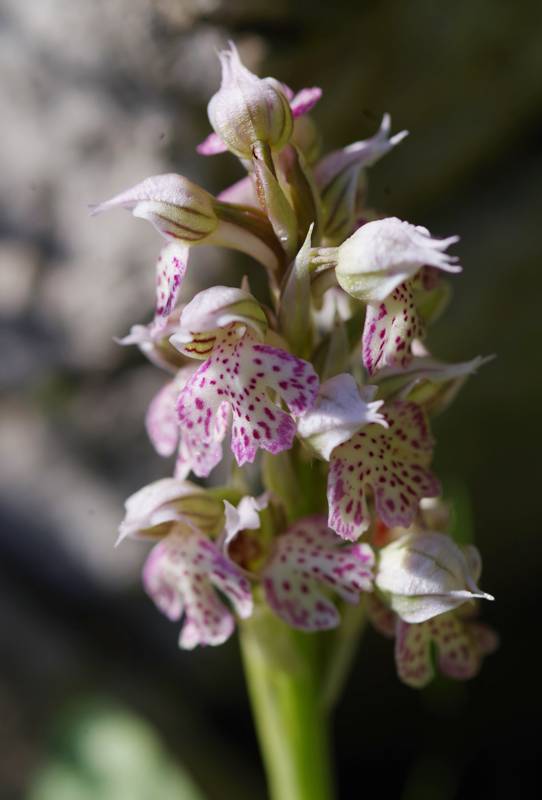 Find the location

topoguide Greece
Corfu Trail topoguide
Photos and descriptions of orchid species, both common and rare, that you will meet during the crossing of Corfu Trail are included in the digital guide Corfu Trail topoguide, crated by AnaDigit.

Corfu Trail topoguide is a member of the Long Trails group. Long Trails group includes:

1. Corfu Trail
2. Menalon Trail
3. Nestos-Rodopi Trail
4. Ursa Trail
5. Long Pelion Trail
6. Epirus Trail
7. National Trail Ο22

topoguide Greece provides the possibility to display up to 5 regions or Long Trails at the same time and to search across all their routes and POIs.

Corfu Trail topoguide is available for Android devices as one of 64 regions of Greece offered by the application topoguide Greece. Get the Corfu Trail topoguide as an in-app purchase.

Corfu Trail topoguide is also available for iOS (iPhone και iPad) devices as one of the dozens of regions offered in the hiking application Topoguide Greece. Get the in-app purchase Corfu Trail topoguide and explore Corfu Trail.