Hiking in Epidavros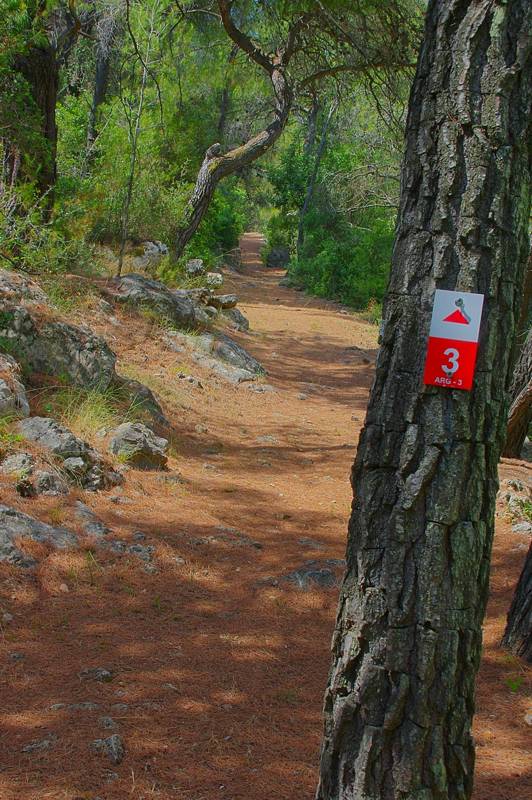 Epidavros: Waymarking of the "Ancient road" hiking route"
The miracle of Epidauria is that the archaeognostic and cultural approach can be combined with hiking. With care of the local Ancient Monuments Ephorate, a section of the ancient road from coastal Epidavros (today's Palea Epidavros) to the great sanctuary and the theater is restored. A series of other routes have been marked by the Epidavros Municipality. Finally, the more experienced hiker will have the chance to study from above the geography of the area by climbing at the highest points of Epidaurian land, at Profitis Ilias Epidavrou and the adjacent Profitis Ilias Adamiou.
In Palea Epidavros, there are several interesting achaeological spots. The cultural routes within Palea Epidavros and at the peninsula of Palea Epidavros guide you to most of these sites.
The route from the modern to the ancient harbor leads you to the southern bay of the peninsula, where one can see close to the coast two sunk building complexes of the ancient town.
In hiking terms, the most interesting route is the circular course from Palea Epidavros up to Panagia Polemarcha.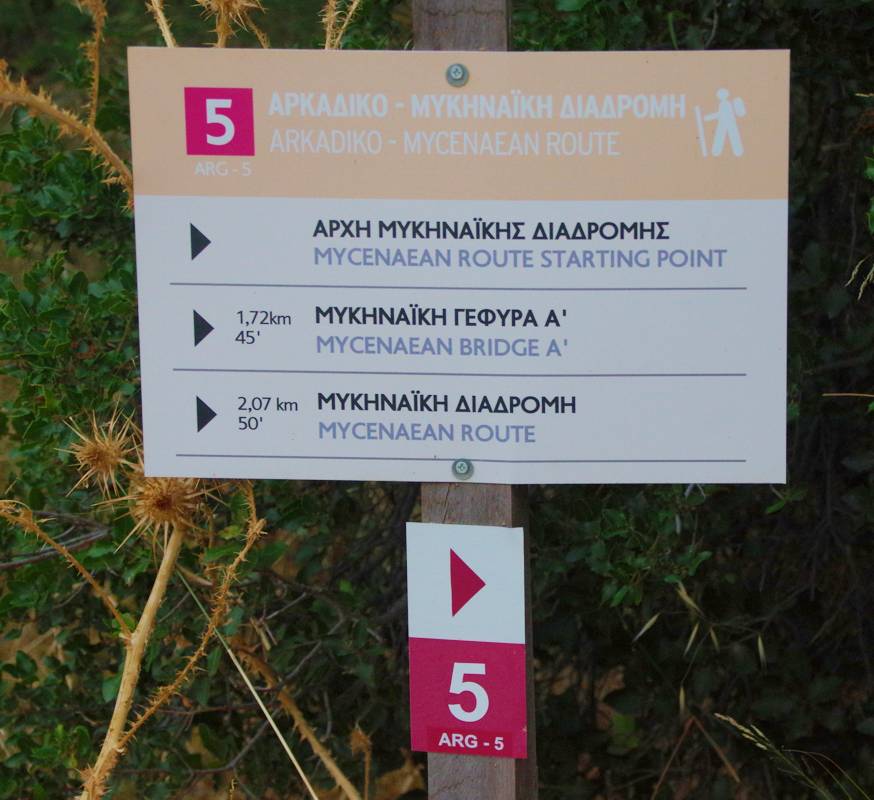 Epidavros: Marking of "Paths of Culture" routes
At the northern side of Epiadaurian Land the bare and anhydrous volume of Mt. Aracneo rises. The once kingdom of breeders and poor farmers, hosts today wind turbines and is grooved by roads. In the gappy landscape of its slopes and the long ridge some routes can still be done, such as the route from Arachneo village up to th top of the complex, the crossing of western ridge and the crossing of eastern ridge of the massif.
The vast massif of Arachneo hides, however, and a few more pleasant routes, such as the narrow gorge towards Talantiou monastery and the path from Arachneo village to Agelokastro.
The best companion to discover Epidavros area is the application Epidavros topoguide, a complete exploring and hiking guide for the area. The application is available for Android devices as well as for iOS devices (iPhone and iPad) by AnaDigit.
The app offers an extended introduction on the geography, the nature and the history of the area.
The app includes data, photos, POIs and descriptions for 22 hiking routes. Once in the field, the application identifies the nearest routes and offers the user active navigation.