Ε4 Trail: Kokinopilos-Christakis bivouac
Ε4 Trail: Kokinopilos-Christakis bivouac
Ε4 Trail on Mt Olympus

Kokinopilos-Christakis bivouac
Text and photos by Triantafyllos Adamakopoulos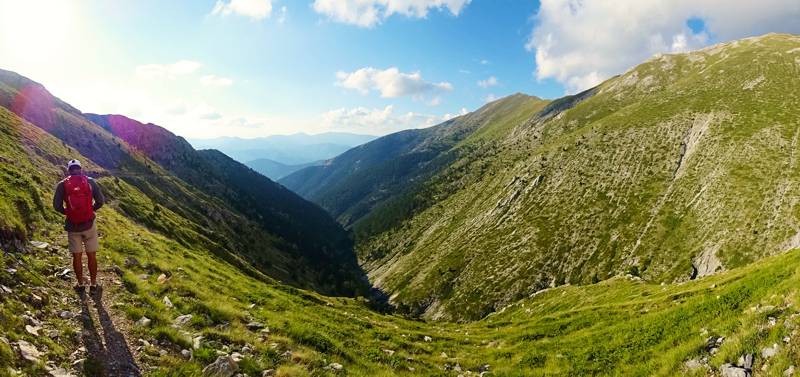 The first of the three mountain sections of E4 on Olympus, the Kokinopilos-Christakis bivouac route, is a demanding, constantly uphill hike, leading to the heart of the mountain. The E4 continues with the alpine crossing Christakis bivouac-Spilios Agapitos refuge and ends with the long and tedious descent Spilios Agapitos refuge-Litochoro. With one more leg, the less interesting Litochoro-Dion connection, the E4 leaves the area of Mt Olympus.
The trail starts from Kokinopilos square, facing the parish church of Agia Paraskevi, and with a series of narrow alleys, leads to the upped parking area of the village. After a short cement road, we enter the path. The path crosses a maquis zone, where the boxwood dominates, and gains height smoothly till the junction with the path to Kitros. Continue on a quite level path and meet the Stalagmatia ravine (elev. 1300 m).

Stalagmatia, this mythical ravine of Northern Olympus is passable in its middle section. Climb steadily in the riverbed, up to the elevvation of about 1800 m, where the ravine narrows and becomes inaccessible. Catch a series of obvious maneuvers on the right side and gain about 160 m height. With a long, steadily uphill traverse, reach Loutsa Papamihou meadow, where there is a large stable and usually free grazing cattle.

Continue along smooth meadows, up to the ridge of Flampouro, and meet the dirt road coming from the village Kalyvia. Although the track of the old path is visible lower, it is certainly more easy to follow the road.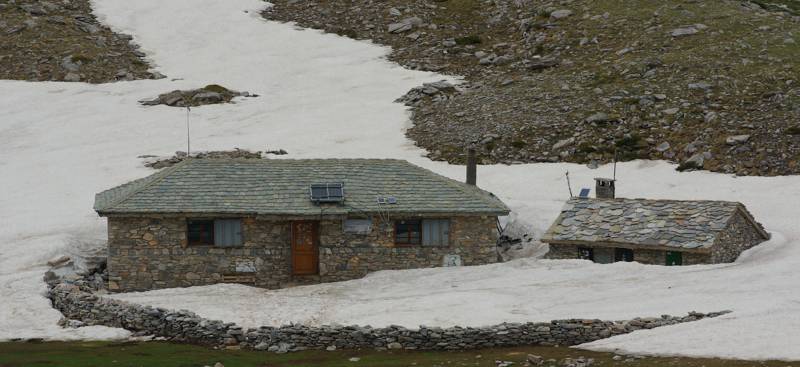 After passing through the basins of
Mikri and Megali Gourna
, finally reach the end of the dirt road in Laka Christakis, where the
Christakis bivouac
is facing the Christakis Kalyva ("kalyva" means hut).
The main problem of this section is the water - both for the hike and for staying in the bivouac or the "Kalyva". Although in the past there was a small spring at the riverbed of the Stalagmatia ravine, last years there is no water. Thus, the water must be transported from Kokinopilos, with the corresponding burden in volume and effort.

×
---
A hiking and mountaineering guide to Mt Olympus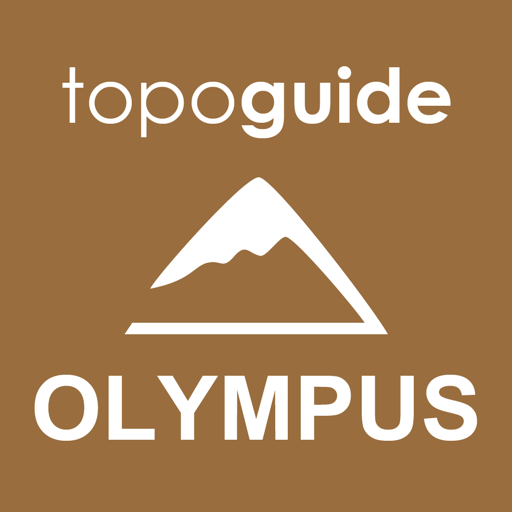 A detailed description of the E4 section from Kokinopilos to Christakis bivouac, with accurate metrics, linked to photos and POIS, is included in the hiking app Mt Olympus topoguide.

Mt Olympus topoguide field guide is available for Android devices via Play Store.

Mt Olympus topoguide is also available for iOS (iPhone και iPad) devices as an in-app purchase via the hiking application Topoguide Greece.

Mt Olympus topoguide field guide offers detailed off-line hiking maps. Once in the terrain, the app provides active navigation along the trail, helping the hiker to stay on route and reach the destination, even under adverse conditions.