Water in Serifos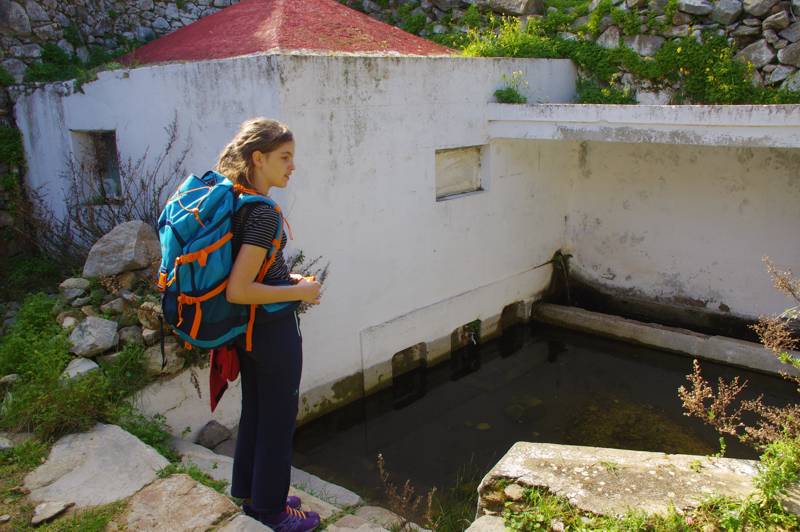 From an hydrological point of view, Serifos is a typical island in the Western Cyclades, with low rainfall and impenetrable rocks. With the exception of the marble masses in the SW part of the island and the - of limited extent - alluvial basins along the shore of the large bays, where the upstream valleys maintain some aquifers, the rest of Serifos island is characterized by the presence of many small springs, created by the crags of the granite. Although the number of springs is significant, the water volume provided is disproportionately small and difficult to exploit.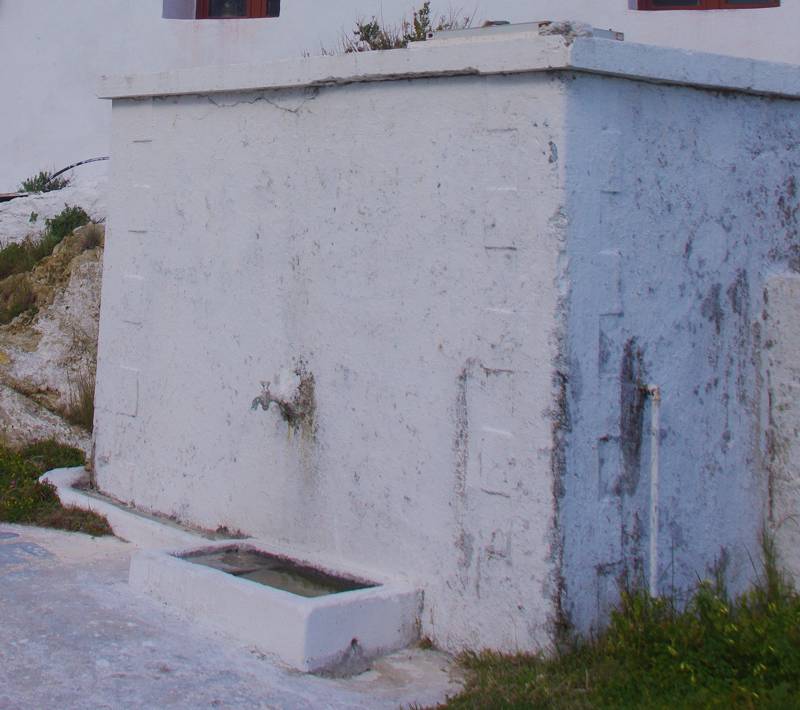 The most important of these springs, such as the Vrysi Mavrou, the Palio Pigadi at Paliomitata or Paspario of Chora, which have small but steady output, have long been utilized for various purposes. However, they do not provide sufficient quantities that could be transported by an aqueduct to the settlements.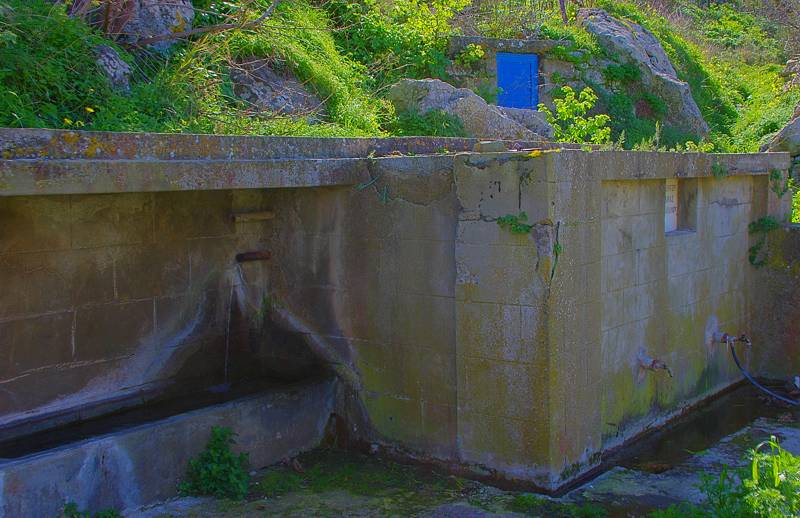 Of course, the old days settlements of the island were created around these small springs, which were positioned as central points of the village, such as the stone fountain at Kallitsos, or were tranformed into watering and washing facilities, such as the relatively large water complex in the lower part of Panagia.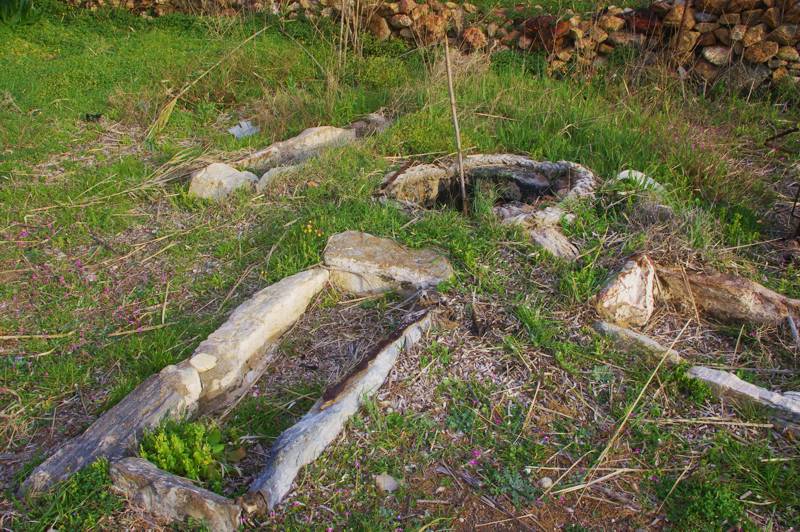 The most important aquifers of Serifos lie in the alluvial basins near the coastline, such as in Livadi and Avlomonas. Unfortunately, the quality of water in these areas has been affected by domestic sewage. Previously in these basins, as in several other beaches, there were wells, often with brackish water. On some beaches, such as Vagia, there are unexploited coastal and underwater water sources. Also, in many places there were small water storage tanks, either fed from a small spring or just collecting rainwater. Some of these water tanks are still in use.

In addition to water springs providing drinking water, it is worth noting the presence of hot springs, such as the Almyros spring, near the old loading facility of Megalo Livadi. During the mining period, the local operator had built baths for therapeutic use.

Finally, in Liomandra, in the middle of Fonias ravine, a temporary waterfall is formed after the rains, the Fonias Falls.
Today, Serifos drinking water is provided by a network of 14 boreholes, complemented by 7 water abstraction. The water is stocked in 16 water tanks and distributed with some 20 pumping stations. The tanks are distributed throughout the island, at locations higher than the served settlement.

To address the shortage of water during the tourist season and the irrigation of some areas, a relatively large reservoir was constructed at Steno location, upstream of Avlomonas. The project started in 1998 and finished in 2005. The 30 m concrete dam delineates a flood basin with a capacity of 700.000 m3.
Photos and descriptions of water resources of Serifos are included in the application Serifos topoguide. The application is available for Android devices as well as for iOS devices (iPhone and iPad) by AnaDigit.
The application guides the user to locate the POI with accuracy.