The villages of Serifos
Serifos inhabitation network reflects the five entities of all Cyclades islands: the Chora-the harbor-the villages-the rural settlements-the coastal settlements.
The main settlements are Chora - the old capital city - and Livadi - the port and the new developing settlement, including the twins Livadakia and Rammos. The villages that are permanently inhabited today are Panagia, Kallitsos, Galani and Pyrgos. The main coastal settlements are Avessalos, Mega Livadi, Koutalas, the small Kendarcos, Sykamia and the very sparsely populated Ganema. Finally, the rural settlements are Agia Thekla, Liomantha, Mia Chorio, Potamia and Triantafyllos.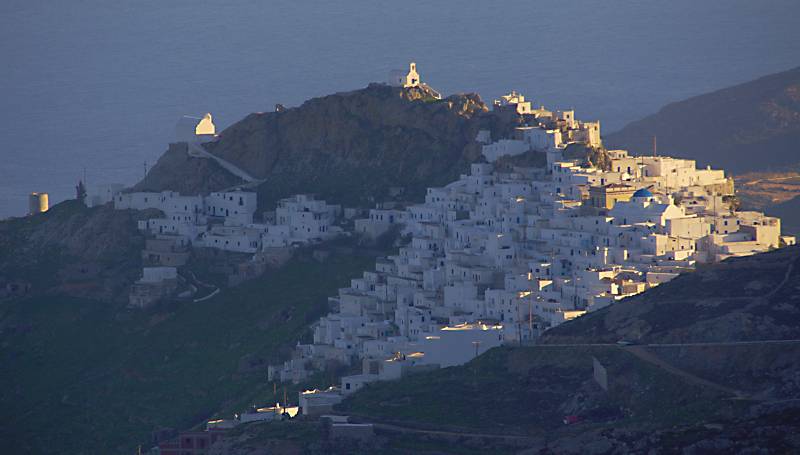 Chora, which officially shares the same name with the island itself, is the only settlement that goes beyond the typology of the village. It is an ancient town, known since antiquity, fortified in the Middle Ages, with a complex and restless structure, divided into several parishes.
Chora, which until recently included all the services and was the heart of island life, oversees its harbor, Livadi. Livadi is about to complete its transformation from a simple fishermen village to a tourist resort, incorporating Avlemonas, Livadakia and Ramos.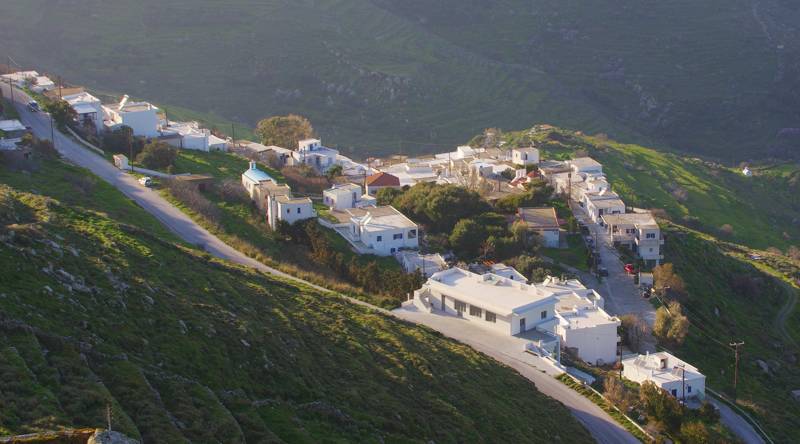 Panagia is a relatively new settlement that was united in the 19th c. around the church of Panagia, a building of the 11th c., from which it took its name. Dominating over the valley of Dipotamata, the village harvests a large rural area, with plenty of water. The valley meets the Aegean sea on the friendly beach of Sykamia, where the few inhabitants of the village maintain gardens and orchards.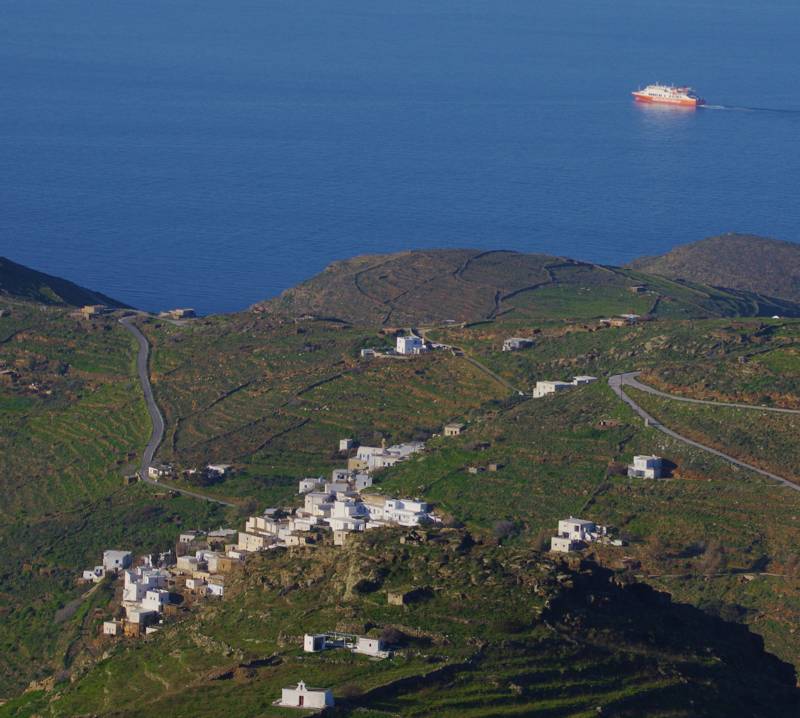 Galani is, along with Kallitsos, one of the few old settlements in northern Serifos. Spreading over the sunny slope of the Kalamos valley, the village consists of a tight core built around the old parish church of Agios Nektarios, and some small housing clusters.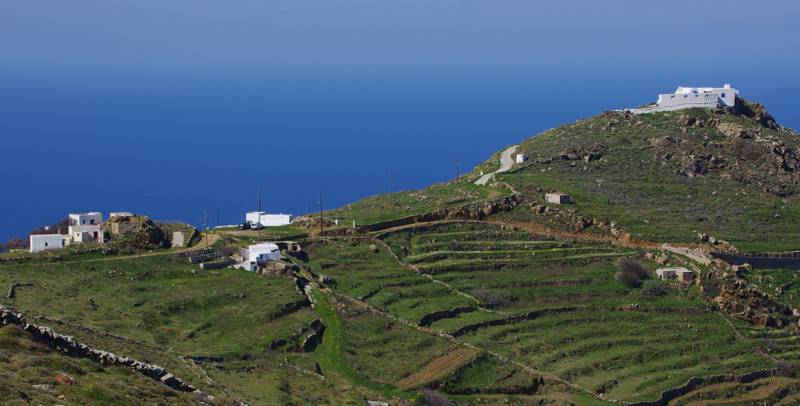 Of particular interest are the small rural settlements that colonize the desert lands of northern Serifos. A cluster of houses around a church, such as Agia Thekla or Panagia Liomandra, support nowadays the seasonal agricultural sctivities of the owners, who now reside permanently in Chora or more often in Livadi. There are also some completely deserted settlements, such as Platy Chorafi, Teleftis, Plakalona, Kalavatsena, Kefala, Pyrgi and Moutsouna.