beaches of Santorini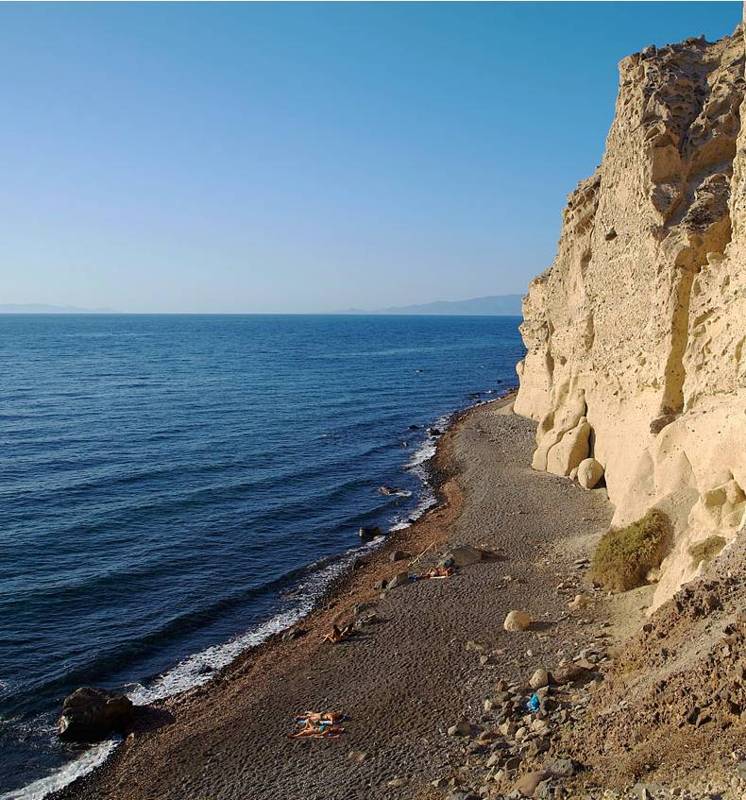 The singular geological history of Santorini becomes even more intense and impressive in the contact zone with the marine landscape. The entire coastline of the island is an endless sculpture exhibition of abnormal sizes, otherworldly colors and peculiar forms. Between the rocky slopes of caldera, but also the other coasts of the island, several beaches are formed, small but particularly sought-after, such as Armeni, long and crowded, such as Kamari and Perissa.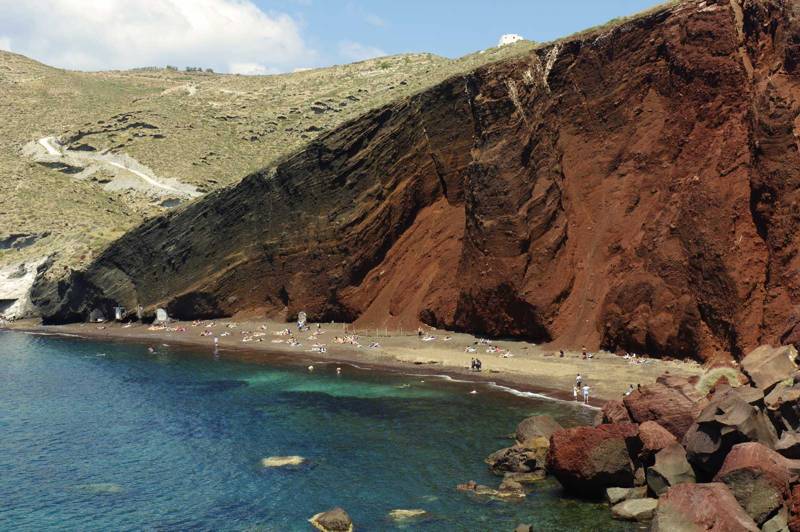 In the summer time, an oversupply of services and provisions frames these unique landscapes, turning them to touristic resources. Outside the touristic season, the visitor can enjoy these beaches undisturbed, which some of them are included in the waymarked routes or are connected via small paths with the settlements.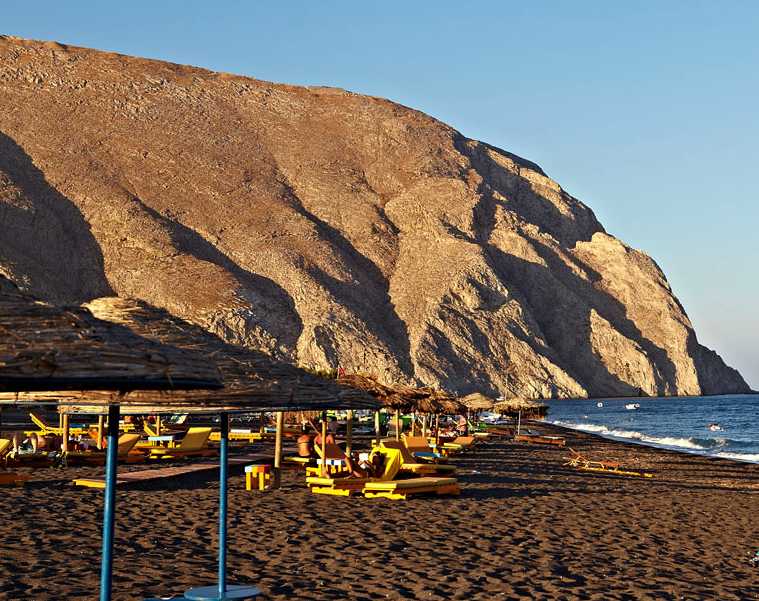 Find the location
Information and photos about beaches of Santorini are included in the application Santorini topoGuide. The application is available for Android devices as well as for iOS devices (iPhone and iPad) by AnaDigit.