The volcano of Santorini

Geologically, Santorini consists of a pre-volcanic background, which has been covered for the most part by the ashes of the volcanic eruptions.

The pre-volcanic background is composed of metamorphic limestone, which forms the Profitis Ilias massif and Gavrilos ridge, and schists, which occur mainly in Athinios. All the rest of the island is covered by volcanic rock (pyroclastic and lava), often under a layer of pumice or Theraic earth, which can reach a thickness of 40 meters in the lowlands. This soil has special properties (it is drained quickly, has many metallic elements and is relatively fertile) which favored the cultivation of vines and pulses, on which was based the economy of the island, before the shipping and tourism boom.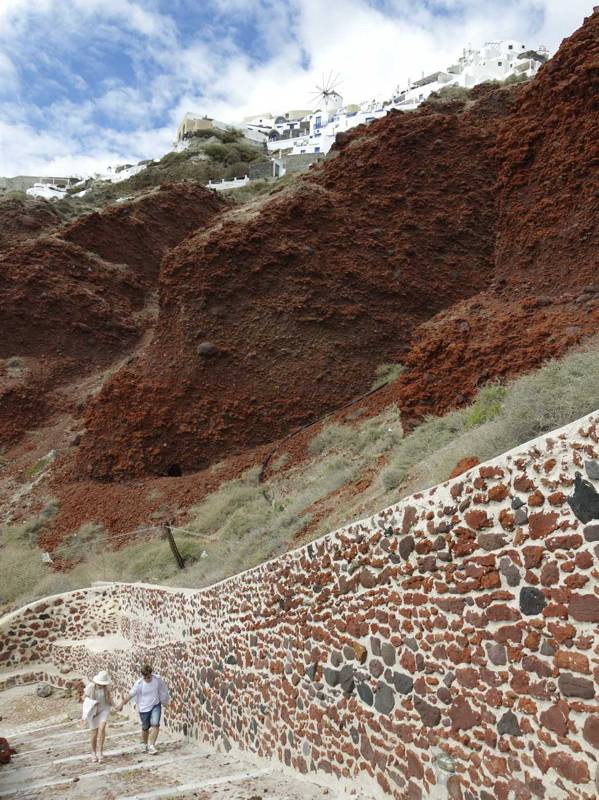 Volcanism in the area of Santorini started about 2 million years ago with the extrusion of dacitic lavas from vents in the area of the present-day Akrotiri peninsula. It continued to produce different kinds of lavas and pyroclasts.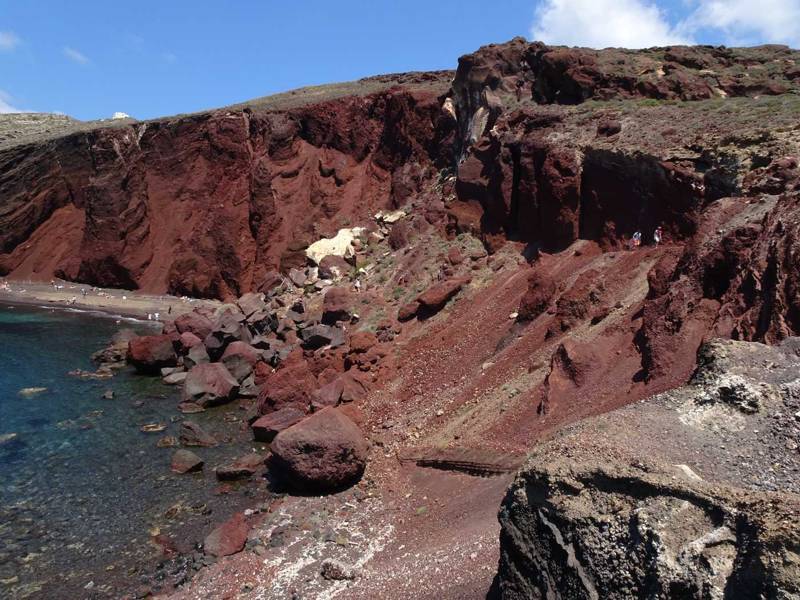 The large volcano of Peristeria was formed in the north of the present-day caldera, somewhere before 500.000 years. At the same time, smaller volcanic centers operated south at Balos, Kokkini Paralia and Kokkinopetra forming cinder cones of basaltic and andesitic composition.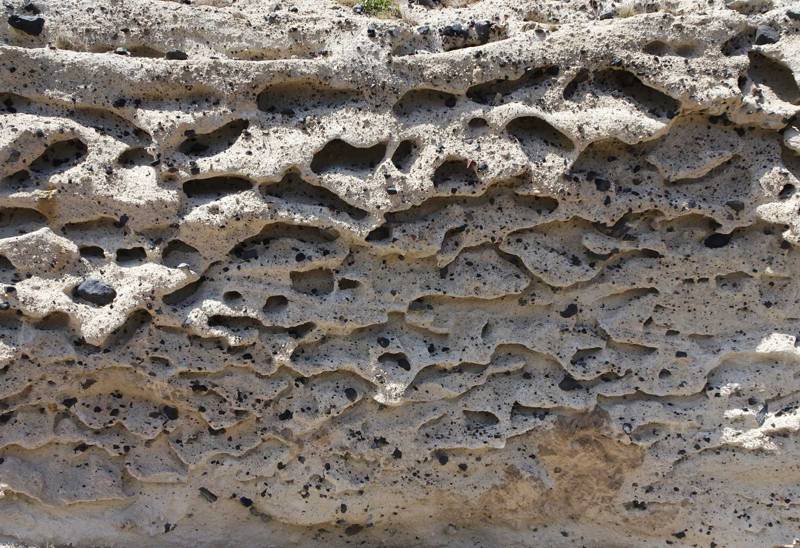 At about 300.000 years before present, the Thera volcano grew within the center of the present-day caldera. This cycle ends with the formation of the Kaldera, 200.000 years before present.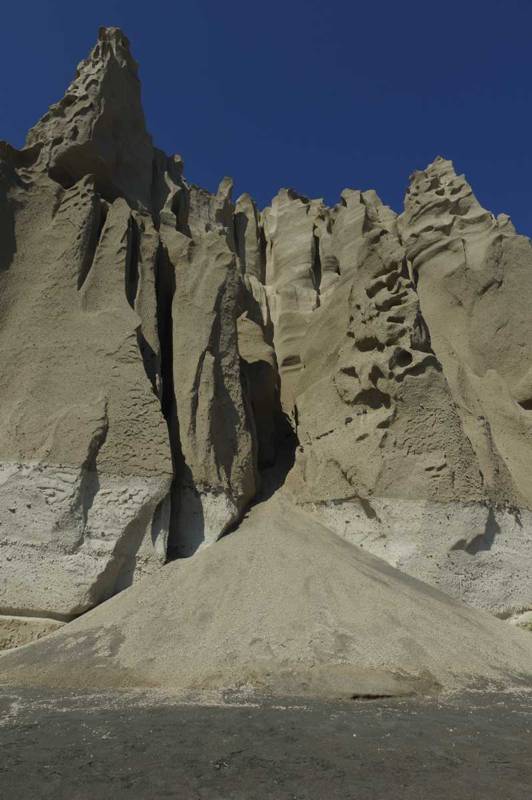 The last major eruption of Santorini volcano 3600 years ago at the end of the Late Bronze Age destroyed the big island of Strongyli, residue of which is Santorini today. During this eruption sixty million cubic meters of equivalent dry rock of magma in the form of pumice and ash flew through the air at a height of 36km above the island, covering the island. Volcanic ash traveled eastward and spread in the eastern Mediterranean and Asia Minor. Traces of ash have been found in the glaciers of Greenland, while the effects of the volcanic winter induced with a reduction of the temperature by 1-20oC, were recorded in tree trunks in the US and Asia. Solids and gases hurled from the volcano and created a big gap in which precipitated the central part, forming the current caldera. The result was the creation of huge tidal waves that swept the coasts of the Aegean and the eastern Mediterranean.
Discover the geological history of Santorini
Photos and descriptions of important locations of the geological history of Santorini are included in the application Santorini topoGuide. The application is available for Android devices as well as for iOS devices (iPhone and iPad) by AnaDigit.
The application guides the user to locate the POI.