Monuments of Santorini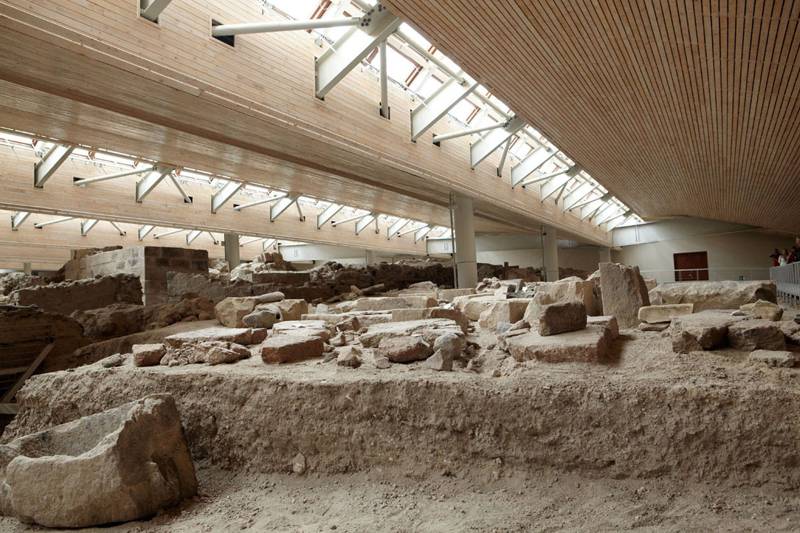 The prehistoric settlement of Akrotiri is the most prominent archaeological site in Santorini -and one of the most important archaeological sites in the Aegean and whole Greece. First signs of habitation in Akrotiri date back to the Late Neolithic Period (at least from the 4th millennium BC). By the Early Bronze Age (3rd millennium BC), there was a settlement in Akrotiri that was expanded in the Middle and Late Bronze Age (20th-17th centuries BC) becoming one of the main urban centres of the Aegean.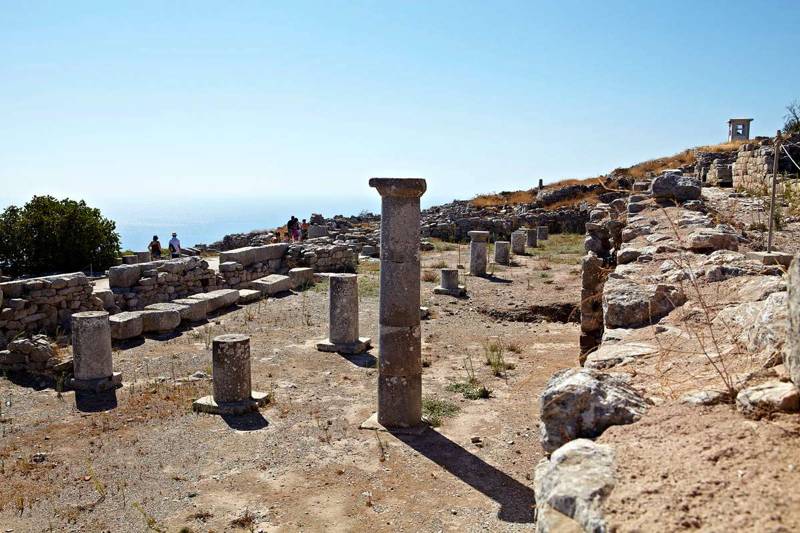 Ancient Thera stands on Mesa Vouno, at an altitude of 396 m. It was founded in the 9th century BC by Dorian settlers, led by Theras; habitation continued until the early Byzantine era.
The steep slopes of the mountain made the city inaccessible from land or sea. Public and private buildings were built along the main road of the city, which followed the direction of the NE/SE ridge. Smaller cobbled streets curved to fit the terrain, intersected the main road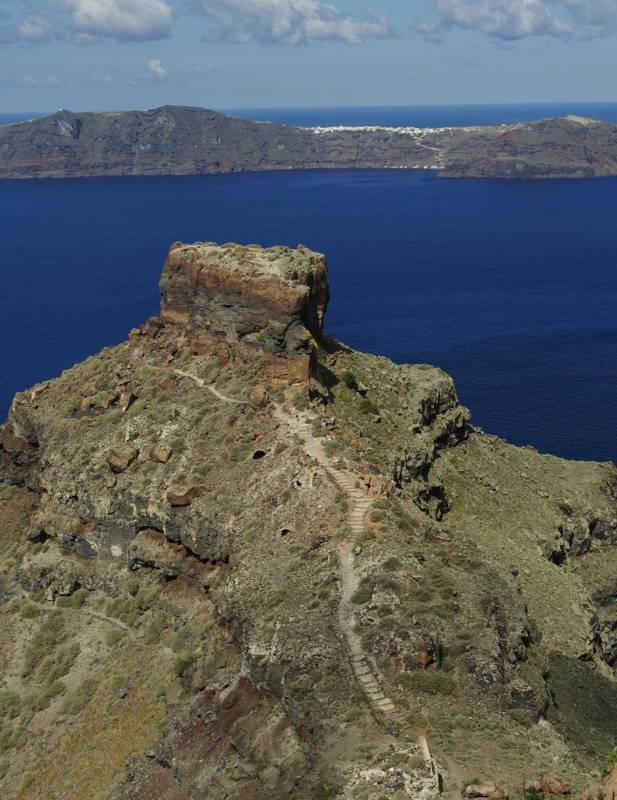 The Castle of Skaros (Epano Kastro or Rocca) was built in the late Byzantine period, by the Venetian Giacomo Barozzi. He and other Venetian nobles used it as both an office and residence.
In the coming decades, around and below the Epano Kastro an entire settlement was built, the Castelli of Skaros, one of the five fortified cities of Santorini. Skaros thus became the seat of administration and the wealth of the island, informally taking on the role of the capital city, which lasted until the 18th c.
The abandonment of Skaros began in the early 17th c.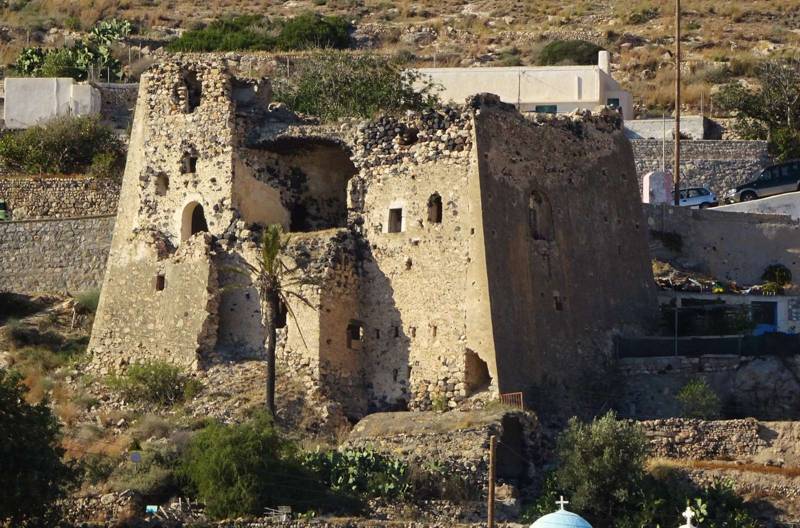 Find the location
Photos and descriptions of all the monuments of Santorini are included in the application Santorini topoGuide. The application is available for Android devices as well as for iOS devices (iPhone and iPad) by AnaDigit.