Water on Milos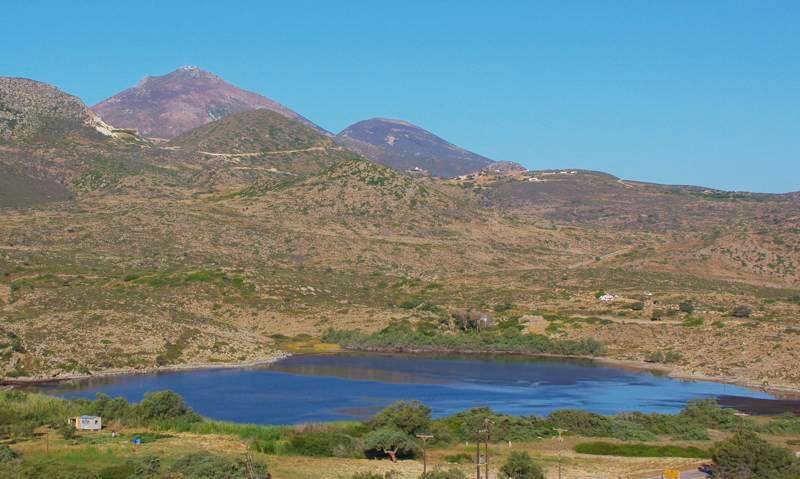 Due to the volcanic origin of its soils, Milos has no spring water. Moreover, volcanic soil and minimal rainfall (about 400 mm of rain per year, with a completely dry summer) do not resukt in groundwater resources, with the exception of some pockets, accessed by drilling and a near-surface aquifer such as in the area of ​​Zefyria, Fylakopi and Pollonia accessed through shallow wells. On the bay of Ahivadolimni, behind the dunes, a shallow lake is formed, wich often dries in summer. A similar shallow marches at Alyki have been used for salt production. Seasonal lakes are formed in Agathia and at the mouths of the valleys of Agios Ioannis and Spyritos.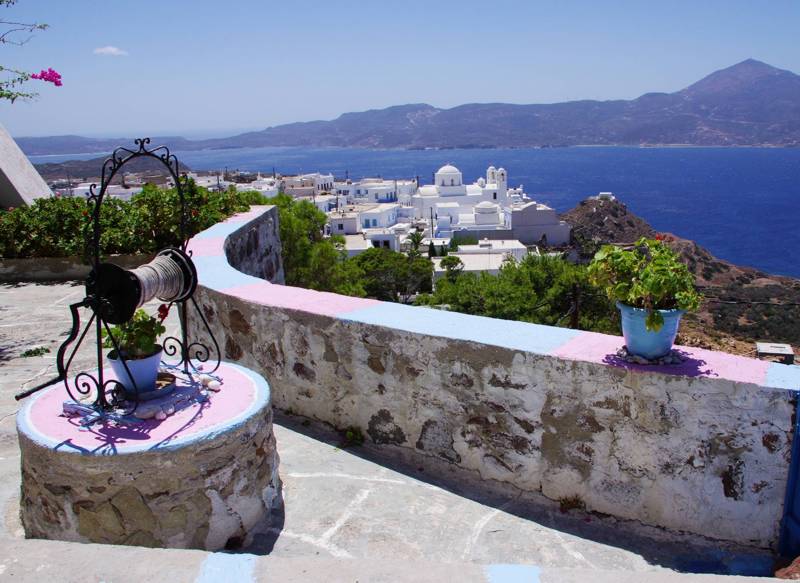 The water supply of the settlements, as well as the support of the agricultural activities, have always been supported by the - few - rainfall, accessed either through ordinary wells, or through cisterns that stored the runoff of a small sloping surface, or by well-like sealed cavities where the surface layer is drained.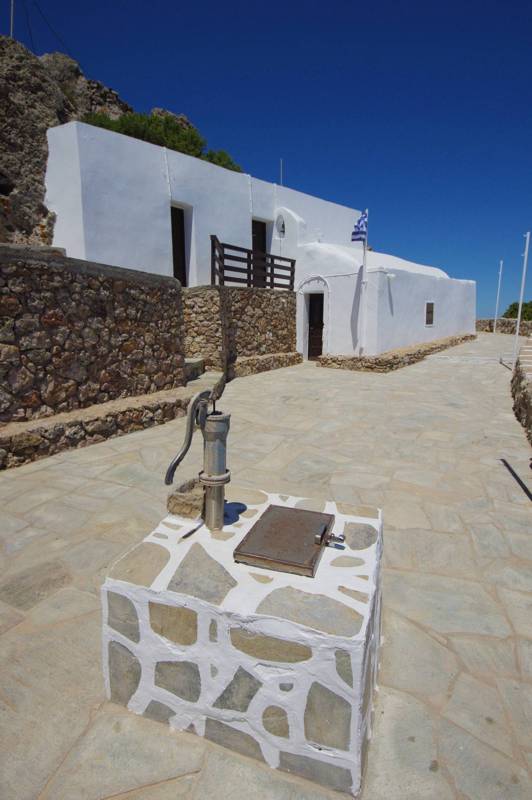 In Milos, the roof and the yard of all chapels and houses are properly configured to channel the rain water runoff in built-in or underground cisterns. On the farmland, there are hundreds of wells, most of them still in use. The bigger wells in Zefyria and Provatas have classic animal-powered pumping mechanisms.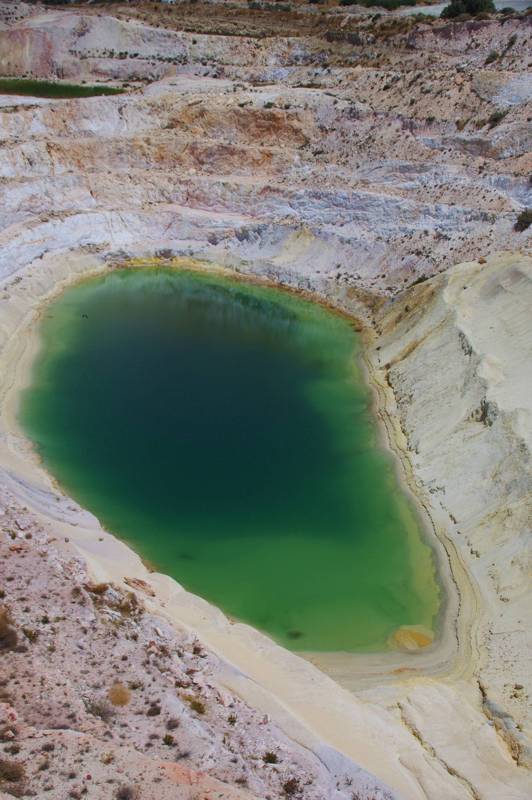 To face the demographic and touristic boom of the last few decades, Milos acquired a modern water distribution network, supplying the main settlements. In the 2000s, as tourism grew, demand increased sharply and supply was boosted by a private desalination plant, offering 3,000 m3/day. Nowadays, in the peak of the tourist season, these quantities are already insufficient.
Photos and descriptions for wells and cisterns of Milos are included in the application Milos topoGuide. The application is available for Android devices as well as for iOS devices (iPhone and iPad) by AnaDigit.