Beaches of Milos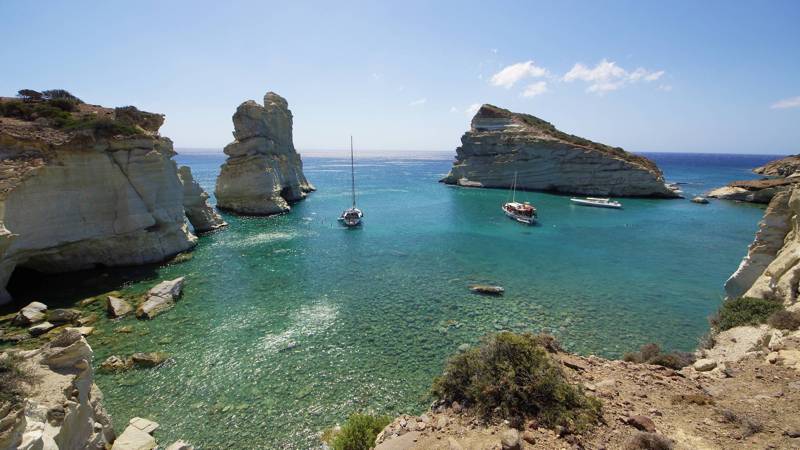 The shoreline of Milos is deepley shaped and forms many bays and coves. Furthermore, much of the coastline consists of fragile volcanic materials, which the sea erodes relatively easily, creating unexpected geoforms: caves, tunnels, islets, narrow passages and long cliffs.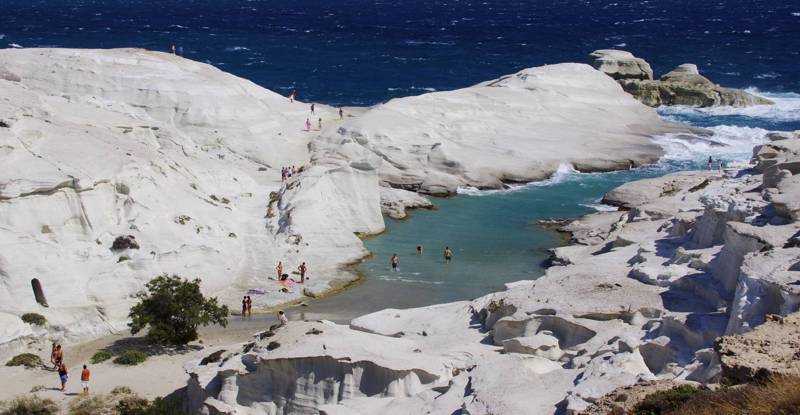 Along this diverse shoreline, more than 50 beaches are formed, most of them with exotic geoforms and impressive colors, to the extent that Milos has become known through the image of specific coastal landscapes such as Sarakiniko and Kleftiko.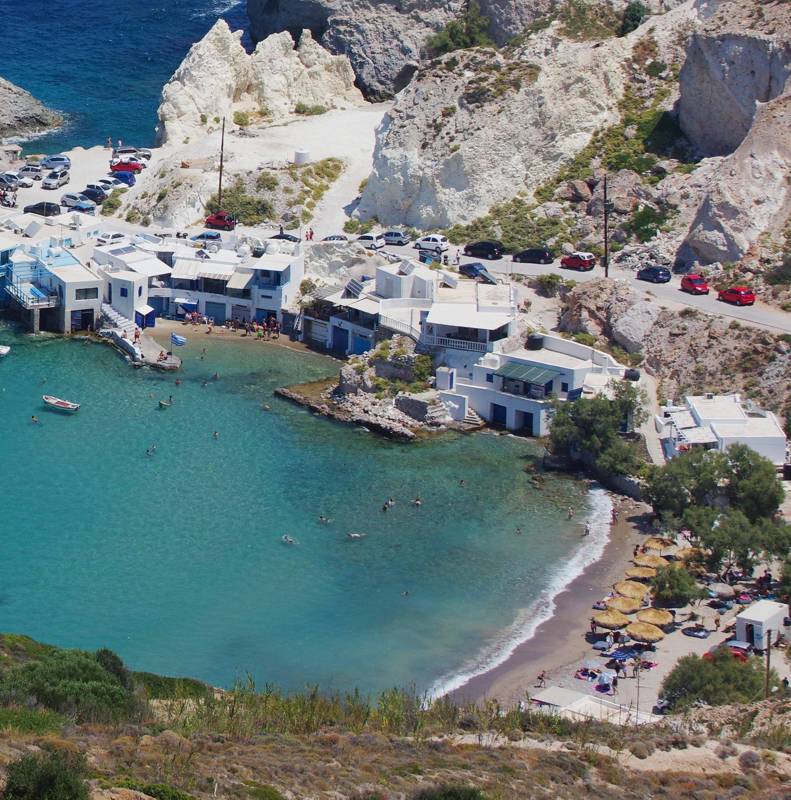 It is interesting that few beaches on the island have a nearby settlement: in most cases the beach is under or between colored cliffs or at the center of an inaccessible bay.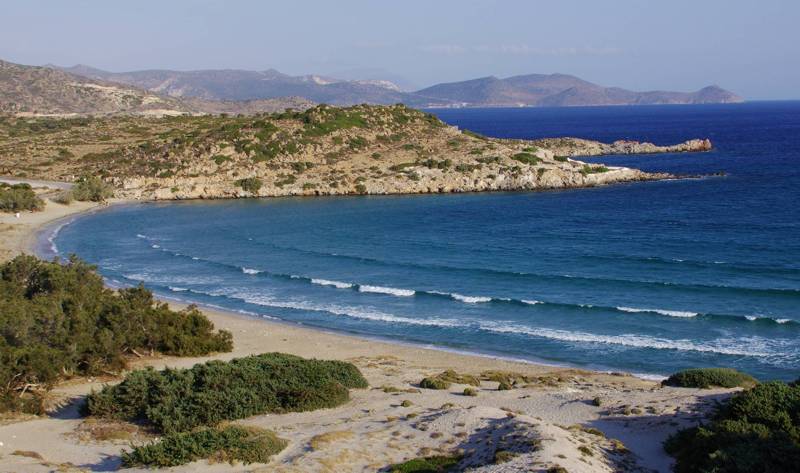 Many of the beaches are accessed only or usually by boat. Finally, some of them offer a smaller or larger organized part, with umbrellas, chaise-longues and often a beach bar.
Information about beaches of Milos are included in the application Milos topoGuide. The application is available for Android devices as well as for iOS devices (iPhone and iPad) by AnaDigit.