Hiking in Milos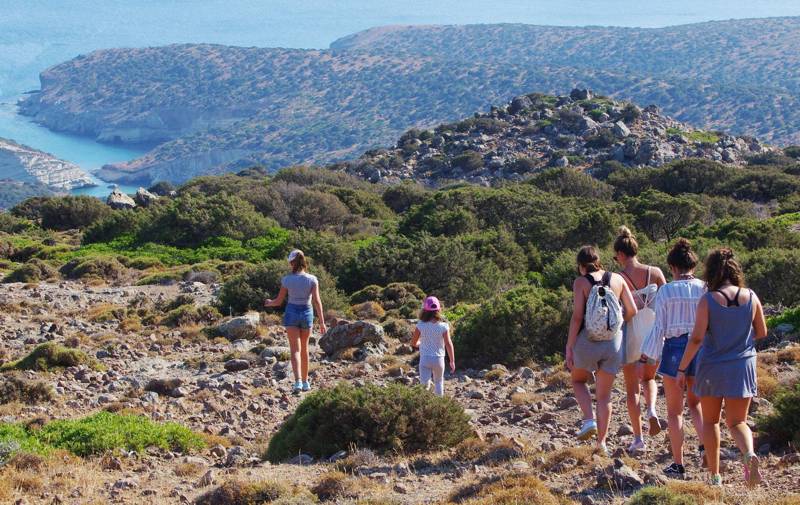 The two faces of Milos' geomorphology - a smooth center surrounded by steep coasts - are also mirrored in the way you explore the island: a net of dirt roads run across the level terrain and these areas are mainly suitable for touring rather than hiking.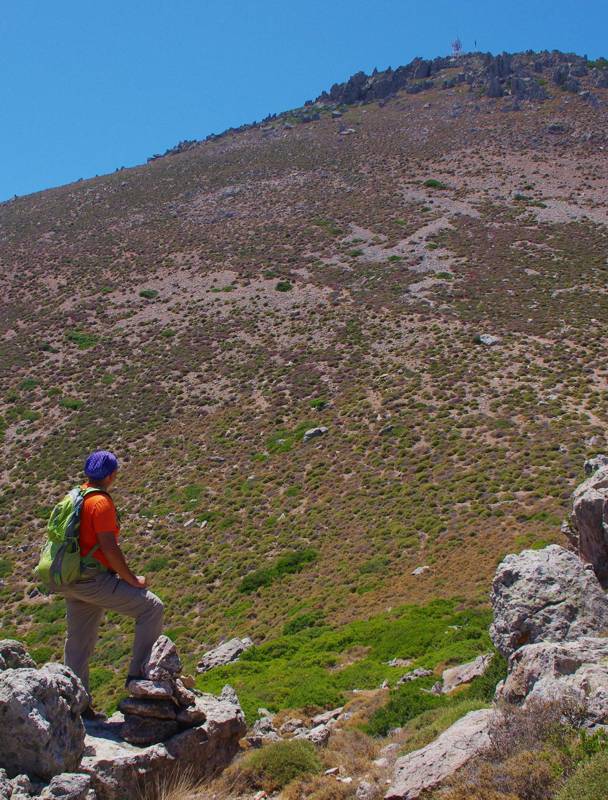 On these areas, a geological routes network was recently created by a miloterranean. These routes help the visitor to visit the main geological sights of the island, however as they follow almost exclusively dirt roads, the visitors tend to go across with different types of light vehicles (scooters, ATVs etc.).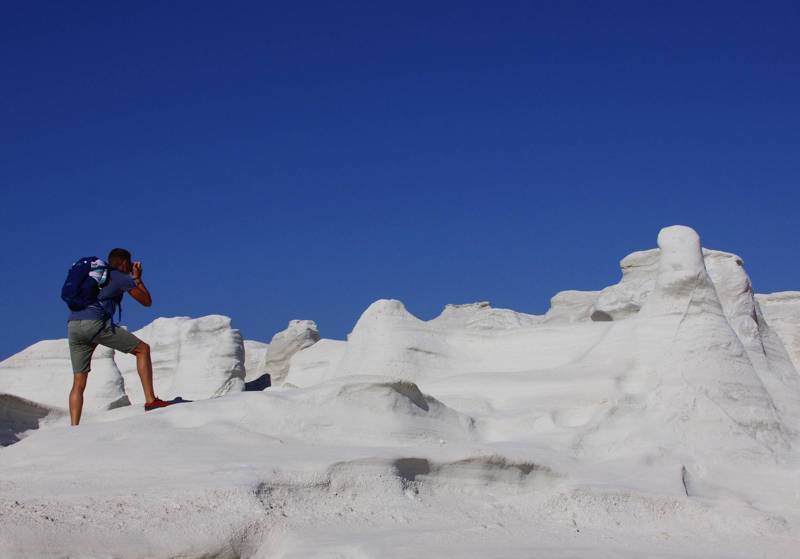 On the contrary, the mountainous regions and the steep coast still hide some interesting paths. The hikes lead to several prominent destinations: to Prophet Elias - the highest point of the island -, to the magical Kleftiko bay, to the inaccessible Sykia cave, and along the exotic coast from Sarakiniko to Mytikas.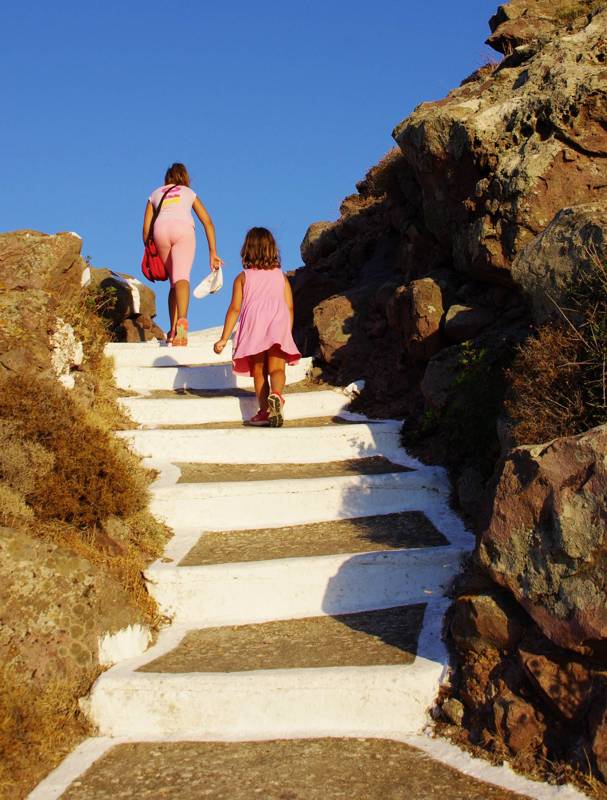 On the northern part of the island, in the steep zones around Plaka, several ancient trails have been preserved, leading to Klima, the surrounding peaks - all crowned by a church - and the archaeological sites. These hikes are short and easy and in some case, the way back can be served by public transport.
All the paths of Milos are included in the application Milos topoGuide. The application is available for Android devices as well as for iOS devices (iPhone and iPad) by AnaDigit.
The application Milos topoGuide guides the user along all the hiking routes of the island, as well as to find hundreds of POIS. Most POIS are presented with descriptions and photos in an extended guide book, covering all aspects of the geography, the history and the nature of Milos.