Flora of Kefalonia
Identify plants species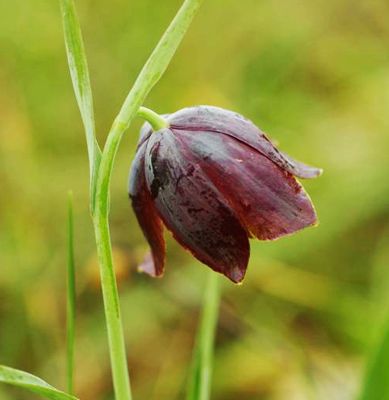 Kefalonia topoGuide: Fritillaria messanensis ssp. gracilis
The flora of Kefalonia Isl. is particularly rich, thanks to the high habitats diversity.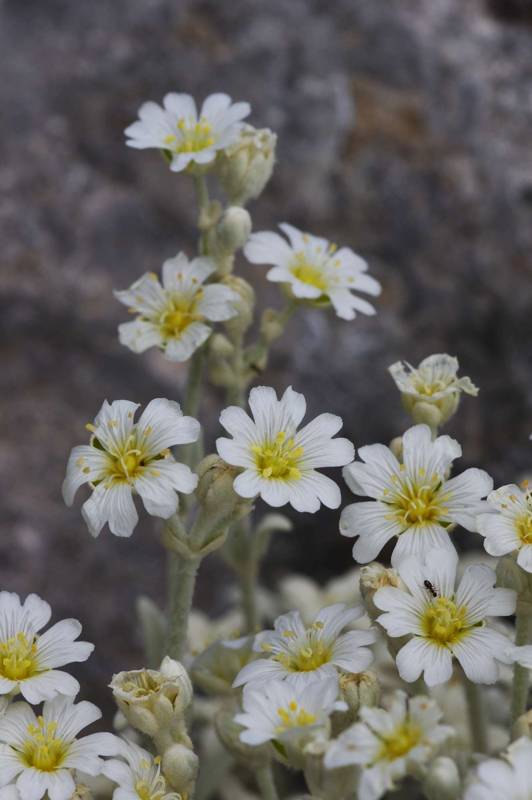 Kefalonia topoGuide: Cerastium candidissimum
There are many rare plants species and among them eight local endemic species. Three of them, Viola cephalonica, η Scutellaria rupestris subsp. cephalonica και η Ajuga orientalis subsp. aenesia, have been recorded in the upper Mt. Aenos zone.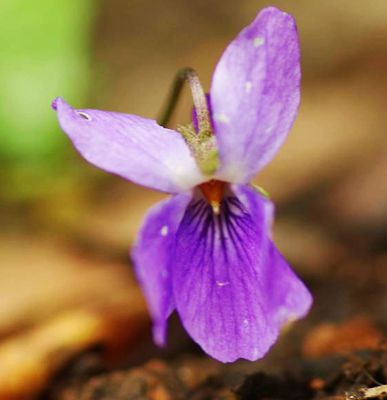 Kefalonia topoGuide: Viola alba ssp. dehnhardtii
Thanks to its distinct relief, Kefalonia provides the opportunity for the development of mountain vegetation in the upper zone of the massifs that exceed 1000 meters in altitude. This vegetation is expressed in the more representative way on Mt. Aenos, which hosts mountainous coniferous forests, meadows and pastures, screes and rock complexes with rare species.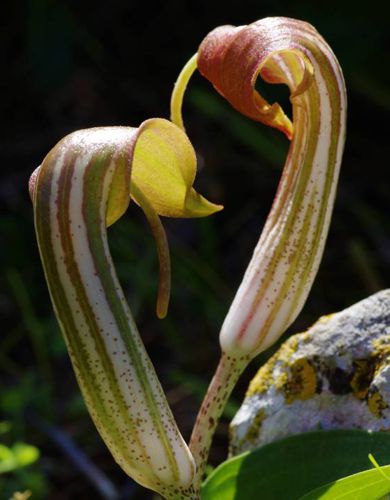 Kefalonia topoGuide: Arisarum vulgare
Despite being an area of intense human activity, the lowland of Kefalonia is not deprived of a notable flora, with great richness of annual wildflowers, beautiful bulbs and low herbs, dispersed among the different types of scrub covering this zone, from dense and tall maquis to typical low phryganic communities.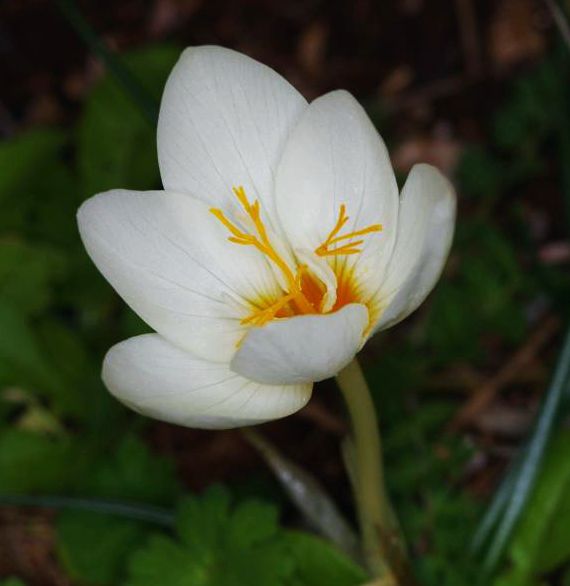 Kefalonia topoGuide: Crocus boryi
The vast coastline of the island creates suitable conditions for a variety of habitats: extensive sandy beaches, rocky shores, towering sea cliffs, which in turn offer a living space to plant communities of various composition.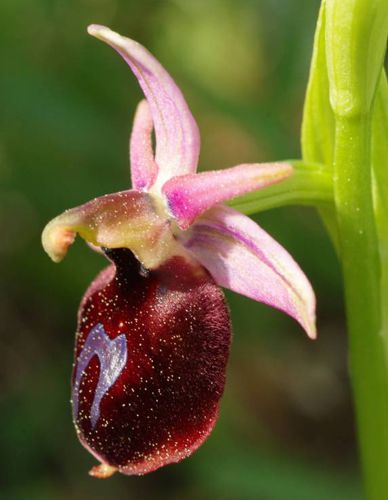 Kefalonia topoGuide: Ophrys ferrum-equinum
As in almost all of the Ionian region, the combination of wet and mild winter, due to the significant rainfall and the effect of the marine element, with the typical Mediterranean hot and dry summer period, creates a wide range of microclimatic conditions on the island, which in turn favors the appearance of a notable variety of orchids with different requirements.

topoguide Greece
Kefalonia hiking,
nature and cultural guide
Photos and descriptions for
plant species of Kefalonia are included in the hiking guide
Kefalonia topoguide
, created by AnaDigit.
The guide
Kefalonia topoguide
is available for
Android
devices along with dozens of other regions of Greece, within the general application
topoguide Greece
.
Kefalonia topoguide
is a member of the Greek Islands group. Get
Kefalonia topoguide
as an in-app purchase from the
topoguide Greece
available regions list.
The
Kefalonia topoguide
guide is also available for
iOS devices (iPhone and iPad)
through the general hiker application
Topoguide Greece
. Get
Kefalonia topoguide
as an in-app purchase via the available regions list.
It is very interesting that
topoguide Greece
has the ability to simultaneously display
up to 15 different areas
, thus allowing an overall view of the Greek Islands and the easy alternation of hundreds of hiking routes, hundreds of Points of Interest and dozens of pages of the guide with innumerable photos.