Castles and towers of Kardamyli
Castles and towers of Kardamyli
Castles and towers of Kardamyli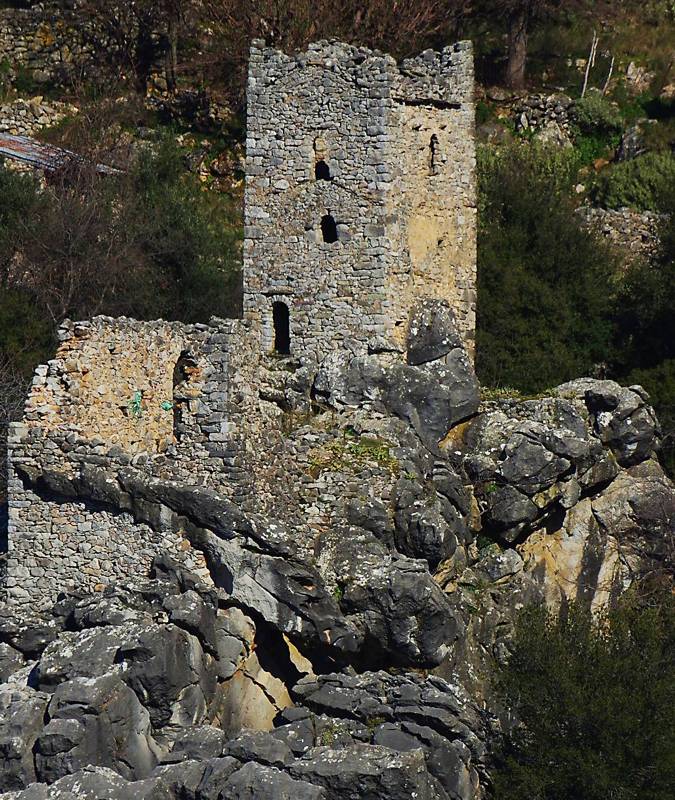 Protected by the castles of Avia from the north, by Taygetos from the east and the vast inland of Mesa Mani from the south, the area of Kardamyli also effectively guarded by its own natural elements: just like Koskaraga in the north, Vyros is one of the two keys of Exo Mani.
Characteristic defensive elements in the villages are the towers, tower houses and observatories ("vardies"). They are tall, robust structures with elaborate masonry, a simple and functional floor plan that has the sole purpose of security.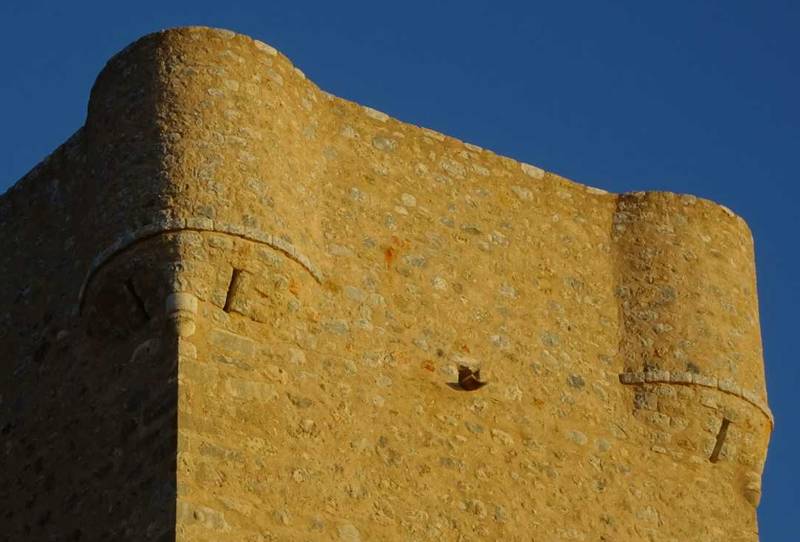 The main morphological element of the towers in Mani is the bartizans, cylindrical protrusions supported by inverted cones and offering a widened field to the small guns shooting through special apertures, the so-called gun holes. This addition, in a background that has a very simple morphology, clearly shows western influence.
Mourtzini Tower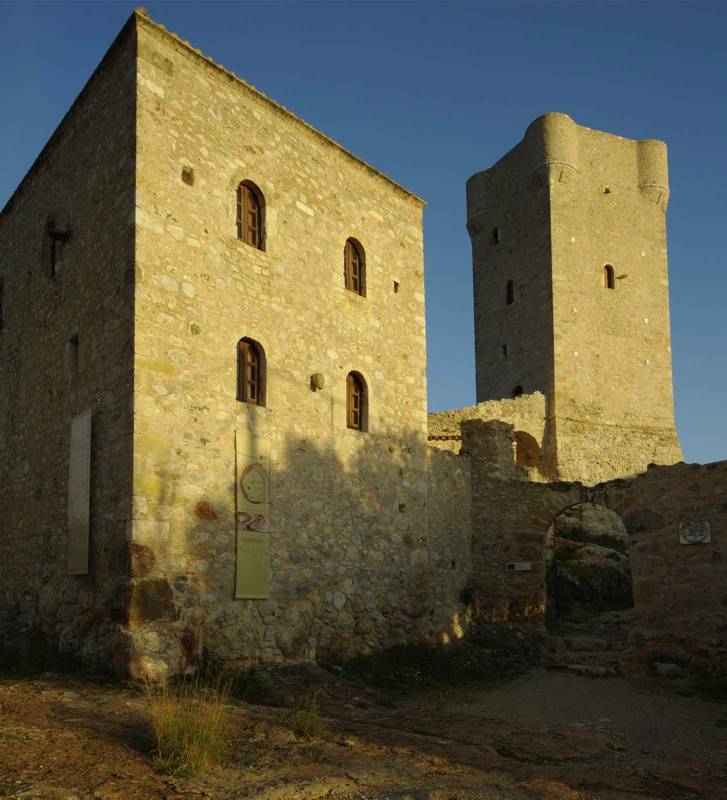 The Troupakis-Mourtzini family built on a rocky outcrop a large and powerful fortress complex consisting of three concentric precincts, a tower, residencies, warehouses, cistern, workshops, gardens and the church of Agios Spyridon. The largest buildings composing the outer wall of the intermediate compound. The outer courtyard had two gates that closing with heavy wooden shutters and secured with sliding bars that entered in the masonry. The core of the complex was built in successive phases from the late 17th to the 19th century.

The tower rises on a rock at the highest, though off-center, point of the inner precinct. It is a square robust building of perfect building art that ends up in a roof protected by a tall parapet, reinforced in turn by four cylindrical bartizans.
Patriarcheas tower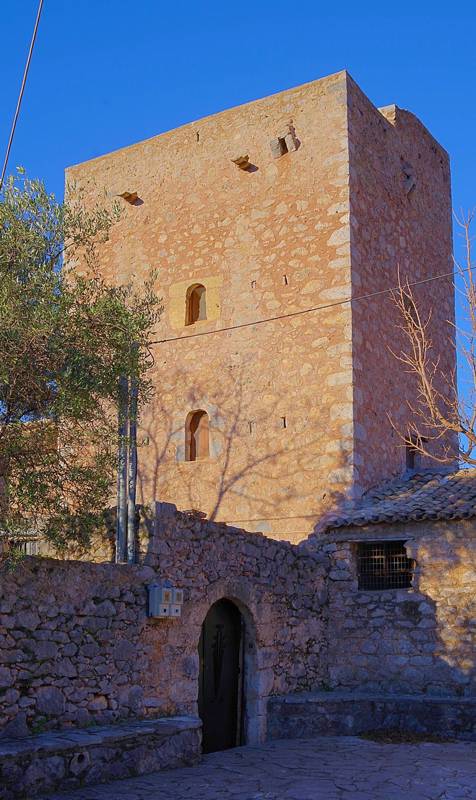 Patriarcheas tower stands imposing in the main square of Prosilio. It is a typical example of the well-known traditional architecture of Mani. It is a three or four-level tall building made of local stones and has a more or less square floor plan. Its mainly defensive character and its windows offer valuable insights into the historically turbulent area and its long struggles.

topoguide Greece
Self-guiding in Mani peninsula
Detailed descriptions and photos of the castles and towers of Kardamyli area are included in Kardamyli topoguide.

Kardamyli topoguide is available for Android devices as one of dozens of regions of Greece offered by the application topoguide Greece. Get the Kardamyli topoguide as an in-app purchase.

Kardamyli topoguide is also available for iOS (iPhone και iPad) devices as one of the regions offered in the hiking application Topoguide Greece. Get the in-app purchase Kardamyli topoguide and explore Mani peninsula.