Springs and lakes of Valia Kalda
Springs and lakes of Valia Kalda
Springs and lakes of Valia Kalda
Text and photos: T. Adamakopoulos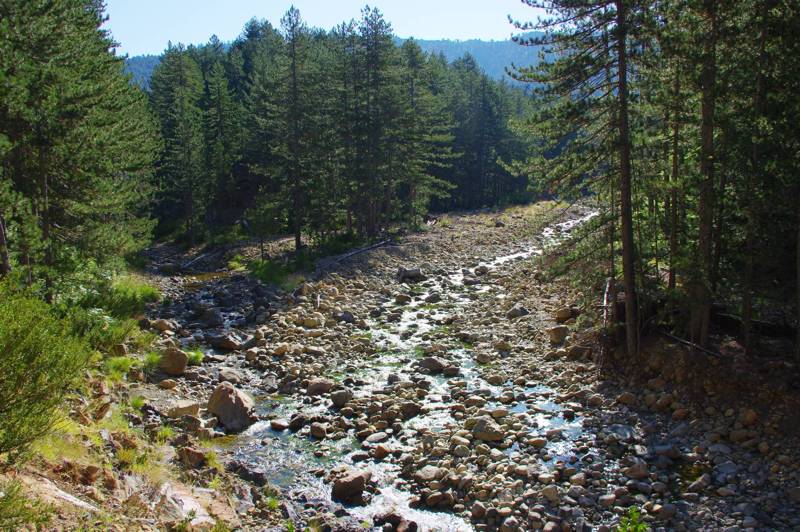 An area with impermeable rocks, NE Pindhos is expected to exhibit an intense hydrographic network. Indeed, Valia Kalda mountains supply two of the most well known aquatic systems of Greece, Aoos, via Arkoudorema stream, and Aliakmonas, via Venetikos river, collecting all the other runoffs of the area.
Another main characteristic of Valia Kalda are the numerous small and larger lakes and mountain marshes, adorning the summits. The most well known are the twin Flega Lakes, the only true lakes of the area. The other extensive water surfaces, such as Lakkos Avgou, lose their coherence in the summer and turn to shallow marshes.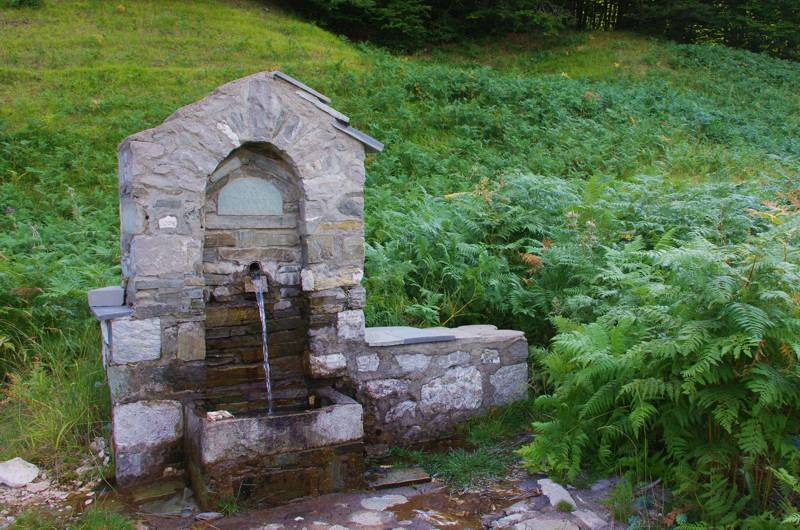 Gushes of the impermeable rocks might be numerous, but usually of reduced supply as they appear from discontinuities of limited extend. For this reason, but also due to the abundance of surface waters, the locals focused on the efforts of exploiting underground water mostly close to the springs and within the villages.
Pictures and information of springs and lakes of Valia Kalda are included in Valia Kalda topoGuide application, available for both Android devices, and iOS devices (iPhone and iPad).
. The application guides the user to spot the point of interest with accuracy.