Monuments of Kea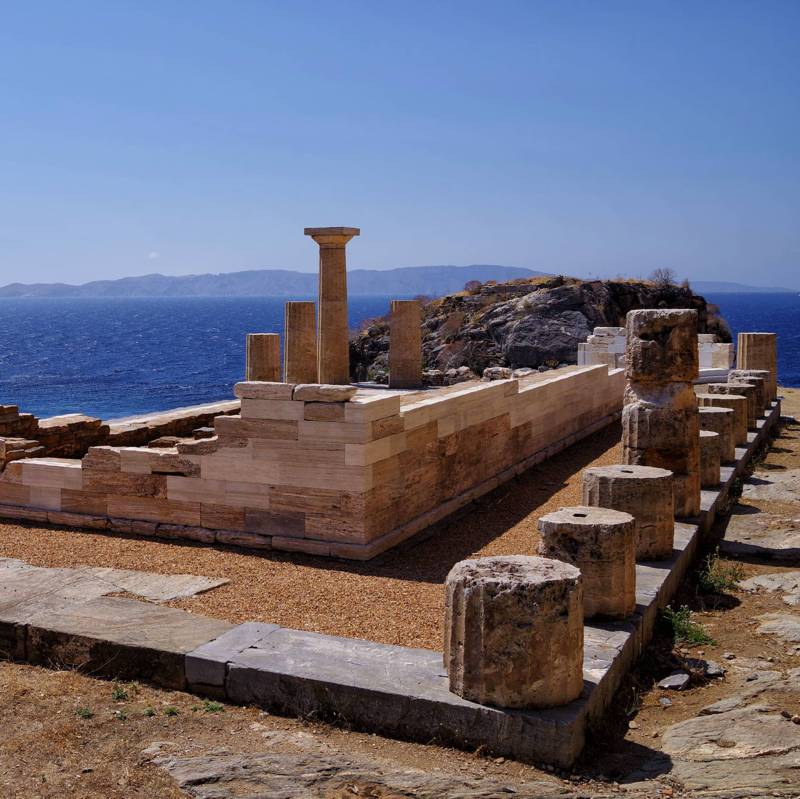 At the peninsula of Agia Irini, one of the most important prehistoric centers of the Aegean area has been developed. The settlement flourished from the end of the 3rd millennium BC until the 15th c. BC.
During the historic times, four city-states developed in Kea: Ioulidha, Korissia, Poiiessa and Karthea.
The four cities of Kea remained independent, each one with its own currency, and already from the 5th century. B.C. compiled a local league that participated in a wider coalition with the neighboring islands, under the sovereignty of Eretria.
The first three locations, Ioulidha, Korissia and Poiiessa, are still inhabited today, preserving even the ancient names. Due to the constant use of these sites, the form and structures of the ancient sites have been significantly altered, and the remaining elements are mainly parts of defensive works, walls of citadels and towers.
On the contrary, the area of ​​ancient Karthea was inhabited only occasionally after the Byzantine period, and thus a large part of the ancient buildings, such as the sanctuaries and the theater, but also the structure of the city were preserved in good condition and have been brought out with appropriate interventions.
Photos and descriptions of all the monuments of the island are included in the application Kea topoGuide. The application is available for Android devices as well as for iOS devices (iPhone and iPad) by AnaDigit.