Souvalas of Aegina
Text and photos: T. Adamakopoulos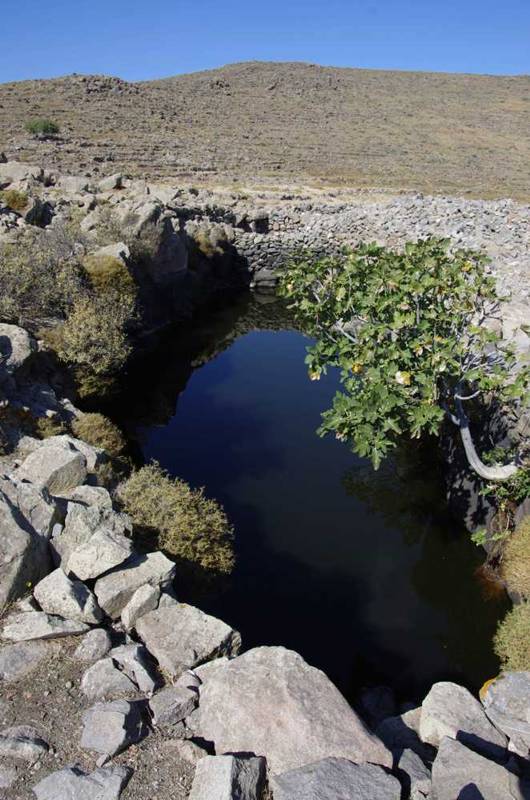 Throughout Aegina we will meet the characteristic, typically small and often very shallow, reservoirs, dug in the harsh, impermeable ground or opened at the base of rocks, after the removal of fragmented parts. These reservoirs are called souvalas, a term originating by the Slavic word 'suvala', meaning 'stagnant water' and is used throughout continental Greece to define basins (plateaus, dolines or polje) holding water in seasonal or permanent basis. Some very small 'souvales' consist of a small naturally formed basin in a hollow cavity of the rock, where sometimes locals have engraved a suitable ditch. In almost all cases, a built wall is present in the perimeter of the reservoir and water is taken with the use of a bucket, typically hidden somewhere near.
Each 'souvala' is complemented by a number of stone troughs, engraved always on impermeable and solid volcanic rock. These troughs keep also rainwater.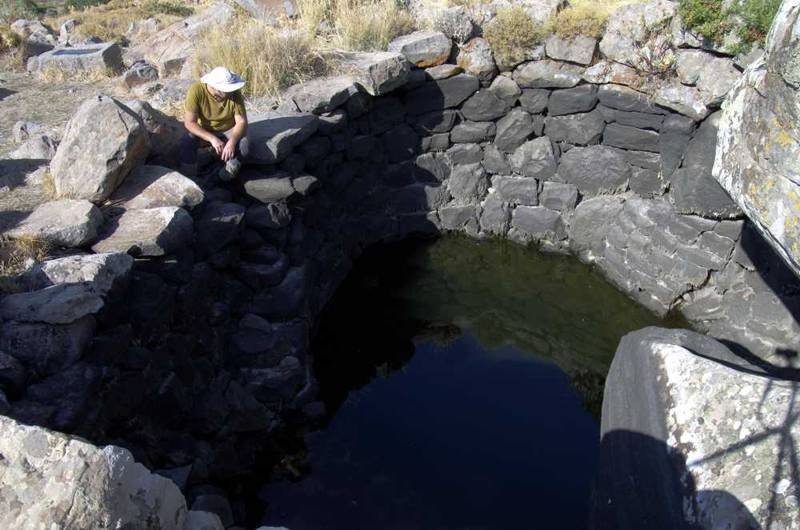 The total number of 'souvales' in Aegina is unknown, as every now and then new small ones are revealed, lost under dense shrubland. Some of them are quite large and hold water in a permanent basis, constituting actually small wetlands with unexpected presence of wildlife (plants, amphibians and so on), while others, probably roughly formed or half-finished, are just simple dry pits.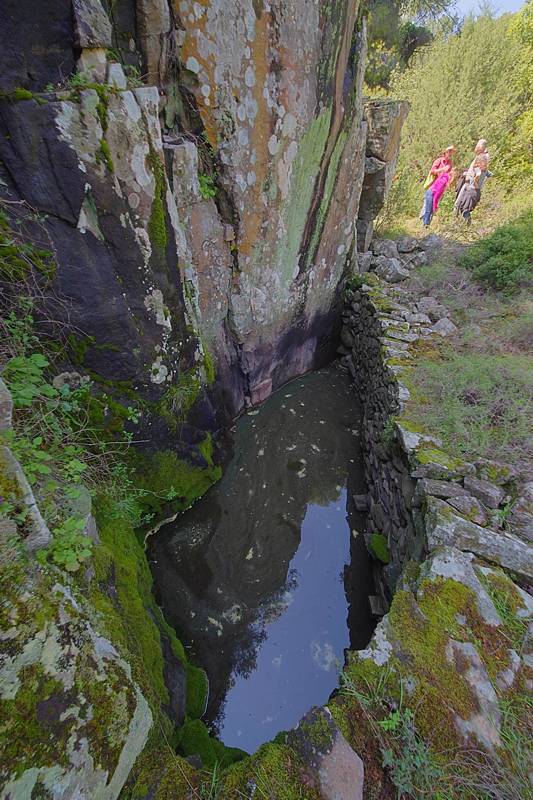 Photos and descriptions of souvalas of Aegina are included in the application Aegina topoGuide. The application is available for Android devices as well as for iOS devices (iPhone and iPad) by AnaDigit.
The application guides the user to locate the POI with accuracy.