Hiking in Aegina
Text and photos: T. Adamakopoulos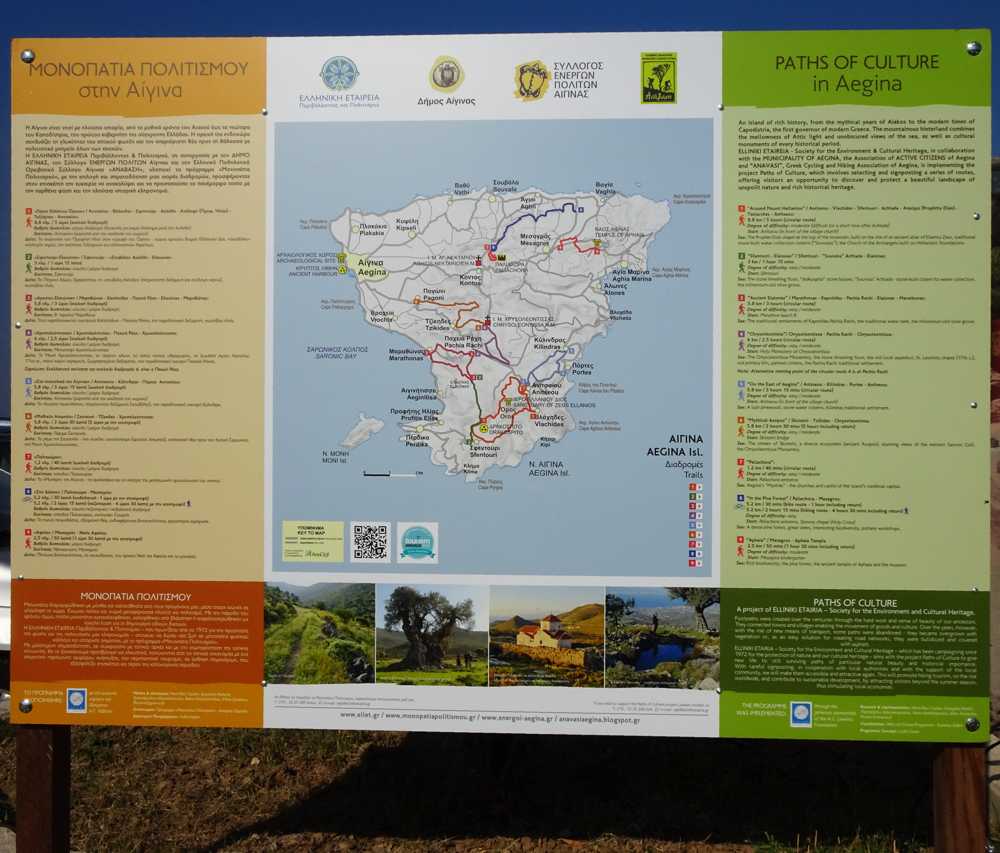 Thanks to the complex relief of the island, several undisturbed clusters have been preserved, and with them an important part of the old pathways. On these paths, a signposted and waymarked hiking network has been developed recently, on the initiative of the Ehergoi Polites Aeginas (Active Citizens of Aegina) group and the support of the local municipality. The network includes 8 hiking and one MTB route.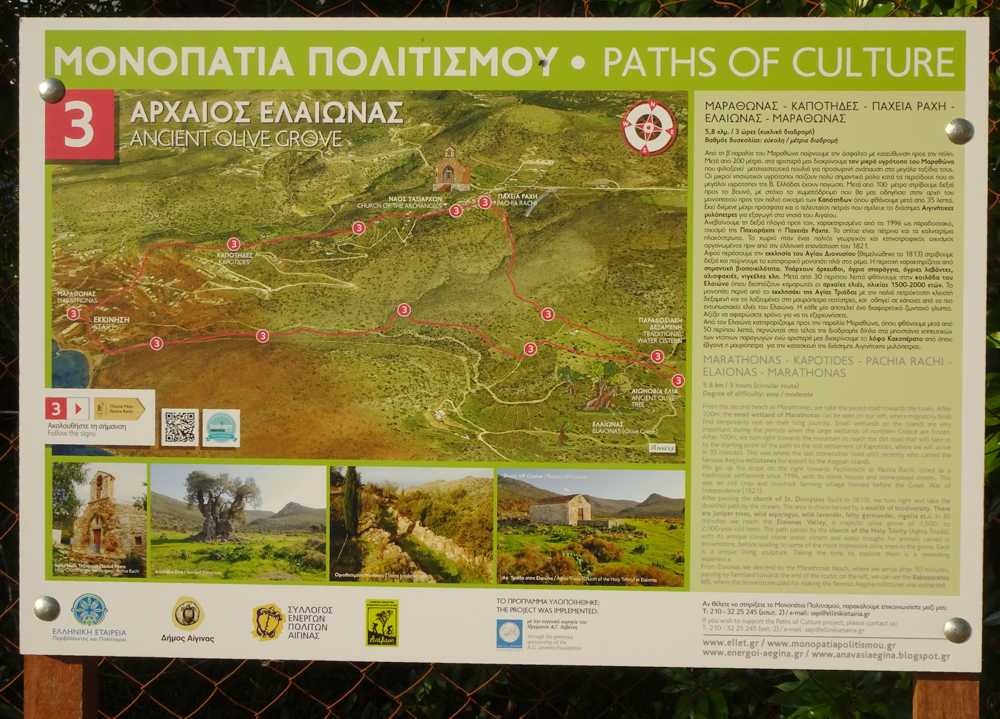 Signposting of these 8 hikes if very good. An outline of the network is presented on the main board, in the port of Aegina. Each hike start and end points are marked by a specific signpost.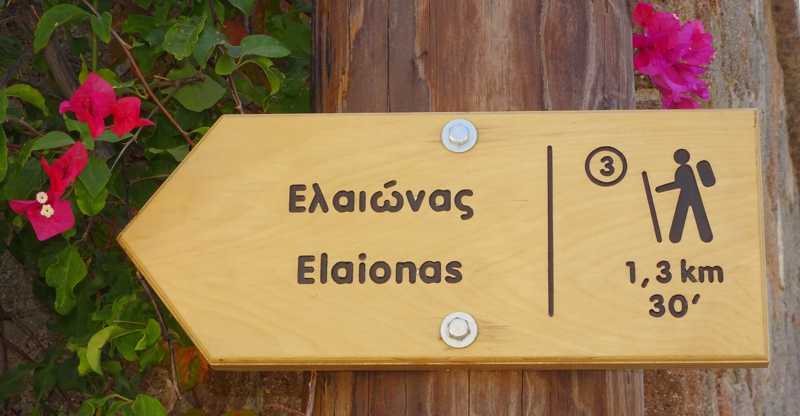 All junctions are marked by direction signposts. The paths are well trotten, as the Ehergoi Polites Aeginas offer every 2 or 3 weeks a free guided hike on the island.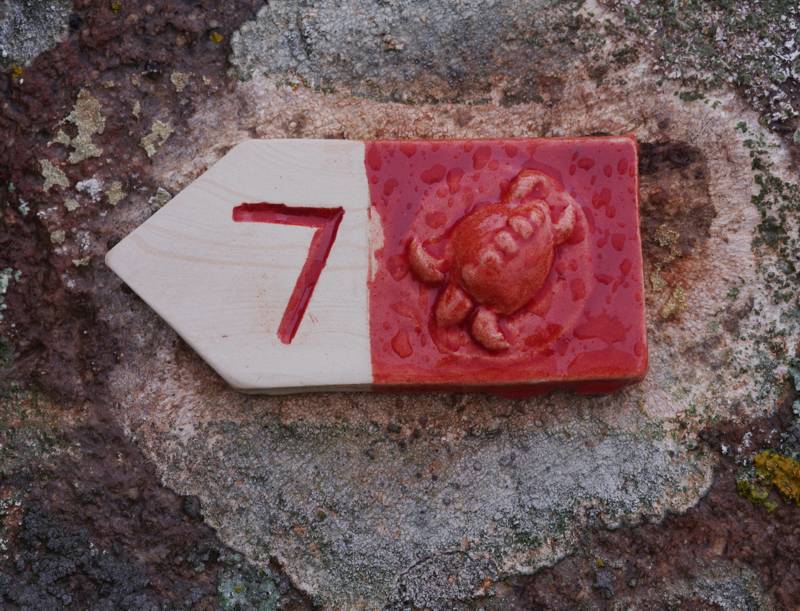 These 8 hiking routes are waymarked with a high number of metal plates. However, as the colour is fairly exposed to the sun, it fades out; the local group replaces the plates with indestructible ceramics signs.
Several more hikes and some MTB routes complete the hiking opportunities of Aegina island.
Aegina topoGuide is a complete touring and hiking guide for the island of Aegina. The application is available for Android devices as well as for iOS devices (iPhone and iPad) by AnaDigit.

The app includes data, photos, POIs and descriptions of 18 hiking routes. Once in the field, the application identifies the nearest routes and offers the user active navigation.