Monuments of Aegina
Text and photos: T. Adamakopoulos
Aegina is one of the richest places of Greece, in ancient and modern history. The most important archaeological sites are the ancient Aegina at the Cape of Kolona, the sanctuary of Aphaia, the sanctuary of Zeus Ellanios and the hill of Paleochora. The city itself has a long history and is full of ancient relics, medieval towers and houses and remarkable old buildings.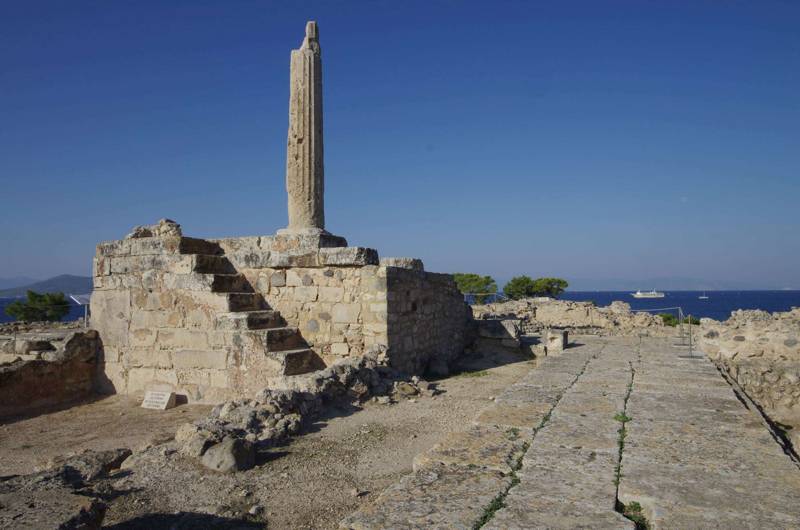 The archaeological site of Kolona occupies the hilly promontory, to the north of the port. The hill hosts the remains of a settlement occuring back in 3000 BC, was destroyed 10 times and flourished again until the early Byzantine period.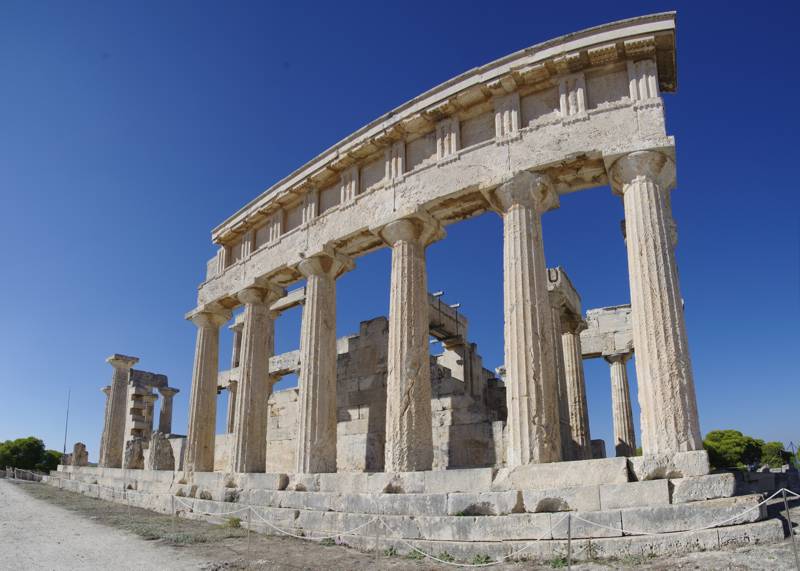 The temple of Aphaia stands on a pine-clad hill in northeast Aegina. It is the most important monument in the sanctuary of Aphaia, which appears to have been founded on a site used for worship since the Mycenaean period. The temple, erected at approximately 500-490 BC, replaced an earlier one, also of tufa.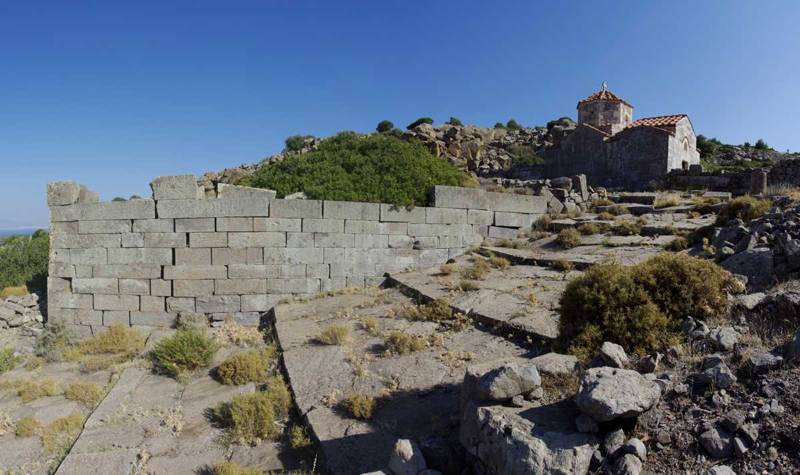 In the Sfirichtres location, a wall of Hellenistic years is preserved, next to a stone staircase. In the flat space above the staircase there was the sanctuary of Ellanios Zeus. The foundations of a large building and the bases of three colonnades are distinguished. Part of the building material has been used in the nearby church of Taxiarhes.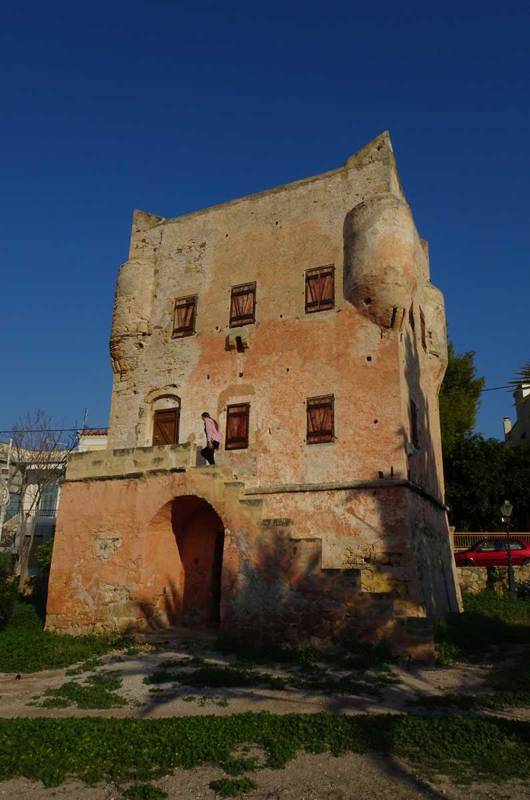 The Markelos tower is a square, robust building with two floors, connected by an external staircase. The upper floor has battlements and turrets. Although probably built by the Venetians in the late 17th c. as a defense tower, it presents many similarities with some early-19th c. towers of the Peloponnese.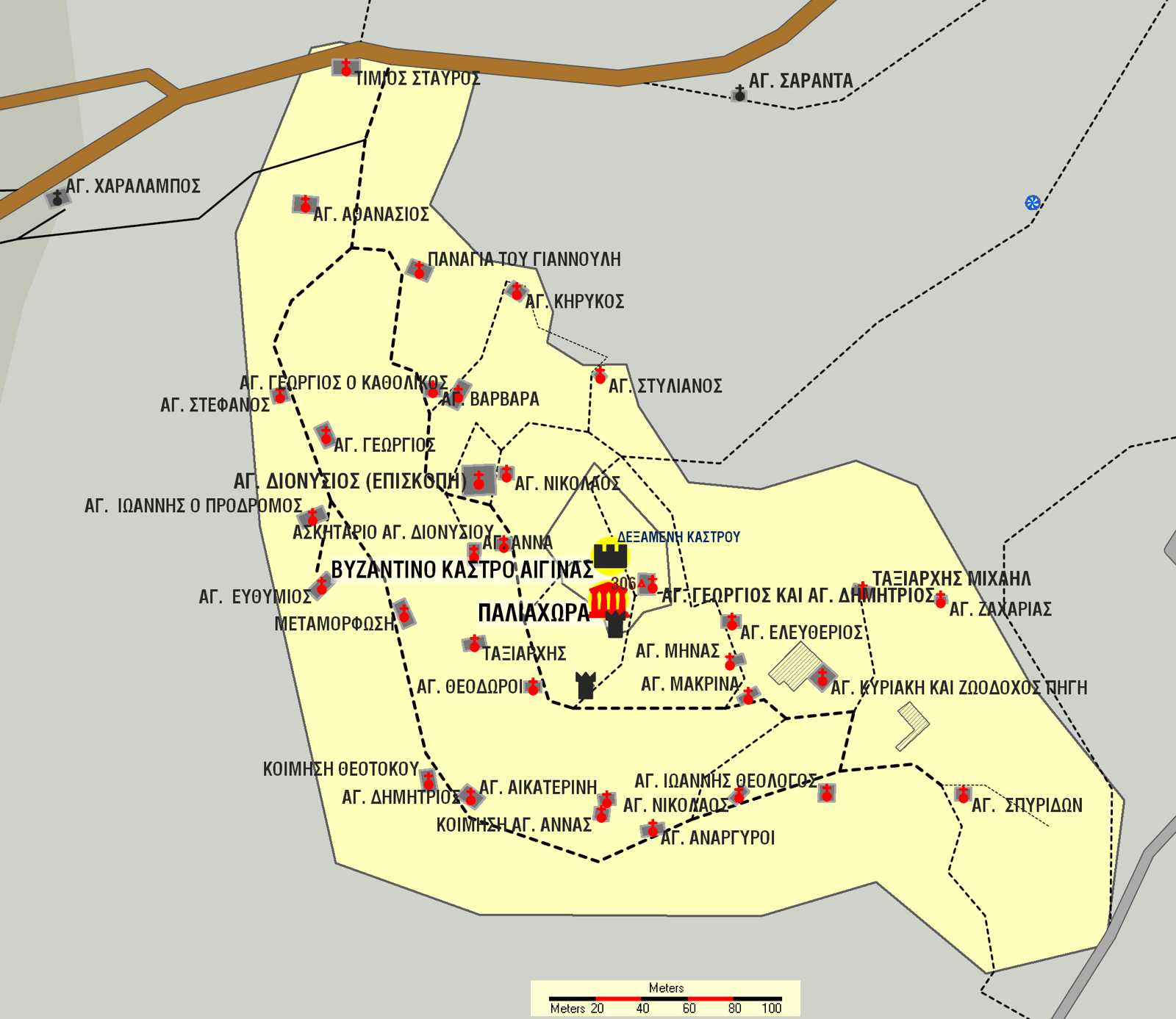 The Kastro (Castle) is built by the Venetians, in 1654, atop the hill of Paleochora. Its walls contained 6 cisterns, 60 houses and a large ensemble of the unified churches of Aghios Dhimitrios and Aghios Georghios of Kastro. Within the fortified space and the settlement surrounded the Castle there are now preserved 38 churches, all of the basilica type.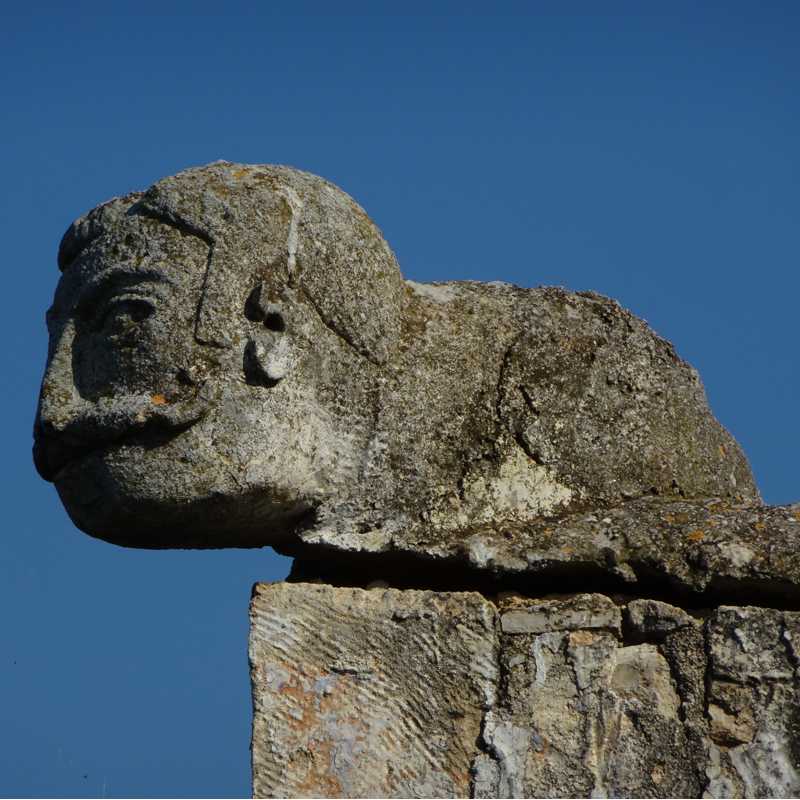 Photos and descriptions of all the monuments of the island are included in the application Aegina topoGuide. The application is available for Android devices as well as for iOS devices (iPhone and iPad) by AnaDigit.