Hiking on Mount Olympus
Surrounded by snow, myths and clouds, Mount Olympus is the highest and the most famous mountain of Greece. At the boundary between Macedonia and Thessaly, it dominates the Thessalian plain and the Thermaic Gulf.
To the south it is separated from Kato Olympos by Ziliana ravine. Its west - southwest side lowers to the plain of Elassona, while the northwest slopes are vaguely separated from Mount Titaros and Pieria Mts..
Mount Olympus has a dozens of peaks over 2,000 meters, the highest being Mytikas (2918 m). Mytikas and the neighboring peaks (Stefani, Skala and Skolio, all around 2,900 m), they form an impressive rock horseshoe that overlooks the glacier valley of Megala Kazania. North and south of Mytikas, two more peaks, Profitis Ilias and Aghios Antonios, are close to 2,800 m. Southeast of Aghios Antonios, a large col, extending at an altitude of about 2,500 m, ends to several high peaks, such as Kalogeros, Pagos, Metamorphosi and Fragou Aloni. Finally to the west of Aghios Antonios, a long ridge, formed by the peaks Flambrouro and Kitros (around 2,500 m), is heading northwards.
Several deep ravines are shaping Mount Olympus, the most famous of which is the Enipeas valley, which starts from 2,500m with an eastern direction to reach the Litochoro area. In the middle of this valley, at an elevation of 1,000 m, there is the Prionia spring, the largest spring of Mount Olympus.
The northern side of the mountain is cutted by two large ravines, the Papa Rema and Xerolaki. On the western side, the main ravine is the Stalagmatia that ends up south of the village of Kokkinoplos. Many more ravines and gorges shape the eastern side of Mount Olympus, the most prominent ones being Malta ravine and Skandaliara rema.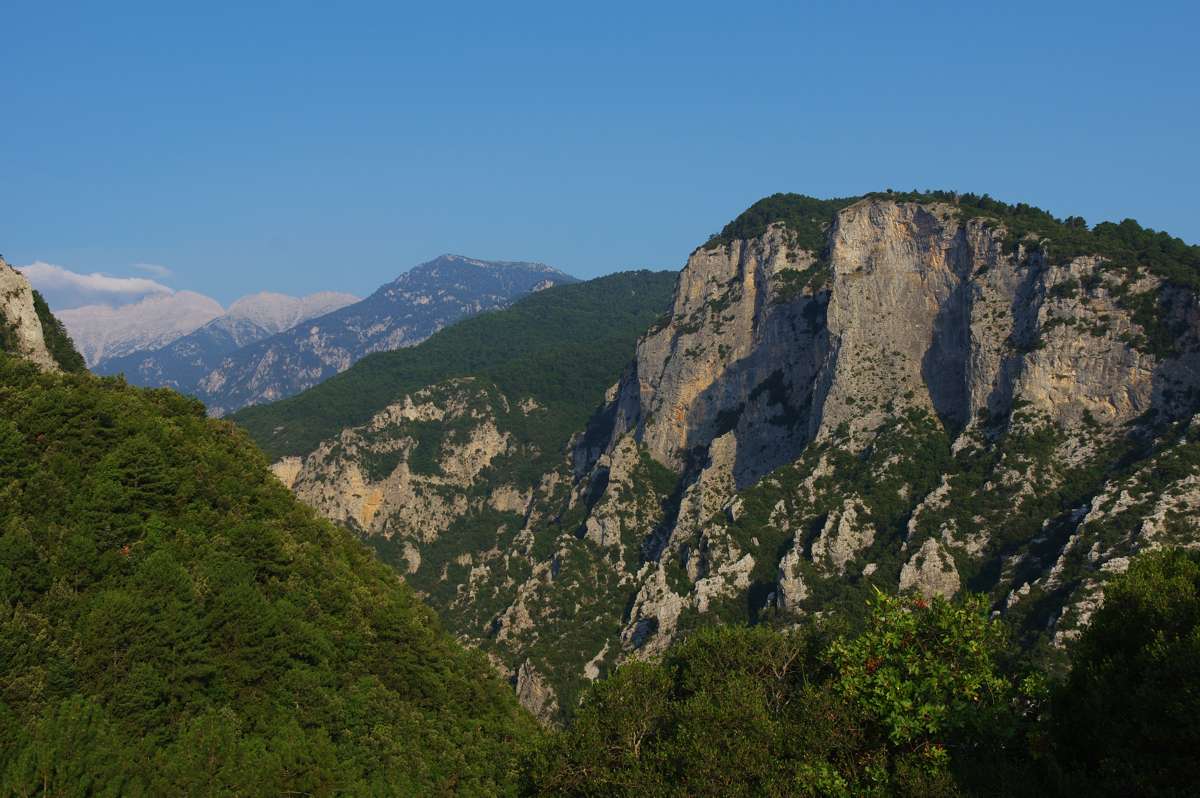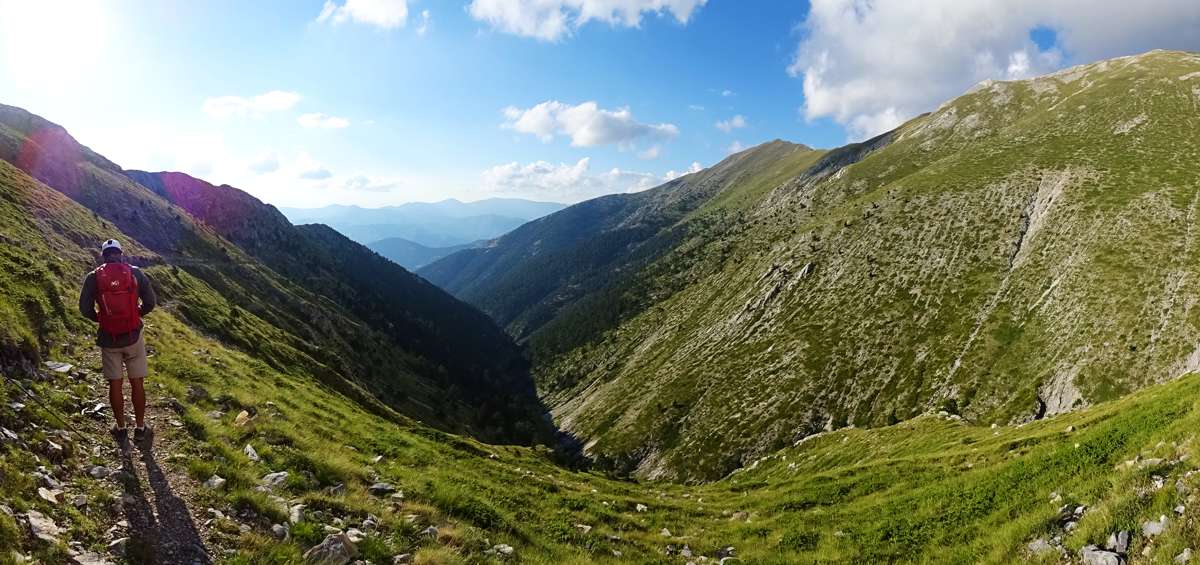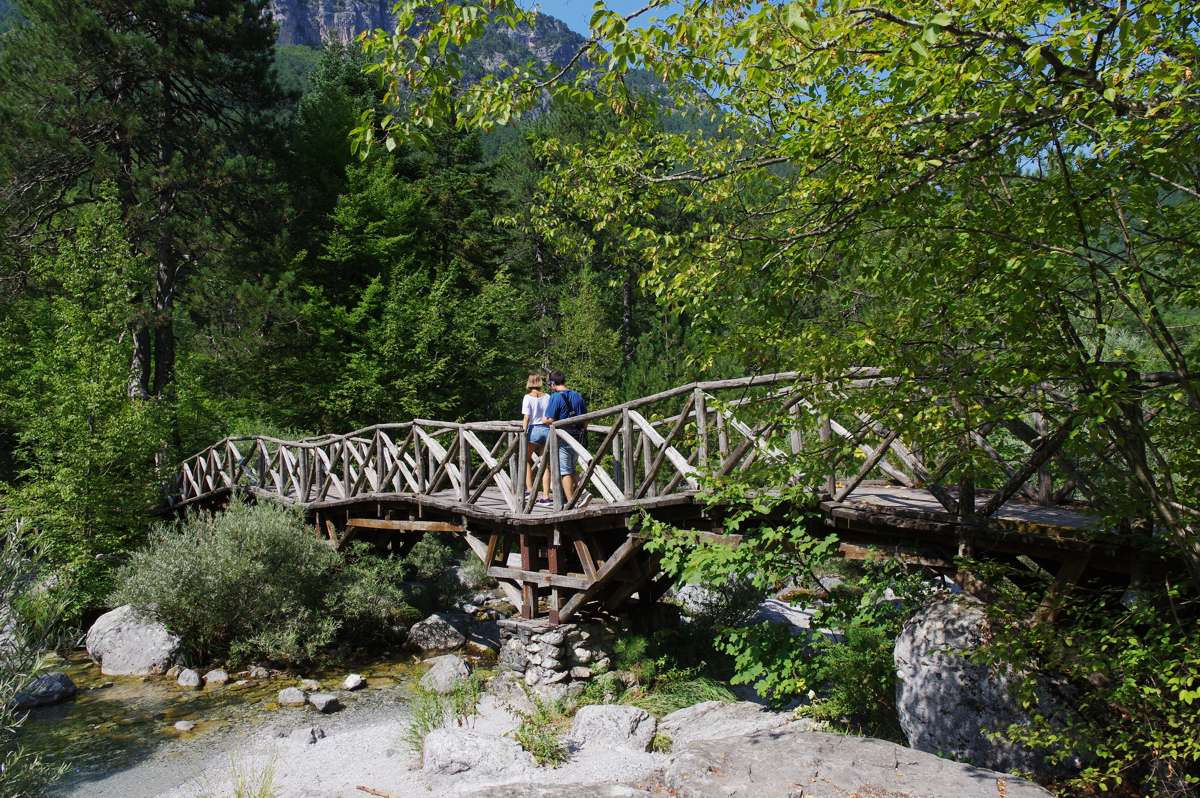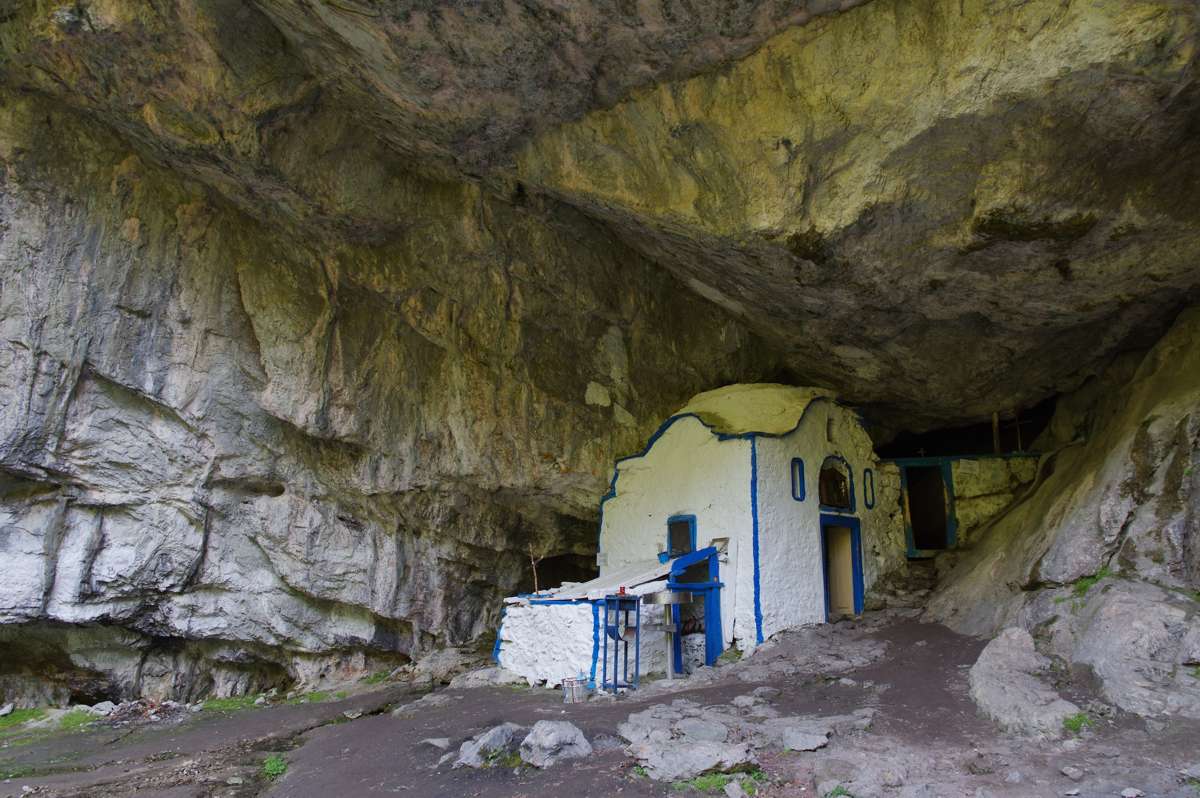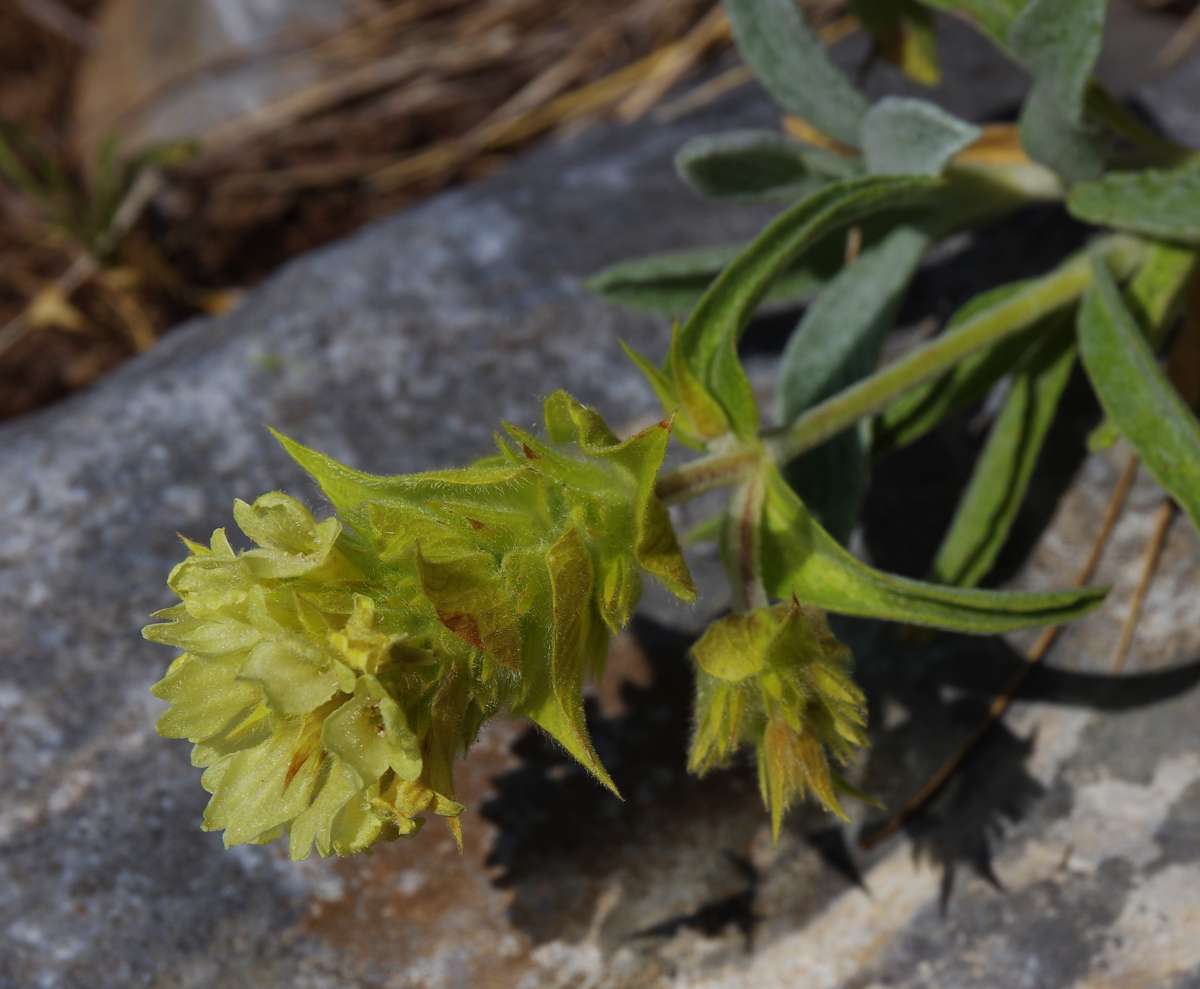 A hiking guide of topoguide app series, dedicated to Mt Olympos, is under development. However, all trails are already included in the cartographic application Toponavigator, available for both Android and iOS (iPhone και iPad) devices.
Toponavigator provides full coverage of Greece with hiking off-line maps and thousands of POIS and offers tracking and navigation services.