Agia Kyriaki-Kavoulia lighthouse
Agia Kyriaki-Kavoulia lighthouse
South Pelion

Agia Kyriaki-Kavoulia lighthouse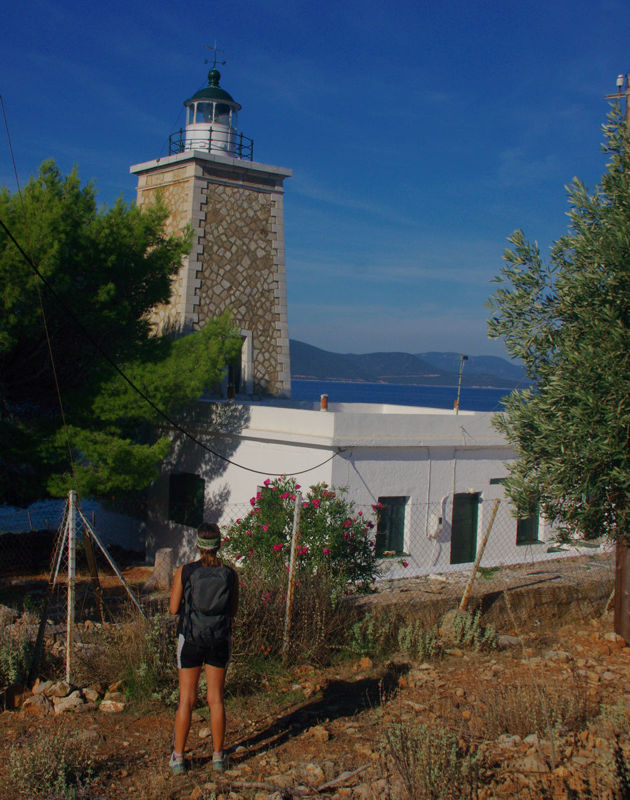 The visitor to Agia Kyriaki, even if he is not into hiking, can enjoy a short walk to Cape Kavoulia, where a 19th c. lighthouse rises.

The Kavoulia lighthouse was built in 1854 by the French Company of Lighthouses as part of the reorganization of the Eastern Mediterranean lighthouse network. Today it is classified as one of the historical preserved monuments of the country.

The Agia Kyriaki-Kavoulia lighthouse route could also be done as a circular route, continuing to Trikeri via the Trikeri-faros Kavoulia route.
We start from the port of Agia Kyriaki, following the asphalt road for a while. We arrive at the traditional shipyard, where one can see the various phases of repair and maintenance work. This small but bustling shipyard reminds us of the great importance of shipping in Trikeri. We cross the premises and climb a concrete path with steps.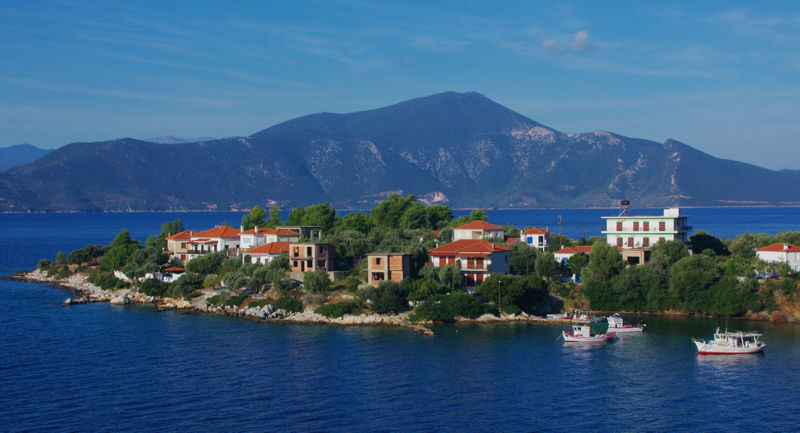 We reach a small ridge. We go down a dirt road towards the coast and with successive small paths we go around the settlement of Mylos. We pass by the small beach of Mylos and come out onto the asphalt. Following this asphalt we reach the picturesque port of Geroplina.
From here, take the clear 750 m long path serving the lighthouse on Cape Kavoulia. The lighthouse is in excellent condition, framed in a nice enclosure. It is one of the few lighthouses that has a lighthouse keeper.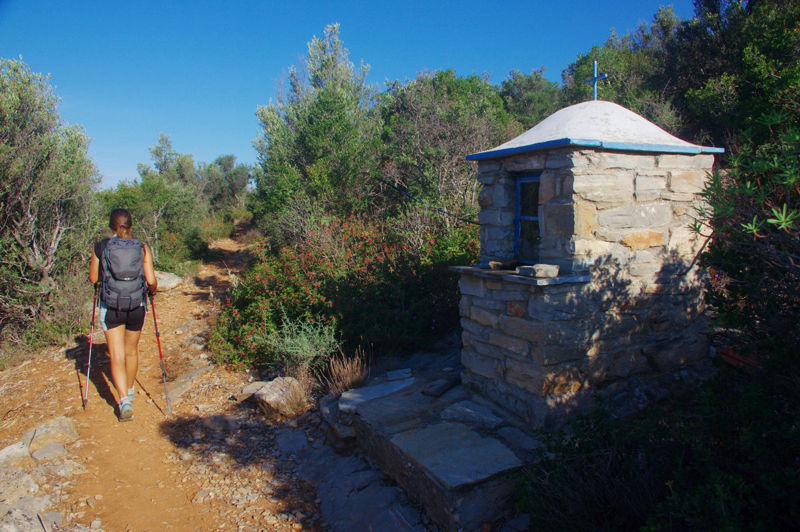 Text and photos: T. Adamakopoulos
Marking-Warnings
The route is not marked, however the direction is obvious.

The length of the trail is 2.3 km. As it is almost horizontal, it is very easy and can be done by the whole family, in about 1 hour.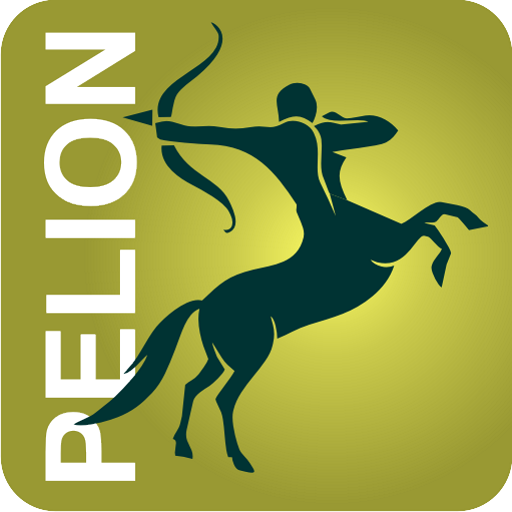 topoguide Greece
GUIDES TO MT PELION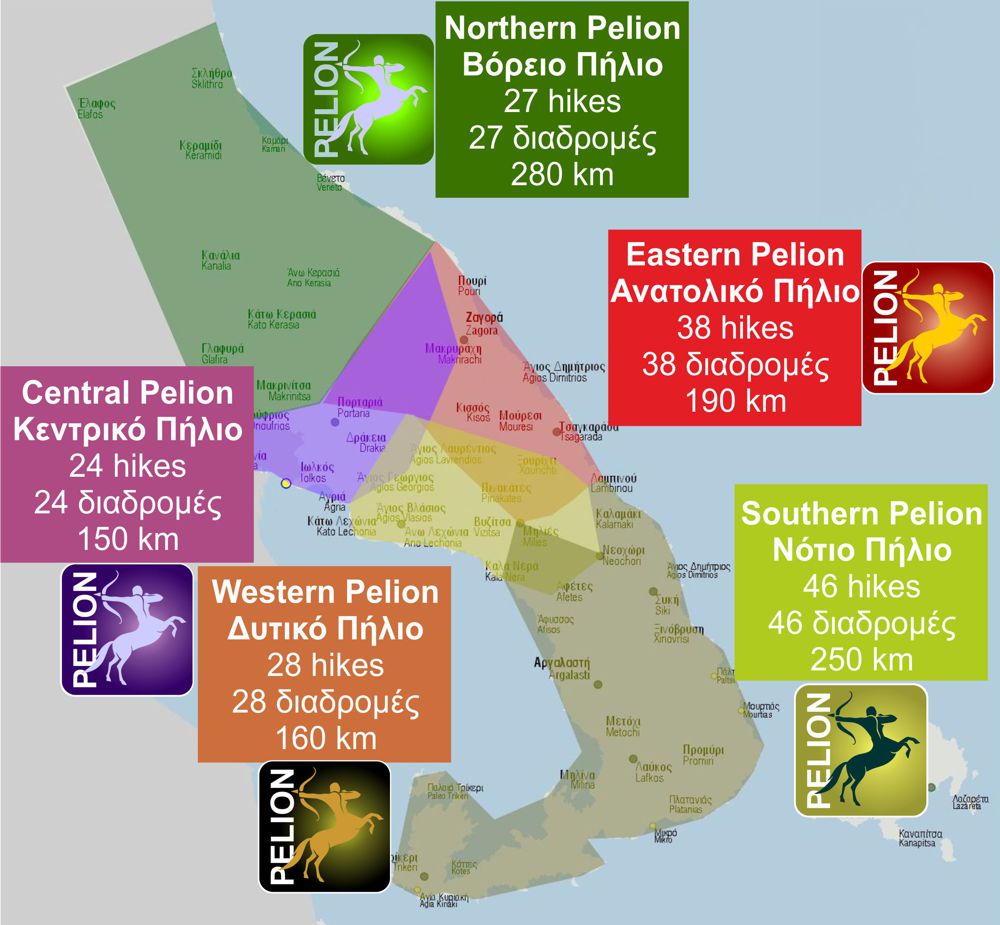 Decriptions, mapping, photos and metrics for the
Agia Kyriaki-Kavoulia lighthouse
hike are included in the guide
South Pelion topoguide
, created by AnaDigit.
South Pelion topoguide
is available for
Android
devices along with dozens of guides of other regions of Greece, within the hiking application
topoguide Greece
. Get
South Pelion topoguide
as an in-app purchase through the application.
South Pelion topoguide
is also available for
iOS (iPhone και iPad)
devices within the hiking application
Topoguide Greece
. Get the
South Pelion topoguide
as an in-app purchase via the application.
South Pelion
is a member of the Central Greece topoguides group.
It is very interesting that
topoguide Greece
has the ability to simultaneously display
many areas
, thus allowing the overall view of the detailed map of the whole of Mt Pelion and the easy alternation of the routes, the Points Of Interest and the dozens of pages of the guide with the countless photos.