Springs and fountains on Mt Taygetos
Springs and fountains on Mt Taygetos
Springs and fountains on Mt Taygetos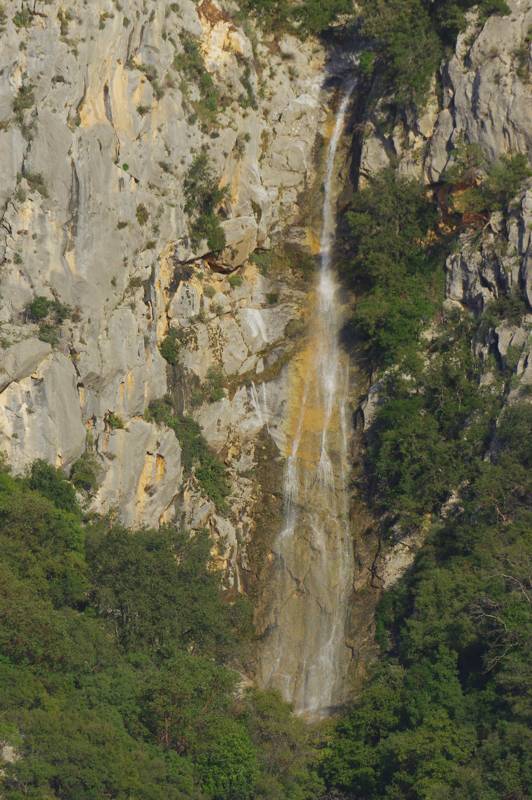 Taygetos topoguide: An impressive waterfall near Sotirianika
The distribution of surface waters is unequal: while the Messenian side has practically no surface water, the Laconic side is fortunate to be ridged by permanent flow streams and supplied by several stable gushes in the contact area of the limestone with the impermeable rocks. The runoffs of the eastern face are concentrated in large streams and confluent with Evrotas river.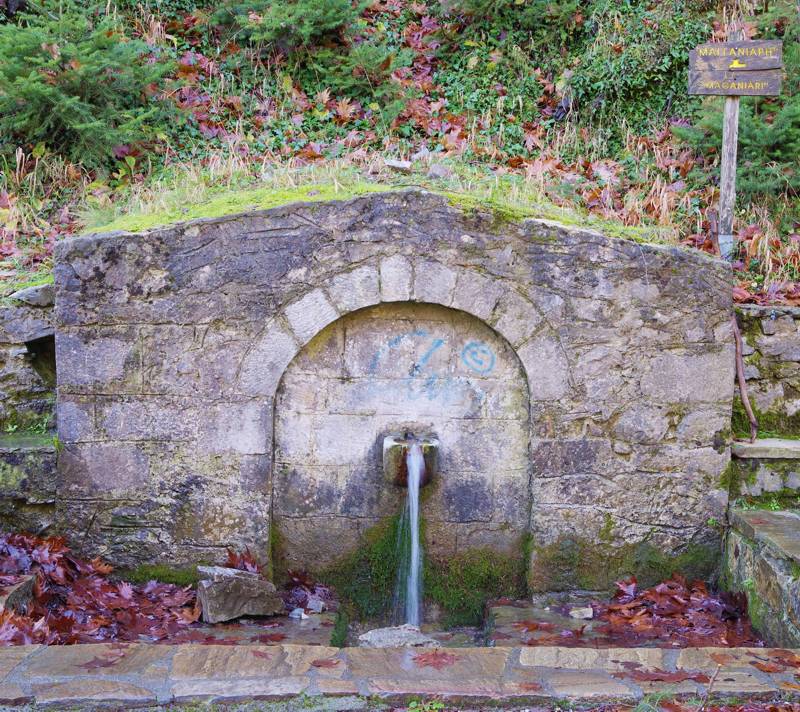 Taygetos topoguide: The important fountain in Maganiaris
The spring waters are more equally distributed. The western part does not lack of springs, and some techniques to ensure relative adequacy had been developed in the past. On the eastern side the springs are abundant and have been played their role in the spatial planning and prosperity of the settlements. A typical example is Anavryti, where the development of tanning had been feasible thanks to the abundant spring water, reaching the settlement and branching within it via stone-built ditches.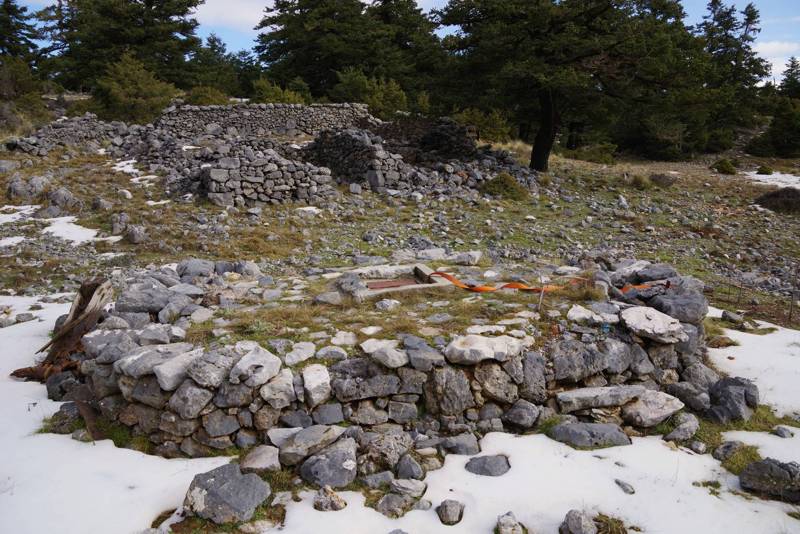 Taygetos topoguide: One of the numerous cisterns on Mt Kalathio
Cisterns and wells aid the distribution of water resources and serve mainly the watering of the animals and less the water supply of the villages.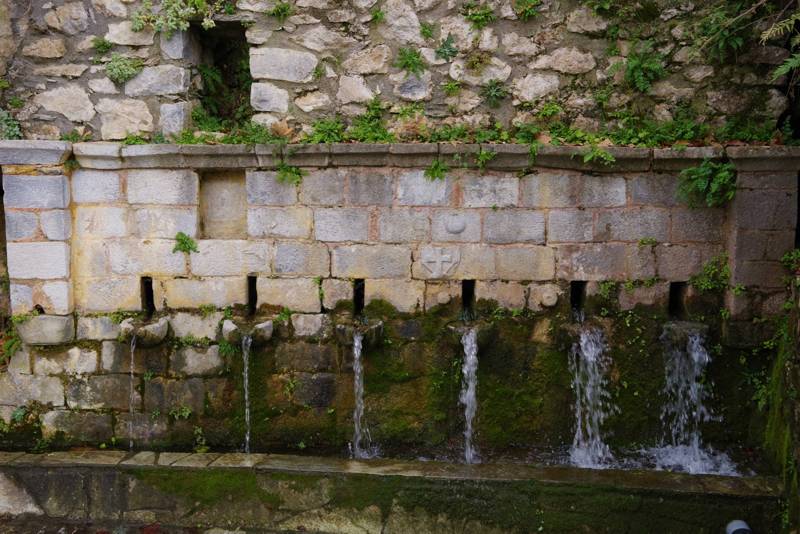 Taygetos topoguide: The fountain in Koumousta
Hiking and nature guide of Mt Taygetos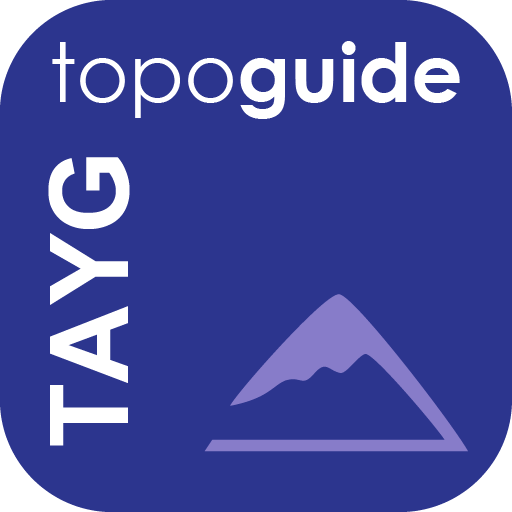 Photos and descriptions of springs and fountains of Mt. Taygetos is included in the hiking application Taygetos topoguide, available for Android, as well as for iOS devices.
Taygetos topoguide offers active guidance along the trails, as well as an extented guidebook on the geography, the nature and the history of the area.