Flora of
Mt Taygetos summit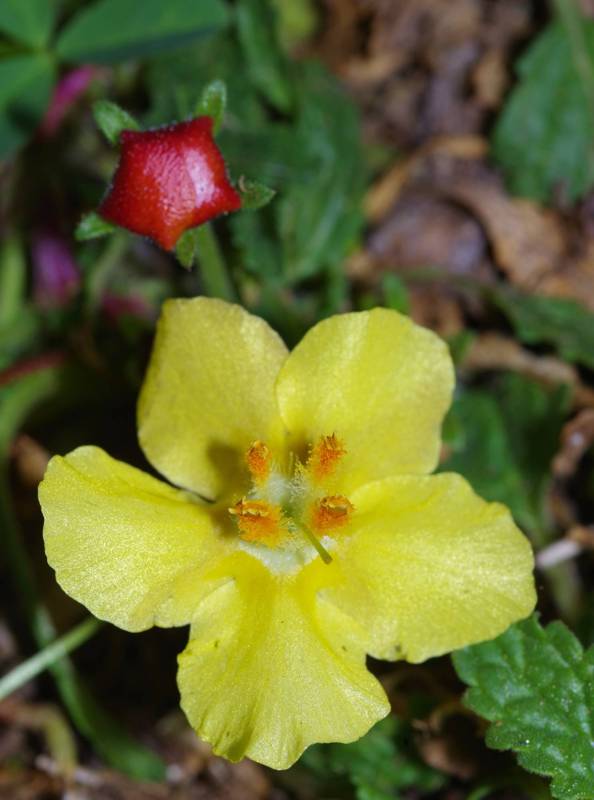 Taygetos topoguide: Verbascum acaule
The classical ascent to Profitis Ilias summit, from mid-June to the end of July, is an ideal option for hikers to admire the unique flora of Mt Taygetos.
Setting off from the Sparti Mountainnering Club mountain hut (EOS) at Varvara locality, wwe pass through the endings of the robust conifer wood with black pines and firs, but soon we meet and climb a steep rocky face. The ascend provides us with the time (and the excuse) to admire plants characteristic of these rocky biotopes, such as the thrift Armeria canescens, the scabious Lomelosia taygetea, the elegant endemic subspecies of Mt. Gargano Dead-nettle Lamium garganicum susp. pictum, the common but impressive Morina persica and others.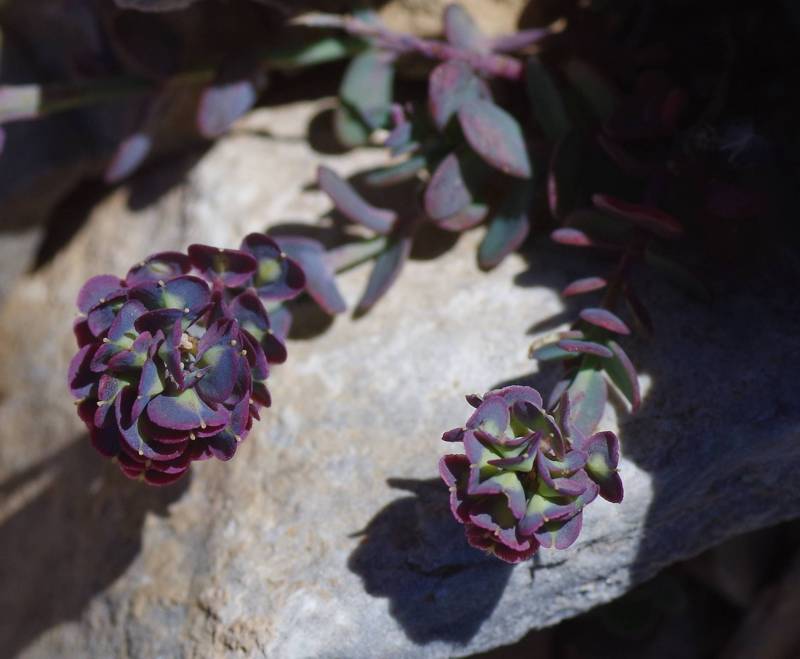 Taygetos topoguide: Aethionema carlsbergii
After this steep section, ascend becomes much smoother, as we cross anextensive meadow at Lakkomata location. Here the place is full of colorful wildflowers: particularly abundant are the St. John's worts Hypericum olympicum, the yarrows, including the endemic of Taygetos and Parnonas Achillea taygetea and the more common Achillea holosericea and Achillea ligustica, the local mountain tea Sideritis clandestina subsp. clandestina.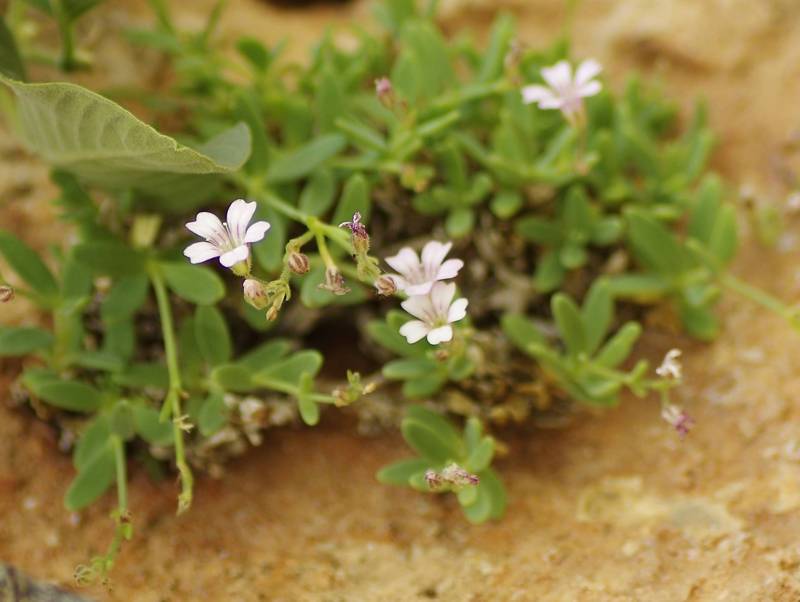 Taygetos topoguide: Gypsophila nana
The course becomes harder again afterwards, as we head towards Zonaria (or Plakes), with the characteristic limestone plates. Plants that will catch our eye in this zone are the low shrubby sandwort Minuartia juniperina, the endemic dwarf but spectacular Gypsophila nana, while if we are inquisitive enough we might spot the unique, very rare and endemic to Taygetos Jurinea taygetea.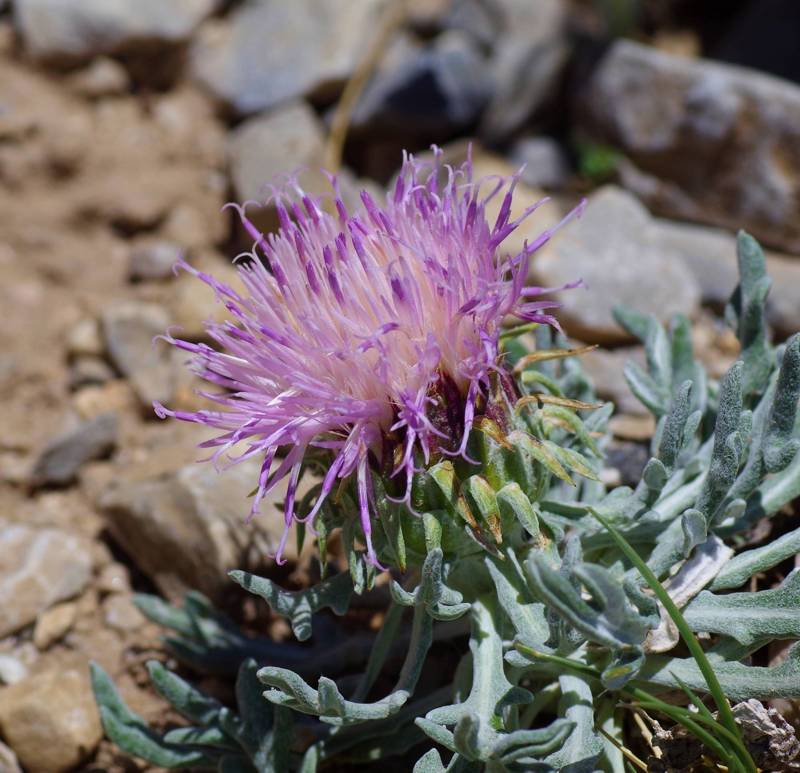 Taygetos topoguide: Jurinea taygetea
We reach Portes col and we have to climb only the final pyramid to reach the summit. Here the vegetation is much sparser and only a few dwarf compact shrubs grow on the bare rocky ground, such as the spiny Drypis spinosa and the bedstraw Galium incanum. As we approach the summit, however, we should have our mind to spot some more little 'jewels' of Taygetos, such as the narrow endemic stonecress Aethionema carlsbergii and the seldom seen (endemic to Chelmos and Taygetos) dwarf mullein Verbascum acaule.