Beaches of Elafonisos
The 500-m long Simos (or Frangos) beach is one of the most popular beaches of Greece. Emerald clear waters, golden sand and the impressive cape compose a natural challenge. Behind the belt of sand, stand robust dunes and a small forest of junipers. Even in winter, it's nice to make a walk in the sand and a short hike to the top of the peninsula.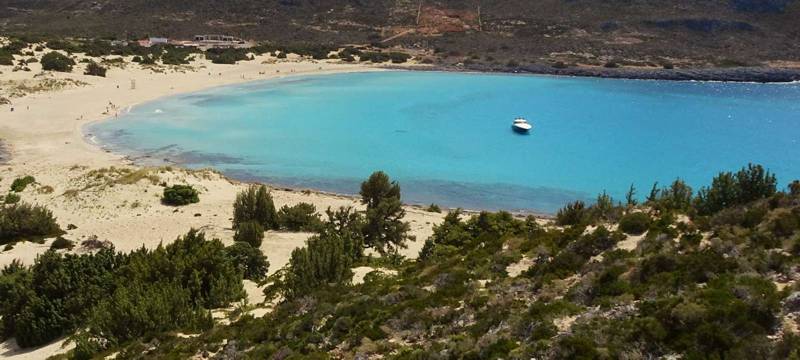 Information about beaches of Elafonisos are included in the application Elafonisos topoGuide. The application is available for Android devices as well as for iOS devices (iPhone and iPad) by AnaDigit.