Monasteries of Amorgos
Panagia Chozoviotissa is considered patron saint of the island. Chozoviotissa monastery was founded during the Iconoclasm period (9th c.). The oldest reference of the monastery is found in a royal Byzantine document of 1088, signed by the emperor Alexios the 1st Komninos. The building is only 5 m wide: a tall staircase with built or carved steps gives access to eight levels. The katholikon, dedicated to Panagia, is a single-roomed arched church.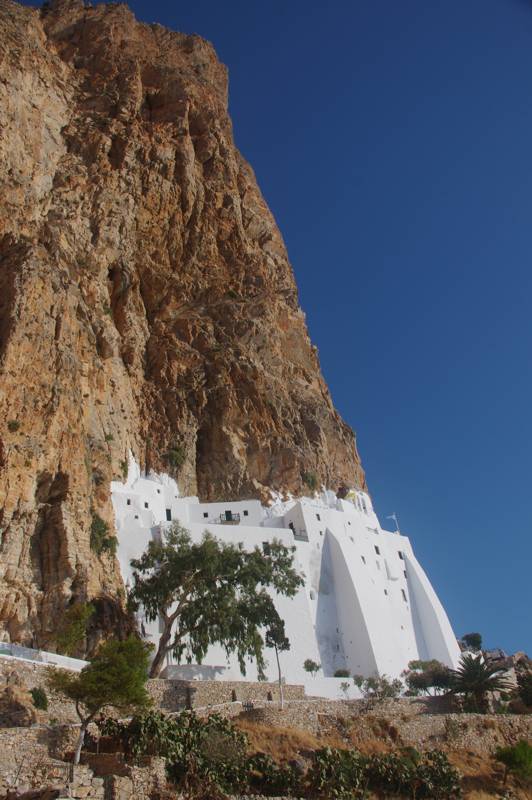 Based on the structure and size of the buildings, their location on the island, but also older testimonies, it appears that the large complexes of Agios Ioanis Theologos in Aegiali, Agios Georgios Varsamitis in the center and Agia Paraskevi in Kato Meria had a role - at least with a broader concept, namely the religious, social and economic poles - as local monasteries, probably older than the Chozoviotissa monastery, which eventually absorbed them, relegating them to a status of depedency called "metochi".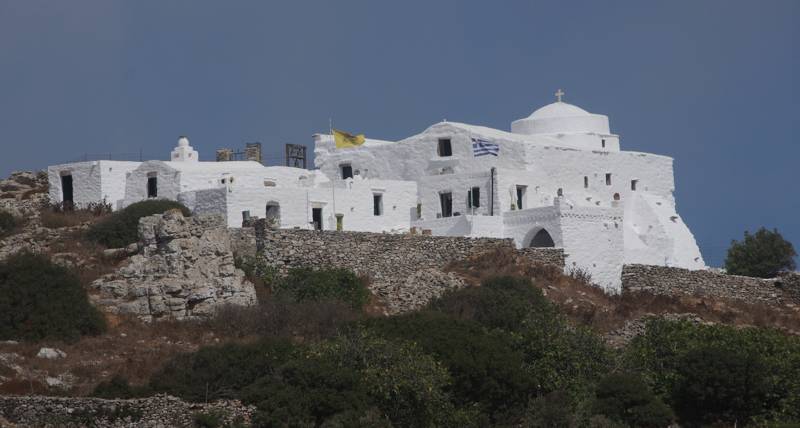 The church of Agios Ioannis Theologos (built between 7th and 9th century) is among the oldest religious monuments of Amorgos. The size and structure of the buildings, the remote and secure location, yet surrounded by noteworthy natural resources, the role the complex played in supporting the rural economy of the area and, finally, the importance the church maintains in the local society corroborate for a status higher than a simple church: back in the dark medieval days Theologos was probably a fortress kept by dedicated farmers, who lived up there like monks.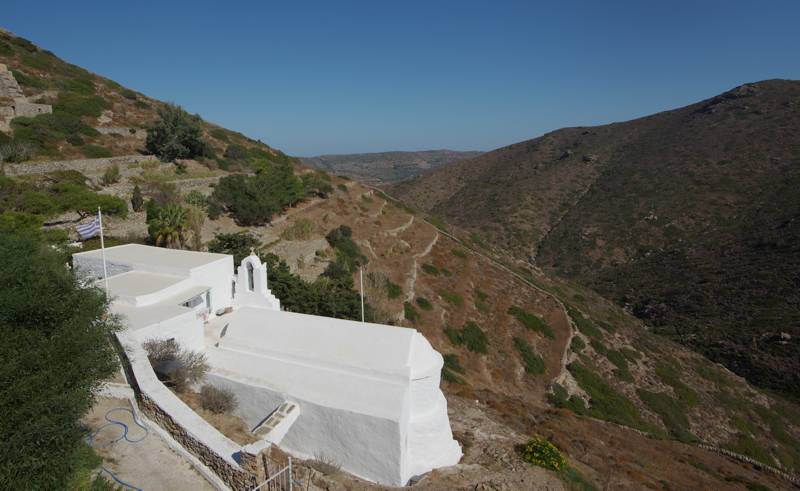 The church of Agios Georgios Varsamitis is built in a location of particular significance for the local economy, but also the mythology of a much wider zone: a hydromanteion (water oracle) operated in Varsamitis spring, which acquired great fame among the seamen world of SE Aegean sea due to the prophetic properties attributed to the water, as these were transferred through appropriate interpretation. Probably the "interpreters" were established in situ, forming a peculiar monastic community, like the priests of an ancient oracle.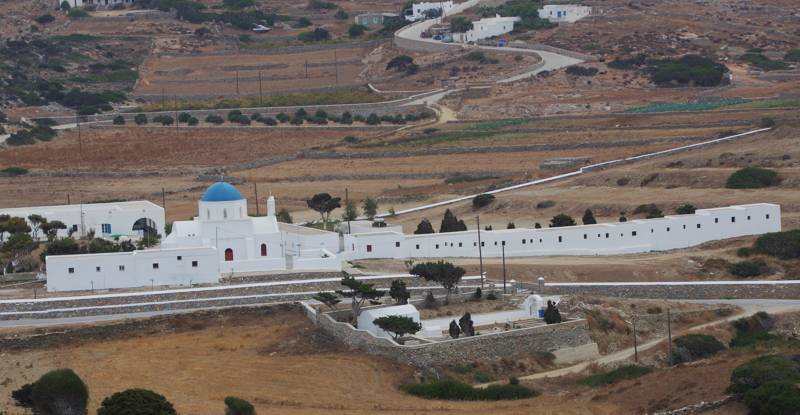 The church of Agia Paraskevi, possibly the katholikon of an old monastery, dominates nowadays a long cluster of buildings that serve the annual festival, the largest in the Cyclades (July 26th).
Find the location
Photos and descriptions of all monasteries of Amorgos are included in the application Amorgos topoGuide. The application is available for Android devices as well as for iOS devices (iPhone and iPad) by AnaDigit.
The application guides the user to locate the POI.