Hiking in Amorgos
Τhe best paths of Amorgos have been included in a network of 8 hiking routes. The trails follows old, important connection trails and remains throughout its length in its original form, with the exception of some parts on dirt road. In all starting and finishing points wooden signboards have been placed. Metal marks with bicolor surface (white-red) bearing the number of the route have been placed along each route. Density and consistency of this waymarking is rather mediocre, while several plates have faded or worn out.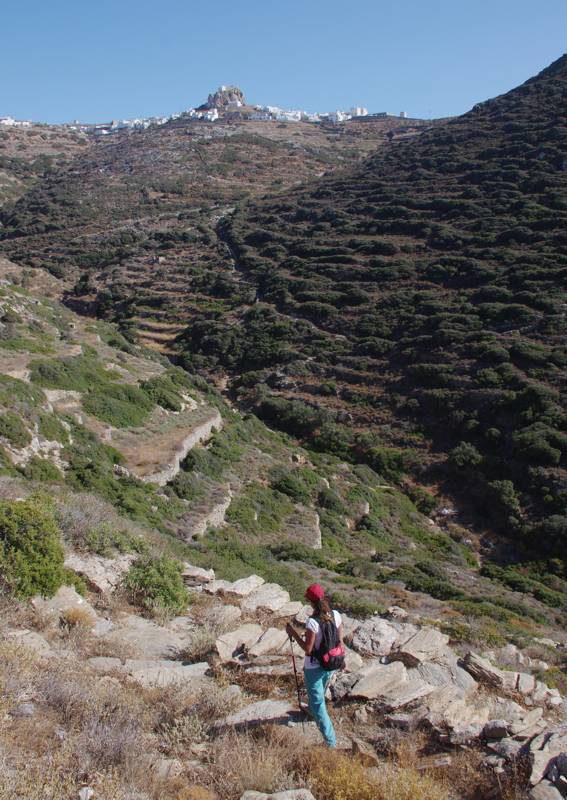 The trail from Chozoviotissa monastery to Aegiali is the longest and more mountainous route of Amorgos. The view to the rural landscape of Amorgos and the endless Agean archipelago is outstanding.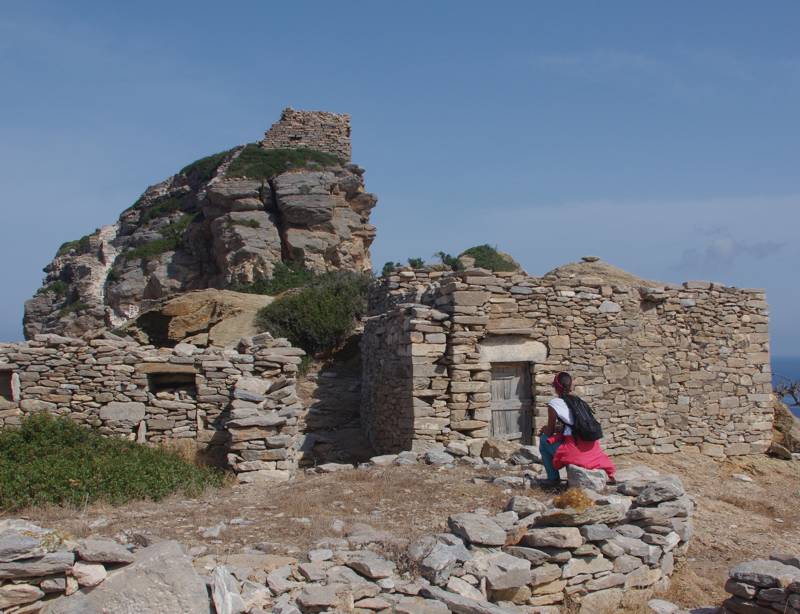 Katapola is the ideal starting point for a rambler: apart from the various services providing, the settlement is the converging point of several hiking routes, but also shorter walks.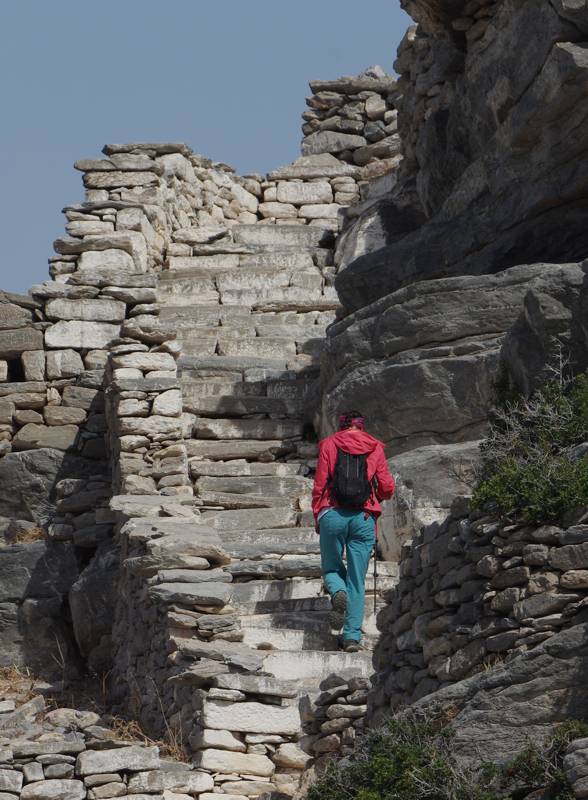 On the east end of the island, Aegiali area is a true hiking park. The trail from Ladaga to Stavros includes the most difficult but also the most impressive path of Amorgos, a truly mountainous path literally constructed among the cliffs of the NE side of Kroukelos.
Finally, the west side of Amorgos, namely Kato Meria, is crossed by a long trail, Route 3.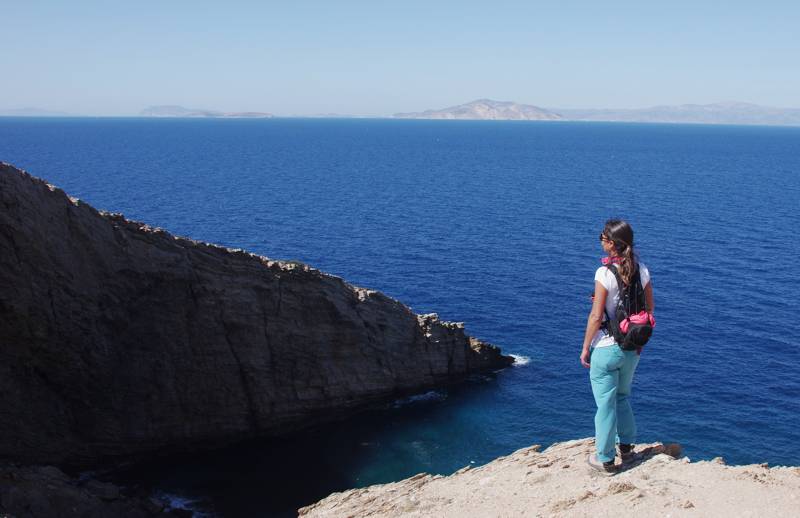 All hiking routes of Amorgos are included in the app Amorgos topoGuide, a complete hiking guide for the island of Amorgos. The application is available for Android devices as well as for iOS devices (iPhone and iPad) by AnaDigit.

The app includes data, photos, POIs and descriptions of all hiking routes. Once in the field, the application identifies the nearest routes and offers the user active navigation.