Churches of Amorgos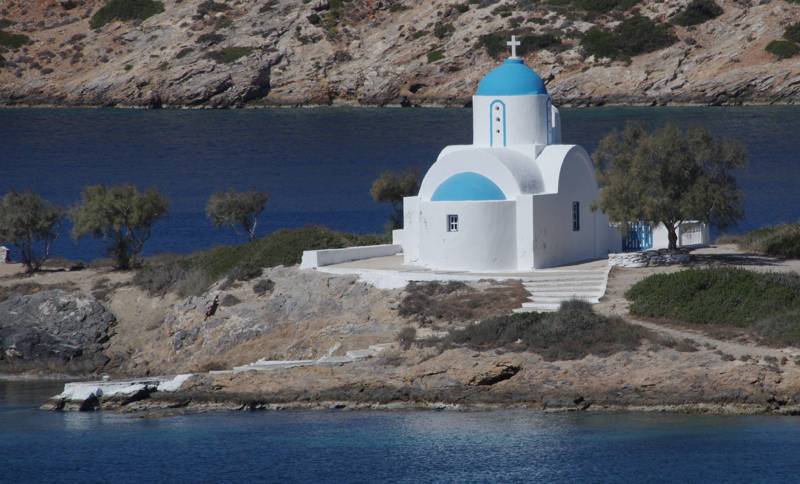 Churches in the settlements and chapels on the peaks, the valleys and the capes, there several dozens in Amorgos. Most of chapels are small single-aisled vaulted buildings, while the parish churches of the villages are often very large doomed buildings with double belltowers.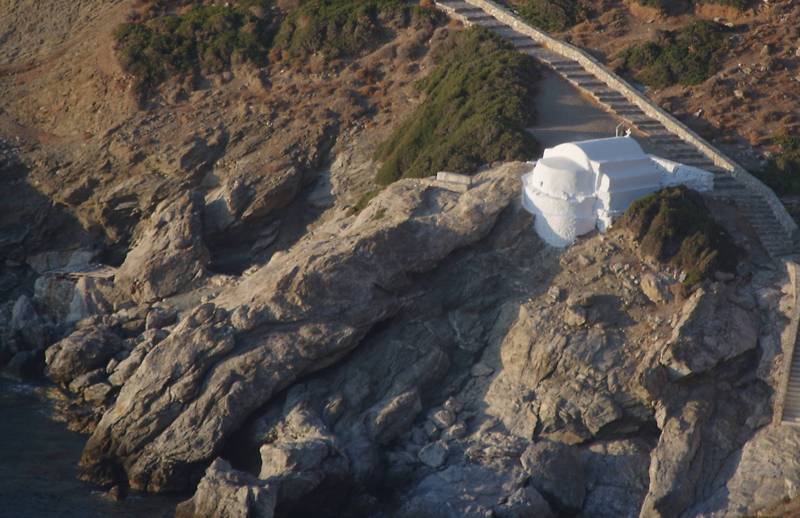 The chapel of Agia Anna is built in the wild southern side of the island, ovelooking the popular beaches of Agia Anna and Kambi.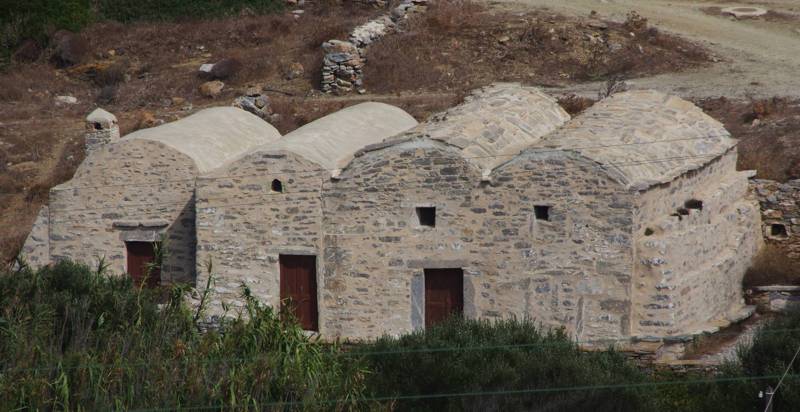 The complex of Agios Nikolaos in Kamari is considered a building of the Latin dominance period (12th-13th c.). The church has been restored recently.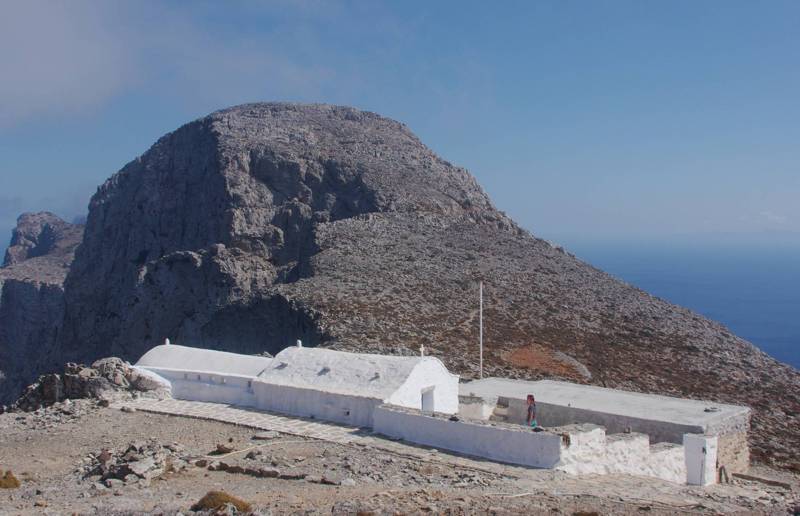 Some chapels, like the Stavros of Aegiali, are built in the most inhospitable locations, as an effort to tame the wildness.
Find the location
Photos and descriptions of churches and chapels of Amorgos are included in the application Amorgos topoGuide. The application is available for Android devices as well as for iOS devices (iPhone and iPad) by AnaDigit.
The application guides the user to locate the POI.