Climbing in Kalymnos
Kalymnos has established itself worldwide as one of the most important climbing areas. The diversity of cliffs and the unique climbing style imposed by the landforms, the easy access to climbing sectors and the easy connection from one sector to the other, the incredible feeling of climbing the ovehanging routes overlooking the sea, and the possibility, thanks to the mild climate, of climbing all year, make Kalymnos one of the most attractive climbing areas in the world.
Climbing in Kalymnos began in the late 90s, after the visit of some well known Italian climbers. Soon, Greek climbers were involved and started equipping the cliffs; their efforts was supported by the Municipality of Kalymnos. The warm welcome offered by Kalymnians to the climbers, and the publishing of the climbing guidebook written by Aris Theodoropoulos aided climbing to be a standalone tourism product.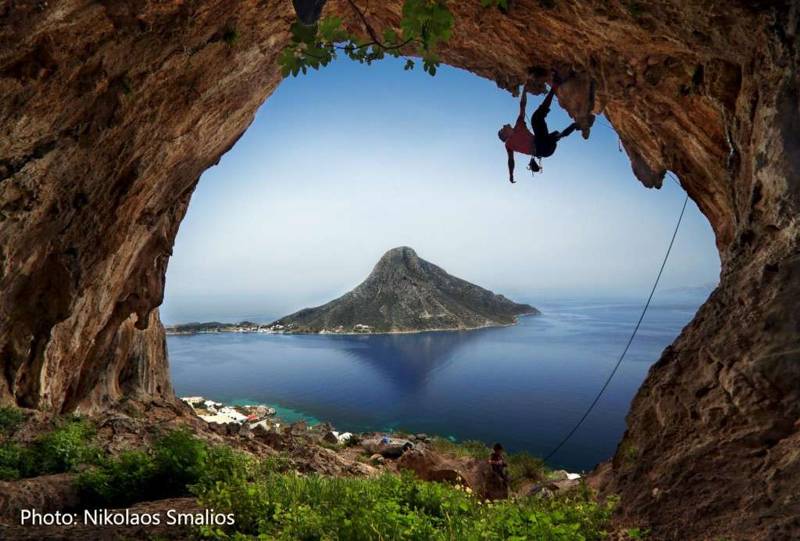 Up to now they have been equipped approximately 60 sectors and subsectors with about 2000 routes; every year about 100-150 new routes are opened. Most routes are equipped and the degrees of difficulty varies from 4c up to 9c, thus offering endless challenges for both beginners and experienced climbers.
The apex of climbing activity in Kalymnos is the annual Kalymnos Rock Climbing Festival, initiated in 2005. The festival attracts annually more and more visitors climbers from around the world. Information on special information office of Kalymnos Municipality (telephone number +30 22430 59445).