Fauna on Lefka Ori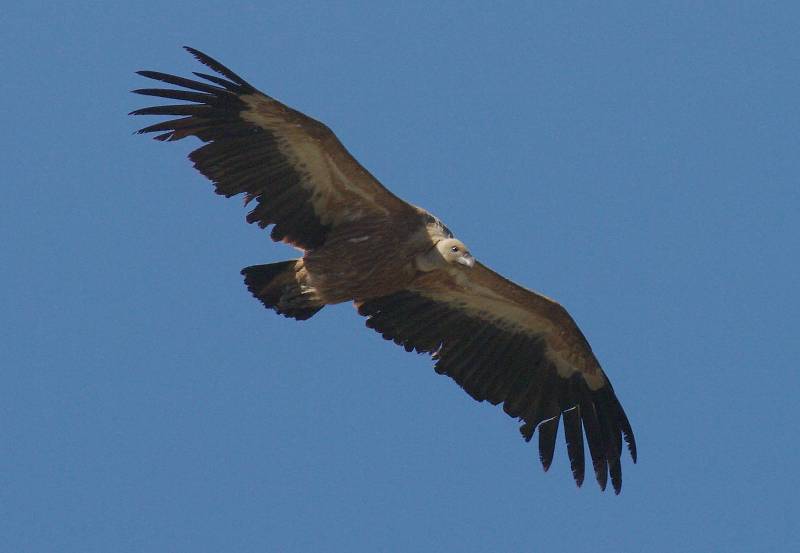 Lefka Ori topoguide: Griffon vulture
Thirty-two (32) species of mammals have been recorded in Lefka Ori, with the known lack of Aegean islands in large carnivorous mammals - even smaller ones, such as the fox - also applicable in Crete. The only rather large-bodied carnivorous mammal that survives (in small numbers) in the Lefka Ori is the wildcat, a subspecies of Felix sylvestris, with only very few recordings in the recent years.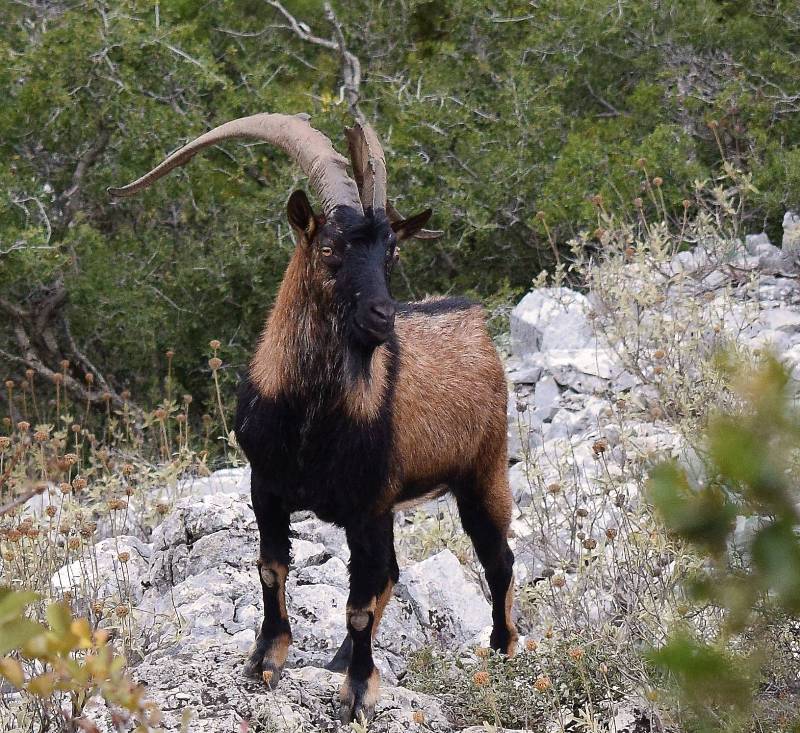 Lefka Ori topoguide: Capra aegagrus cretica
The symbol, of course, of Lefka Ori is the "agrimi", the Cretan wild goat (Capra aegagrus cretica), probably originated from ancient breeds of domesticated animals that escaped to the wild. Severely overhunted over the last two centuries, it has now resorted to the utterly steep cliffs of the gorges of Madhara to survive.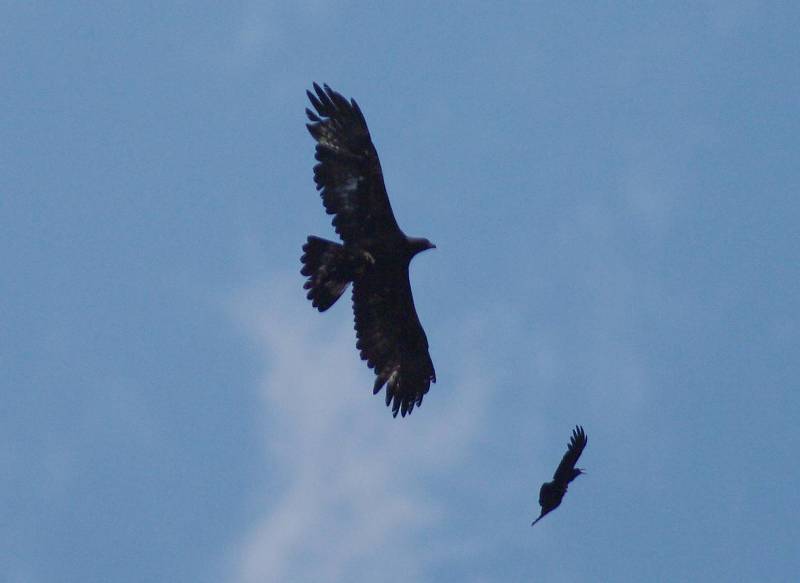 Lefka Ori topoguide: Golden eagle
Thanks to their deep relief and geographical position, Lefka Ori provides the necessary living space for a particularly rich and varied avifauna. The number of species reproduced in the area is not that high (about 65), but the passage of migratory birds from the area, and to a less extent the wintering birds, raise the number of species utilizing and systematically recorded in the biotopes of Lefka Ori at around 200.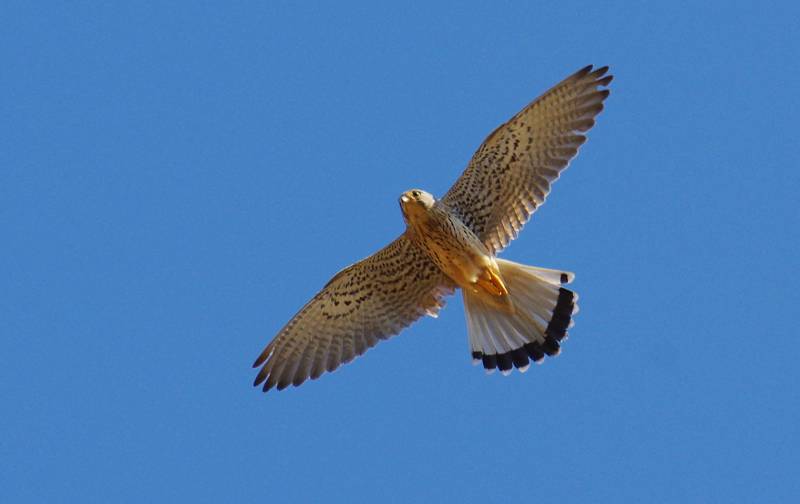 Lefka Ori topoguide: Kestrel
In the Lefka Ori area, 12 species of reptiles and 3 species of amphibians have been recorded. From the amphibians, the presence of the endemic Cretan frog (Pelophylax cretensis) in streams and seasonal concentrations of water is interesting, as well as the endemic subspecies of the Tree frog Hyla arborea kretensis.
Photos and descriptions of most important birds, mammals and reptiles of Lefka Ori are included in the application Lefka Ori topoguide, available for Android devices, as well as for iOS iOS devices (iPhone και iPad). The application guides the user to locate the POI with accuracy.