Hiking in Sifnos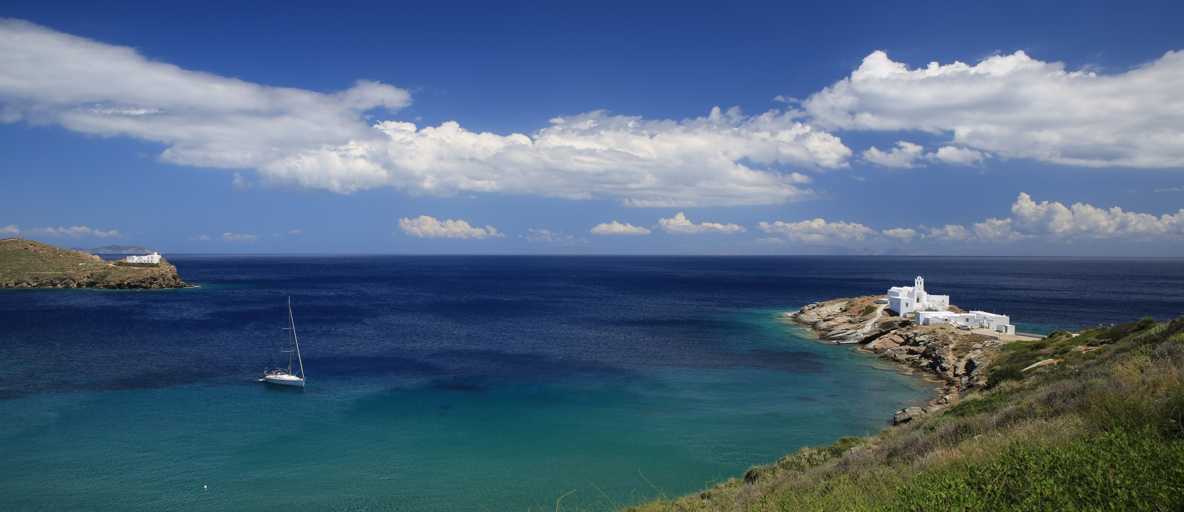 Sifnos is an island of the Aegean Sea, in Greece. It is part of the Cyclades and it lies between Serifos, Kimolos and Paros islands. Its total size is 74 sq km, and its coastline is 76km long. The highest point of the island is Profitis Ilias, at 682m above sea level.

Sifnos has a varied landscape for its size. Three main types of landscape can be found:
Inhabited areas with beautiful "blue and white" traditional villages,
cultivated lands, where terraced slopes with olive groves prevail, and
wild areas where the Mediterranean maquis and juniper forests are dominant.
The best way to explore the island is certainly on foot, taking advantage of the numerous trails. Easy to walk for the largest amount of them, they offer the opportunity to the hiker to deeply explore and enjoy the aforementioned landscapes, to get in touch with local culture and the famously friendly local society.
Recently, a network of trails exceeding 100 km, organized into 19 beautiful trails, was created by the Municipality of Sifnos in collaboration with Paths of Greece. The trails are included in the hiking application Sifnos Trails.