Caves and potholes of Zagori
Caves and potholes of Zagori
Caves and potholes of Zagori
Throughout Zagori and especially in the middle and upper altitudinal zone of Tymfi, an endless karstic field spreads out. The Vikos gorge, the towers of rock plates in the Stone Forest, the countless dolines adorning the slopes of Gamila and Astraka, the Drakolimni lake, the large basins called 'Lakkes', such as the 'Lakka of Katsanos', the caves and rock shelters on the canyon walls, the unexplored holes in the vast stony meadows of Stouros, are all the result of the limestone dissolution and erosion from the acid rain water.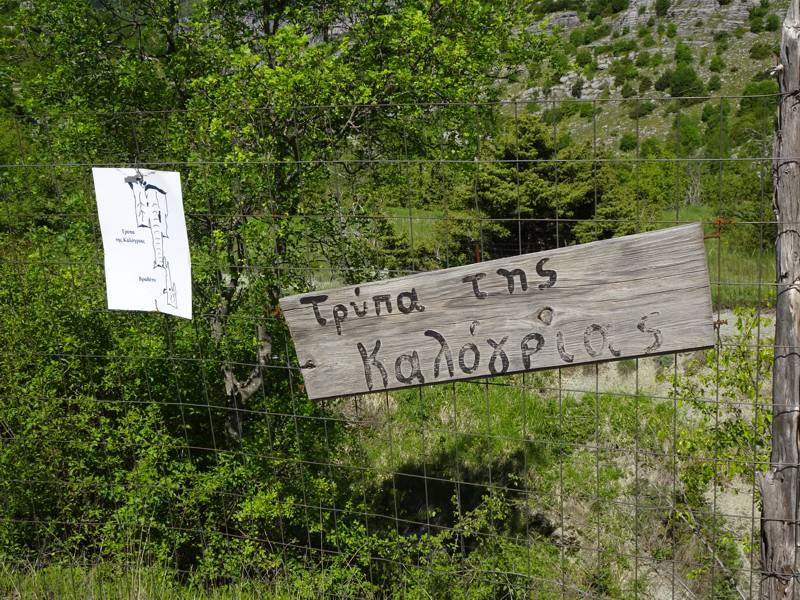 The most striking karstic forms are undoubtedly the gorges and the potholes. Dozens of small or larger gorges can be distinguished In Zagori, with the Vikos and Selatos ((Vikakis) being the most famous. Of the dozens of potholes occurring in Gamila and Stouros, some of the larger have been explored by speleological missions since the 1960s, such as the 'Trypa tou Orniou' (Hole of the Vulture, the deepest pothole of the area, 584 meters deep), the 'Epos Chasm', the 'Provatina' chasm, the 'Trypa tis Nifis' (Hole of the Bride), the 'Trypa tis Lygeris', the 'Trypa tou Kati' (Kati's Hole') and 'Gailotrypa'. Αround Vradeto at least six potholes have been mapped: 'Chionotrypa' (Snow Hole), 'Trypa sta Alonia', 'Trypa sti Skala', 'Trypa tis Kalogrias' (Hole of the Nun), 'Repetina' and 'Trypa sta Kornisia'.
Photos and descriptions for caves and potholes of Zagori area are included in the hiking application Zagori topoGuide, available for both Android and iOS (iPhone and iPad) devices.