Mt Giona: Ascent to Pyramida
Mt Giona: Ascent to Pyramida
Giona: Ascent to Pyramida
Pyramida is among the most iconic summits of the Greek mountains. Its outline, as seen from the East, with the morning sun gradually lighting it until making the whole peak glowing, fully justifies the name given to it by the locals and the mountaineers.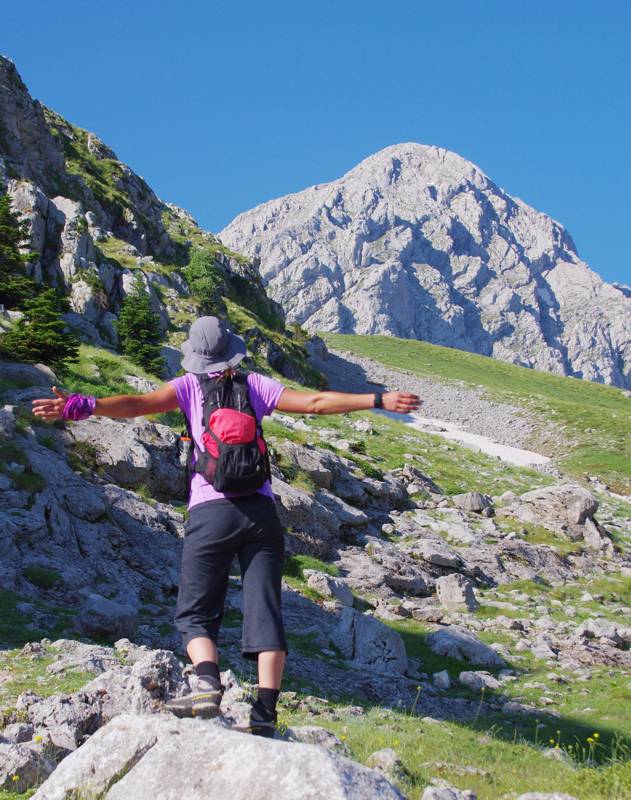 Ascent to Pyramida is one of the most popular alpine routes of Greece. The usual starting point in the past was Kaloskopi, a major village of the area, weakened today after the significant decline of mining activity. Today the mountaineering groups are forwarded with vehicles up to Arvanitorachi, Mnimata or Karkanos locations. The path is very clear at first and up to the lower side of Vathia Laka, and less obvious afterwards, as the main user of the mountain, livestock herds, have almost vanished from the area. Marking is old and sparse, but manages to point out some critical directions. In any case, Pyramida is among the few summits that from Spring to Autumn receives almost daily its pilgrims and hence the path remains trodden and clear.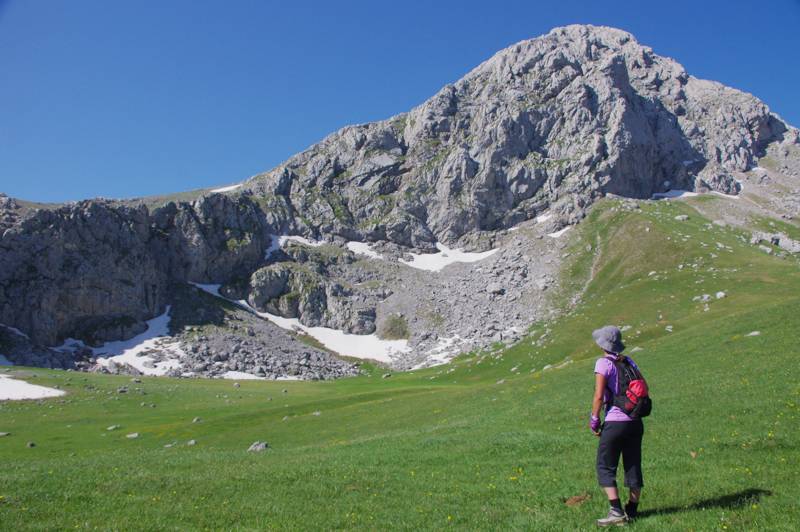 Η θέα από την κορυφή είναι πανοραμική και χαρίζει μαθήματα ορεινής γεωγραφίας: Παρνασσός, Οίτη, Βαρδούσια, Βελούχι, Μόρνος και οι κορυφές της Γκιώνας απλώνονται γύρω μας.
Apart from the mountaineering dimension itself, ascent to Pyramida is also a course in one of the natural heavens of Southern Greece. From Karkanos to Stavros, naturalists will spot several tens of remarkable plant species. Vathia Lakka, though heavily grazed in the past, still hosts several interesting species. It is the final part of the ascent, however, from Pyramida-Platyvouna col up to the summit, where the hiker will stop all the time to admire the alpine wild flowers, as soon as he manages to take his sight from the chamois grazing –undisturbed at last – a few hundred meters further. Even on the small ledge of the summit, the informed naturalist can identify a handful of alpine, beautiful flowers.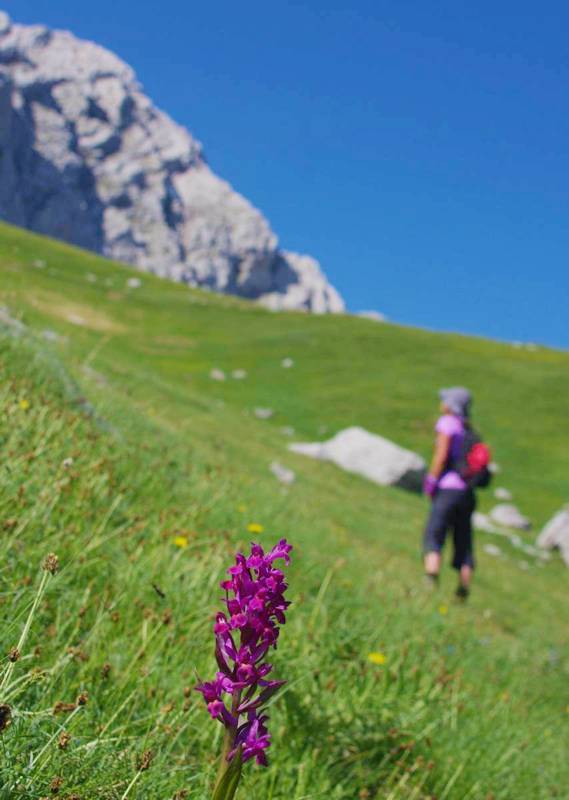 A particularly accurate routing of the Ascent to Pyramida trail as well as all details that hikers and naturalists would be interested in are included in the Giona topoguide. The application is available for Android devices at Play Store and iOS devices at App Store.
The application provides active navigation along the route, as well as a rich guide in the geography, nature and culture of Mt Giona area.