Hiking in Naxos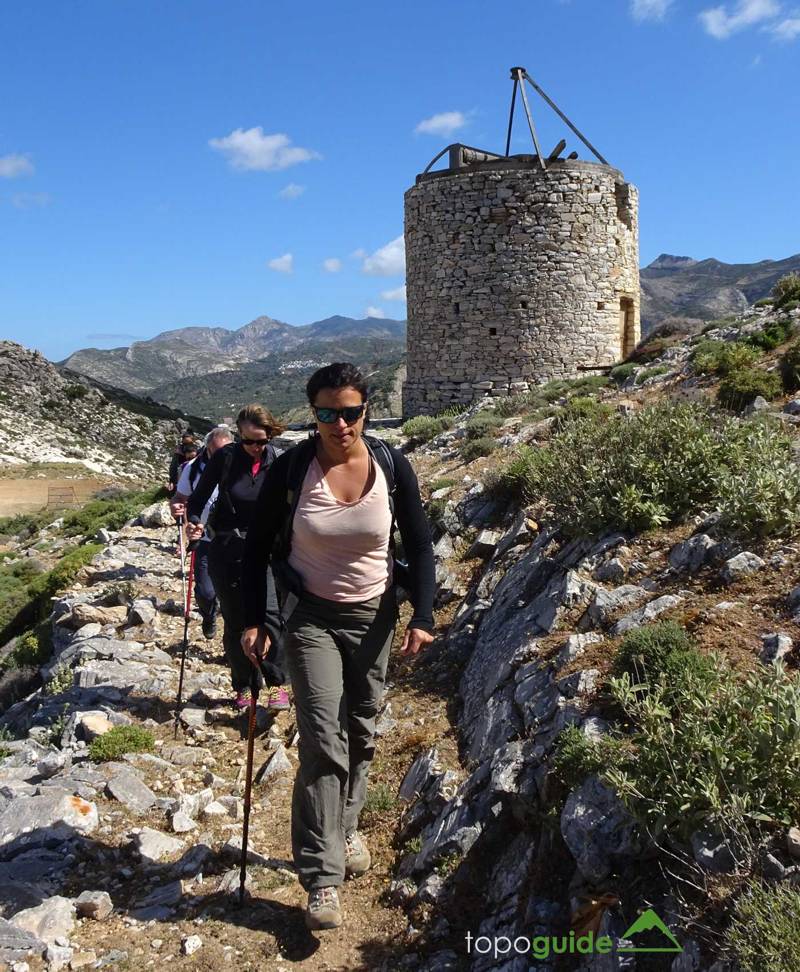 Naxos is the most intresting hiking terrain of the Cyclades. The size and variety of the trails, combined with the excellent condition of the paths, the natural scenery and the authenticity of the settlements, offer a quality level of hiking that is unique to the Greek islands. The quality accommodation and catering infrastructure complement the image of a mature hiking destination.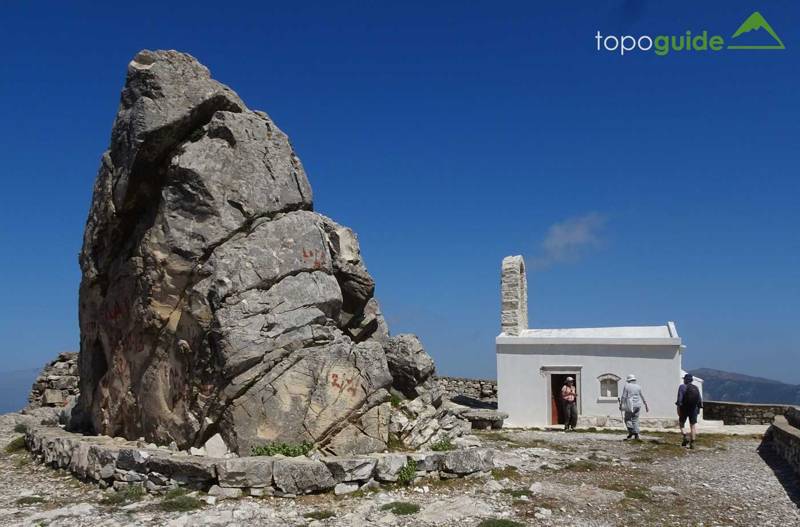 After years of efforts by local authorities, a basic network of about 15 hiking trails has been cleared and waymarked, while a dozen more are under contruction. The hiker will also discover many small but impressive trials, leading to peaks, castles, chapels and capes. This wealth of trails can be organised into 6 groups: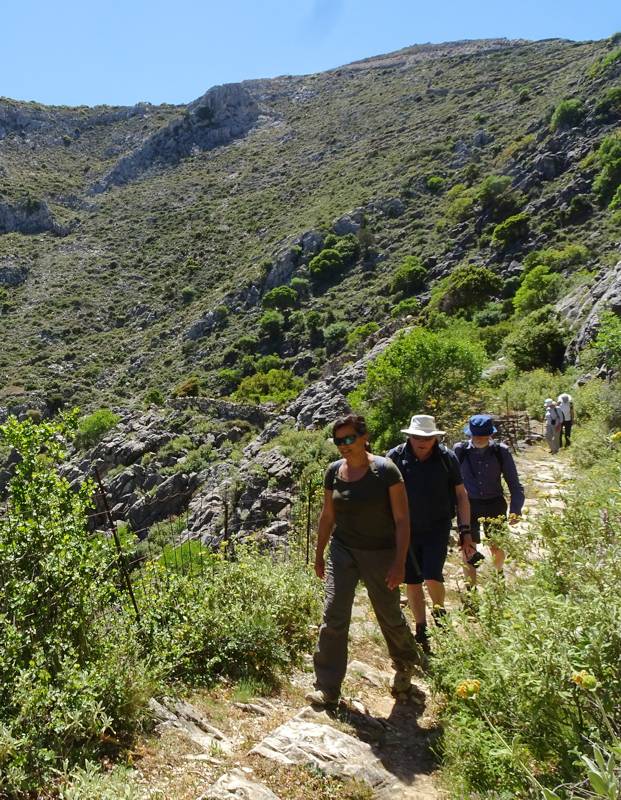 Ascents to Zas, the highest point of all the Cyclades. These are three different paths that converge at the top of Za (1002 m) and can be combined to create crossings or circular paths.


Trails around Apeiranthos, which is the largest and probably the most picturesque village of mountainous Naxos. The 4 routes of this group are probably the most beautiful trails on the island.


Trails around Chalki, a small village between Tragea and the mountains. The 4 routes around Chalki cross a true open-air museum of Byzantine monuments.


Trails in Tragea. Tragea is a large rural valley with running water, the favorite place for inhabitation in Naxos since the beginning of history, as witnessed by a dozen archaeological sites of all periods. Today Tragea is surrounded by several small villages, connected by beautiful and nicely preserved trails. The 5 waymarked routes are just a sample of the old pathways and the hiker can make innumerable combinations.


Long trails, that is, routes that reach distant destinations. As it is difficult to get back to the starting point, the hiker must look for the return method.


Epic trails, that is, paths to the prominent peaks around Tragea and between the mountains. These paths are relatively difficult, but reward the hiker with a great view.
Tracks, photos and descriptions of the afforementioned trails are included in the application Naxos topoGuide, available for both Android, as well as iOS (iPhone) devices.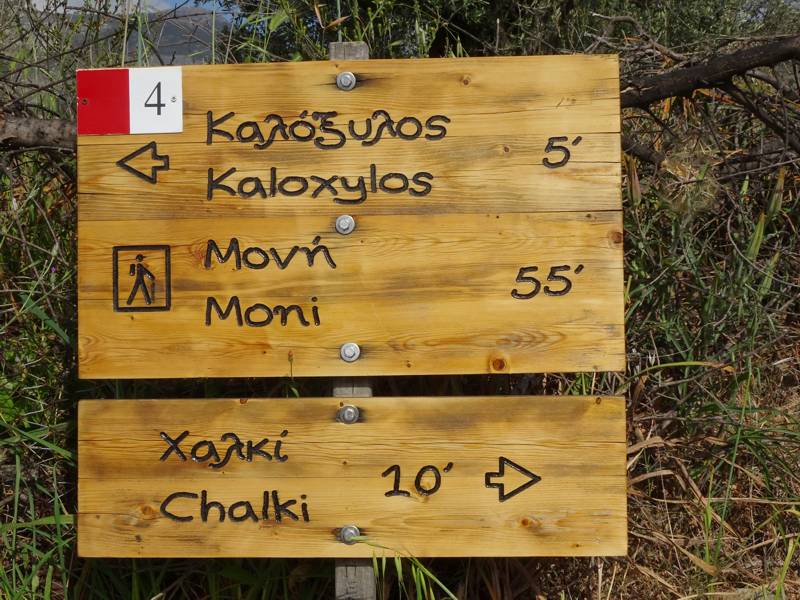 Naxos topoGuide offers active guidance along the trails and provide an extensive introduction on the geography, the nature and the history of Sifnos.