Hiking in the Pyrenees: GR10
Hiking in the Pyrenees: GR10
The GR 10 is a French GR hiking trail, that runs along the Pyrenees Mountain range. It roughly parallels the French-Spanish border on the French side. Those attempting the entire trail often choose to walk it from west to east, from Hendaye on the Bay of Biscay to Banyuls-sur-Mer on the Mediterranean Sea.
Hiking the entire route is estimated to take around 50-55 days for hikers who are in good shape and used to mountain hiking. Some stretches involve a lot of ascending and descending, including a few one-day sections that can climb and then descend 1,200 metres. The GR 10 is a hiking trail, and there is no actual mountain climbing involved. The trail covers a distance of 866 kilometres, with 48,000 metres of ascent and given the coast to coast nature of the route the same descent.
Ubicarta, a french cartographic company specialized on GR10, divides the 866 km distance into 52 daily hikes divided into 10 sections.
The sections are as follow: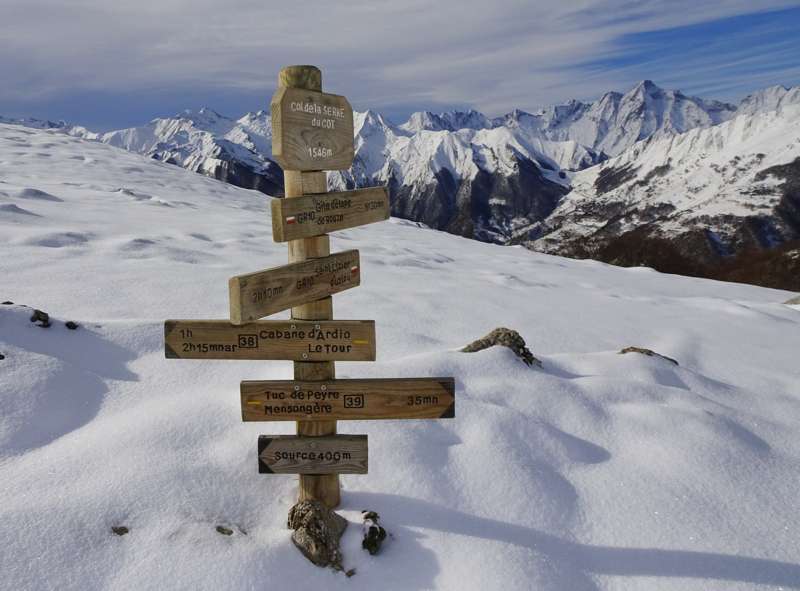 The trail is well marked with red and white painted blazes. It appears on all regional maps, including on Michelin roadmaps. The route is within the area shown by the Editions Sud-Ouest Rando éditions range of maps (numbers 1-11), which are based on French Institut Géographique National 1:50,000 scale maps.[1] Parts of the route, especially around towns and villages, change from year to year, so walkers do well to carry recent editions of the maps and guides.
The Spanish GR 11 is a similar route on the Spanish side of the border, while the Haute Randonnée Pyrénéenne (HRP) follows a generally higher route through the Pyrenees, from mountaintop to mountaintop, frequently crossing the border.