Orchids of Kythnos
Text and photos: T. Adamakopoulos
The endless phryganic landscape of Kythnos island hosts - and hides - many species of orchids. Although we will not spot the exciting peculiarities found in Crete or the Peloponnese, sought by the friends of orchids, we will nevertheless encounter a relatevily large numbers of species typical of the Aegean biogeographical zone.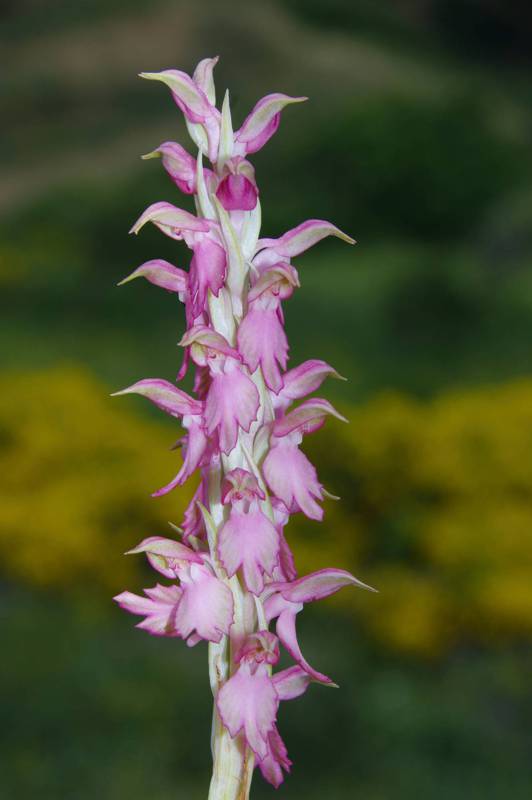 As in all Western Cyclades, species of the genus Anacamptis are wide spread and abundant: Anacamptis papilionacea (the subspecies aegaea is found in the area) is the first to bloom and can be spotted along the tiny green meadows of the old terraces, while later in the spring Anacamptis sancta is also quite abundant locally. Anacamptis boryi and Anacamptis collina are more hard to find, while Anacamptis coriophora (subsp. fragrans) prefers drier places.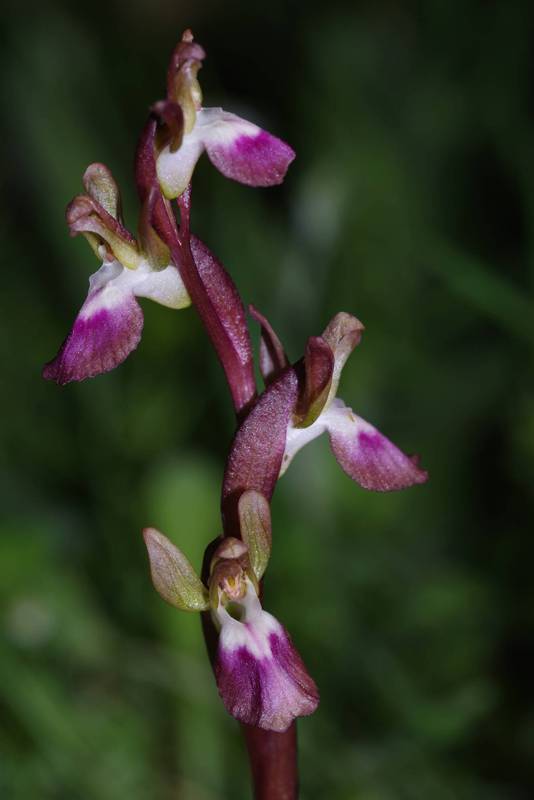 The Orchis genus is represented by a few species, with the most common being Orchis quadripunctata, while the Serapias is well established with four members: Serapias bergonii, Serapias lingua, Serapias orientalis and Serapias parviflora.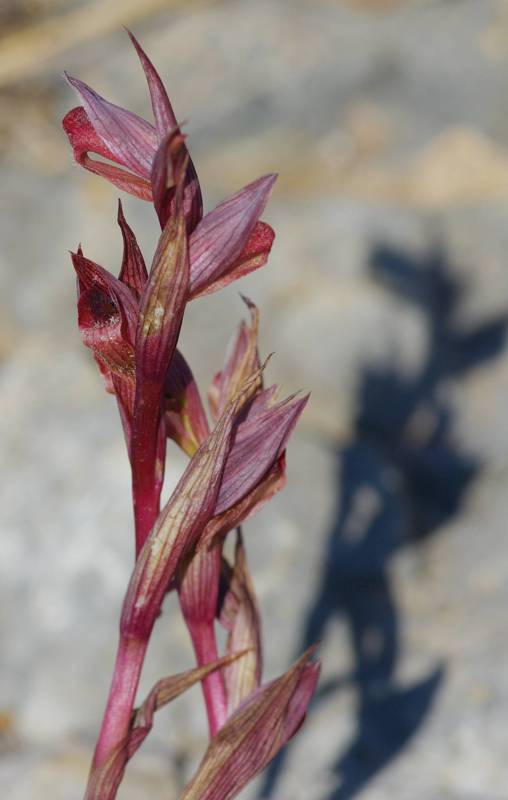 The larger genus of Ophrys has a more varied presence. From late March to mid-April, the phrygana is adorned with the distinctive forms of Ophrys lutea, Ophrys bombyliflora, Ophrys cretica, Ophrys ferrum-equinum, Ophrys iricolor and Ophrys tenthredinifera.
Photos and descriptions of orchid species of Kythnos island are included in the application Kythnos topoguide.

Kythnos topoguide is available for Android devices by Play Store.

Kythnos topoguide is also available for iOS devices (iPhone and iPad) as an in-app-purchase via the application Topoguide Greece.

The application guides the user to locate the POI with accuracy.