Vardousia: Ascent to Korakas
Vardousia: Ascent to Korakas
Vardousia: Ascent to Korakas
The classical ascent to Korakas starts from Athanasios Diakos via the refuges' area and it is one of the most popular routes.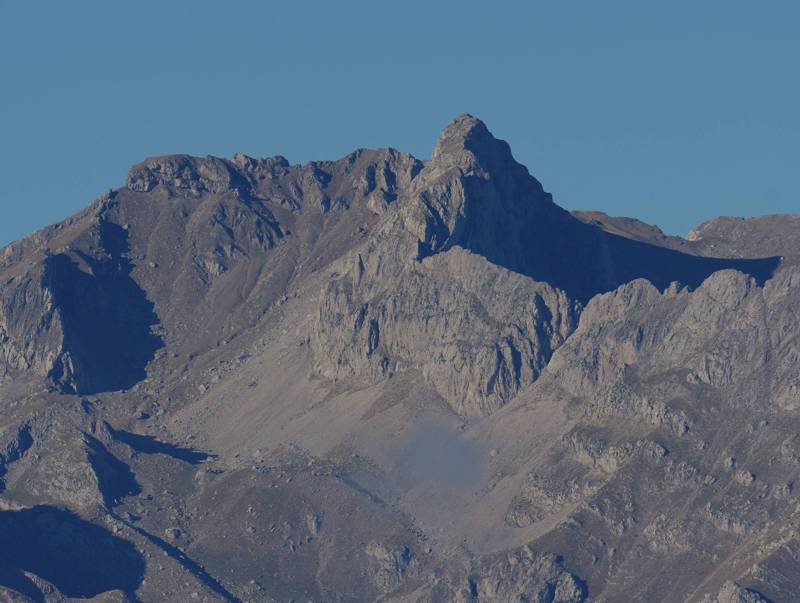 The route starts from Athanasios Diakos square, passes by the water reservoir of the village and meets the dirt road to Stavros at Giatakia location (2-3 ruined buildings). We follow the road for a bit more and turn left at Zirelia location to step into a clear, but rather steep path, which leads to the meadow below Profitis Ilias peak, where we meet the dirt road to Stavros again.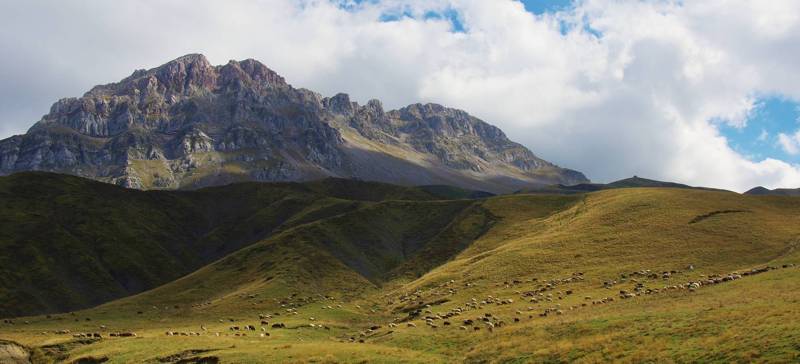 We ascend steep slopes via a clear path and finally enter once again the dirt road under Tou Gioni to Plai and follow it up to the second ravine. From here – the location is called Pitimaliko - direction is pointed by a series of tall poles on a broad ridge, ending at EOS refuge. We continue on a narrow road to reach POA refuge.
On the steep slope up to the pass to Megas Kampos, there is rather consistent marking of Red Marks on the rocks, guiding us on the slope and among the screes, but also through the steep passes under Liontari and Aetos rocks. A few grabbings are helpful here to easily get us to Megas Kampos.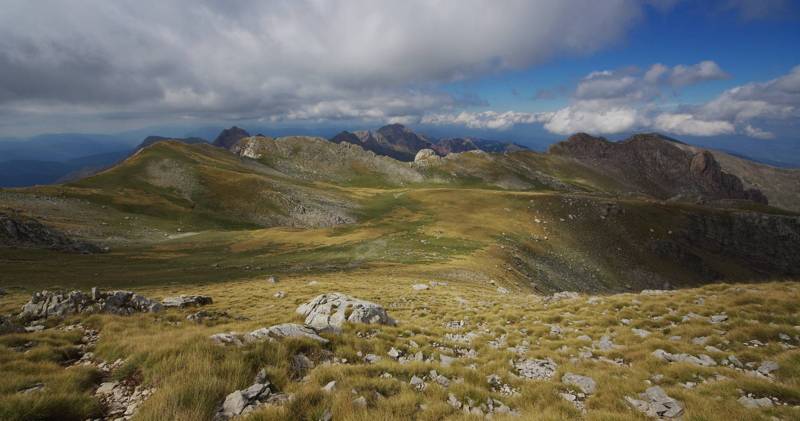 We cross Megas Kampos plateau without good marking and on a faint path and reach the base of Korakas summit, to which we rather easily ascend from the broken rocks.
Follow the same route to return.
A particularly accurate routing of the Ascent to Korakas as well as all details that hikers and naturalists would be interested in are included in the Vardousia topoguide. The application is available for Android devices at Play Store and iOS devices at App Store.
The application provides active navigation along the route, as well as a rich guide in the geography, nature and culture of Mt Vardousia area.