Mt. Chelmos - the Aroania mountains of the ancient Greek world - stands between the gorges of Vouraikos and Krathis rivers and stretches from the Kalavryta valley to the Feneos basin. The place Mt. Chelmos occupies in the topography of northern Peloponnese is really important, as it connects the arc of arcadian mountains (Artemisio, Oligyrtos, Saito, Dourdouvana, outlining the northern limits of the modern Arcadia) to the Mt. Ziria and Mt. Erymanthos massifs.
Mt. Chelmos, although a relatively small massif, has a very varied and really rugged terrain. In the very center of the massif, among the highest peaks, the steep ravine of Styx is curved. The waterfall of Styx had a very particular place in Greek mythology, as is on its name that gods themselves promised inviolable oaths.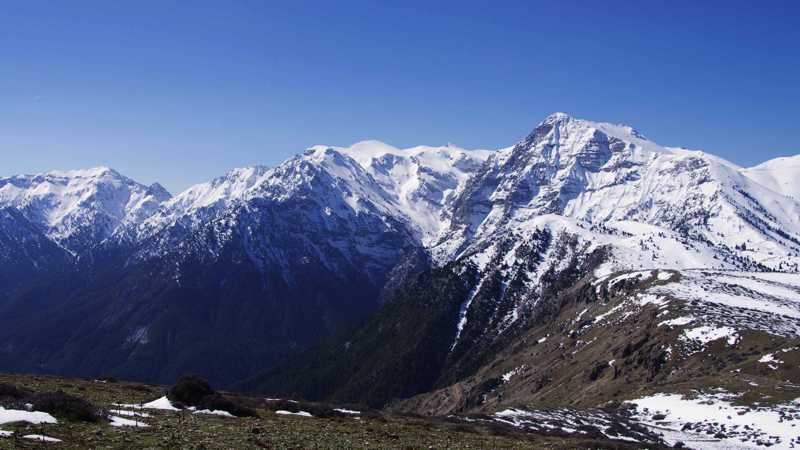 Several dozens kilometers of footpaths are winding on Mt. Chelmos. The European Long-Distance Tral E4 crosses the region, running along the Vouraikos canyon and ending at Ladon Springs. The most comprehensive hiking guide for Mt. Chelmos is the applicationChelmos topoGuide. It is a digital guide for hiking and touring and offers 29 hiking, 3 biking and one geological routes.